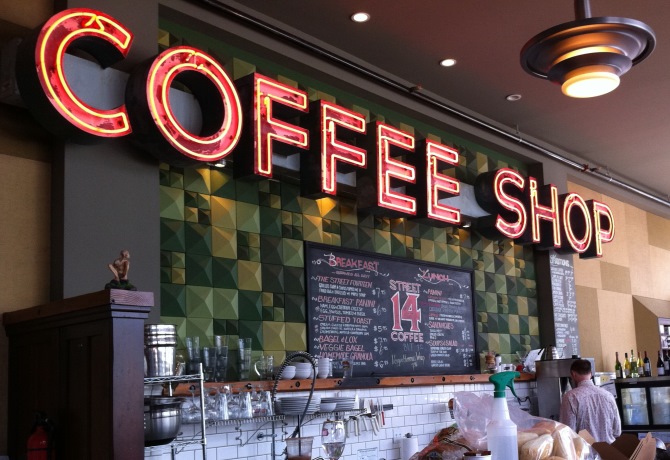 Guide: Starting Your Own Coffee Shop
So you are considering the idea of starting your own cafe and have all kinds of ideas swimming through your head about the ideal cafe. But, more than likely you are not quite sure where to start in order to fulfill your dream of opening up that cozy little cafe in a nice little neighborhood. Truth be known getting started can be quite difficult and confusing so hopefully this step by step guide will be of some help for you to start a cafe.
Understand, when you start your plans to start a cafe, you are going to see there are a variety of different things that could bring you a lot of headaches such as tight profit margins, the initial investment needed to start a cafe, the demanding work once opened up. Long hours can also be expected to follow after you start a cafe. But, if this is something that you really want to do in life, don't abandon your hope. What you need to do is make sure that you do your homework when it comes to starting your own cafe. If you have good research and planning done then you have a fighting chance to start a cafe.
You Need to Write a Business Plan
It doesn't matter whether you want to start a cafe or some other sort of small business you still need to come up with some sort of detailed business plan. This is the most important thing you can do in the entire process. Especially if you are going to a lender for money, they will require a well written business plan. Here are some of the more common things that you should include in your business plan.
A title page and a table of contents
Vision summary of your company
General description of your business with an overview of the company and what service you will provide to the public
List of products and services you will offer
A marketing plan on how you will bring the product to the consumer
An operational plan that describes how your business will operate daily
Organization and management details that describe the structure of your business and your philosophy
Your financial plan that shows what you already have financially in place and any need for investors

>>>To Get Detailed Help With Writing a Business Plan Click Here<<<
Get Familiar with Legal Requirements
Even if you just start a cafe, all small businesses need to know how to deal with legalities. You will need to find out what kind of permits and licenses you will need for both local and federal levels as well as proof of insurance.
Determine the nature of your organization which means is it sole proprietorship, a partnership or is it an LLC (limited liability company)
Then you can find out what type of licenses and permits you are going to need prior opening up your cafe. It is wise to talk to your local Chamber and Small Business Administration
You will need to get an EIN or Employer Identification Number from the IRS for all tax purposes
If you can afford one, you should hire a business lawyer

>>>To Start & Run a Coffee Bar Click Here<<<
Make Sure You Have Money/Financial Backing
Your business plan you came up with should include how much money you will need to have to start a cafe. You may need to be creative when you try and meet your start up costs. You will need to consider contacting investors, applying for loans, tap into your personal savings and anything else you mind need.
Make Your Own Brand Identity
Getting your name out there is going to be key for the success of your cafe. You need to create your own logo, special graphics if needed, business cards and all other promotional needs and materials. You will also want to create your own décor and menus to help with your marketing. If you can't do it yourself consider hiring someone.

Building a Big Small Business Brand: How to Turn Your Brand into Your Most Valuable Asset >>>(Click Here To Order Now)<<<
Find the Right Location 
It's always a good idea to look into several various locations that are either available for sale or for rent. You need to pick the spot that is going to fit both your budget and give you the best location for the customers you are trying to reach.
One smart thing to do is to go out and scout the different areas you are interested in and count the amount of vehicles or people who might be passing by during the hours you plan to have your cafe open. So even though a good product is important, it always helps to be in a higher traffic area.
Adjust the Cafe Layout to Suit Your Brand
Once you have found the ideal location, the space itself may not be what you like in looks so it is important that you adjust the space to fit your brand with the kind of décor that you desire.
Make sure you have the right colors and proper lighting fixtures as well as a good kitchen area that allows for employee traffic and room to prepare food.
Make sure the dining is comfortable enough and well spaced enough for those customers who may want to linger a bit after dining.
Other Important Tasks That Need to Be Done
Purchase good used equipment to save money
Create your menu
Find and develop relationships with suppliers and distributors
Hire and train help
Promote the opening of your cafe