The Best Coffee Shop in Tennessee Revealed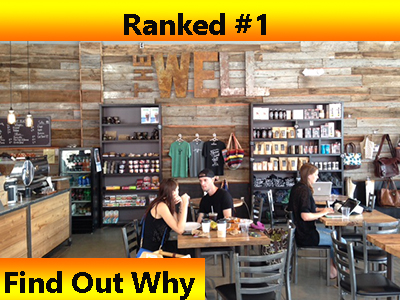 The Well Coffeehouse Ranked The Best Coffee Shop In Tennessee, Find Out Why?




What about having a great cup of coffee and helping the needy people at the same time, sounds great right? The Well coffeehouse is the coffee shop worth going. It is a coffee house with a cause.
Well coffeehouse is a coffee shop with a braveideato make a difference in both local and worldwide communities.
Itis a missional coffee house and emphasizes on viable solutions to poverty so they turn profits into hope. They do this by creating a product which people love and serve it with a smile and then give all of the profits to needy people.
The Well coffeehouse started with a small group of friends.Theywere destined to make a difference in the world by putting their confidence, hard work, trust and love to action.They were not wealthy, they were not coffee experts, but they realized that they had been given so much and had so much to give. They wanted to help the needy people and do something for them.The Well coffeehouse is their way to love the world and help the poor.
This is not just their story; it's yours too. When you buy coffee from their shop, you are also contributing more than just a few dollars. You are filling The Well and pouring hope and affection into the lives of people in desperate need.
The Well is dedicated to Roasting and Serving Great Coffee. They makethe best cup of coffee. Every bag of coffee is sourced with great care. They make sure that their premium coffee is developed fully. They bring out the best of each bean. Their aim is to work hard to make sure every flavour and aroma reaches its fullest potential. Theirpromise to superior coffee speaks for itself in every sip.




The setting is very clean and minimal. Well's menu is smaller than most cafes. The menu is really simple with coffee, tea, espresso and lattes which are actually "espresso and milk" drinks. Their caramel whip is very famous and one of the yummiest drinks one can have. Other coffees they offer are all very tasty. You can also buy bag of beans which they sell at the counter. They offer some great pastries too. The staff is really knowledgeable and welcoming. They make it a point to chat with you if you're sitting at the bar and if you seem interested to do that.
They love coffee. They love people even more. It is a coffeehouse with a great aim.
So, What do you think of The Well Coffeehouse being ranked the best in Tennessee? We would love to hear your thoughts and comments below in the comment section. Please support us by liking and following our blog. Stay tuned for more great articles.
The Well Coffeehouse Ranked The Best Coffee Shop In Tennessee: "How It All Started?" Video

Please follow and like us: