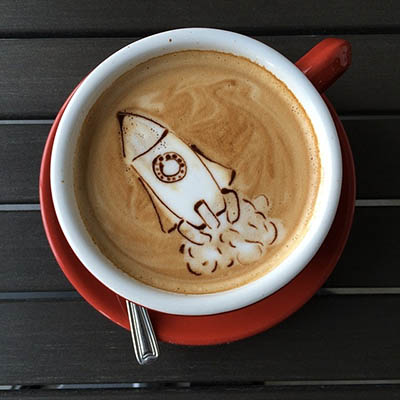 Italian Espresso & Coffee Machine Maker Lavazza Goes To Space!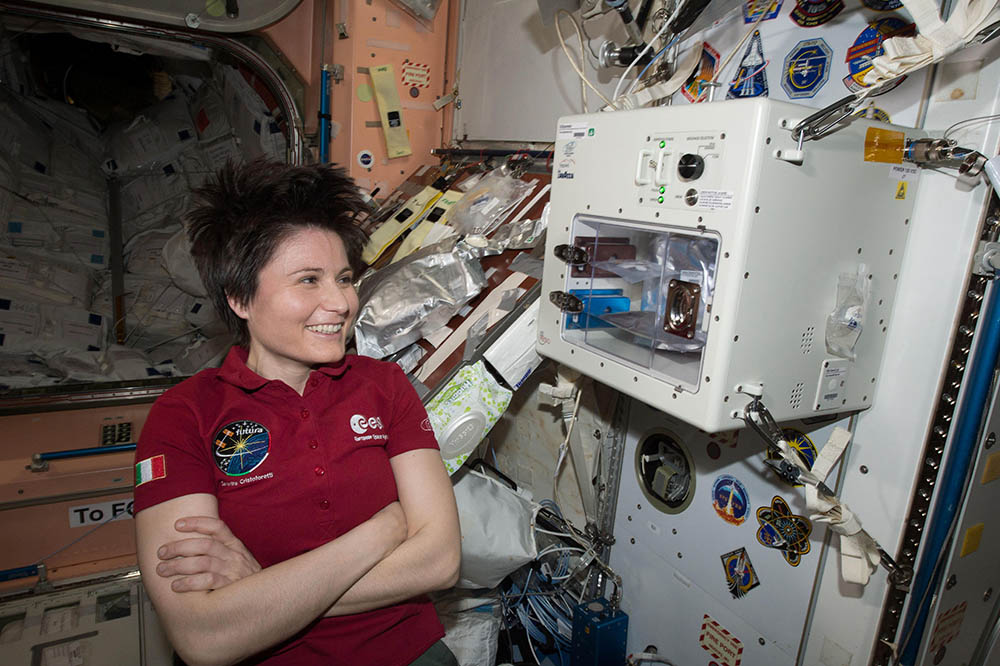 Well, it looks like espresso/coffee has made history all you coffee drinkers. Believe it or not, the Lavazza maker of Italian coffees and espresso machines decided that they would listen to the complaints of the astronauts on the International Space Station, especially the Italian astronauts. It seems that coffee in space is truly lacking and the astronauts on the space station really were dying for a great tasting cup of coffee and espresso. Seems the coffee they'd been drinking all this time was just horrible and Lavazza decided to do something about it. Not only was this going to be revolutionary for an espresso/coffee machine but in turn it was going to be something that would boost the spirits of those coffee loving astronauts. After all, who wants to be subjected to horrible tasting coffee, even in space?
Lavazza Espresso & Coffee Machine: A combined effort of Lavazza, Argotec and Italian Space Agency
The Lavazza Espresso/Coffee Machine took two years to make through the collaboration between the Italian coffee giant Lavazza, the engineering firm named Argotec and the Italian Space Agency. Nasa claims the idea of this espresso/coffee machine was to lift the spirits of all the astronauts who work on the space station because they were fed up with drinking the sludge they were forced to drink in space bags of soluble coffee with water. Once the machine was done it traveled on board a spacecraft called Space-X Dragon and was hurled into space by a reusable rocket called Falcon 9. The Falcon 9 did get it's payload to the space station last year, however it seems that the poor Falcon 9 always seems to have issues with landing aboard cargo ships that are suppose to pick the reusable rocket up after it has returned from the space station. Luckily, it didn't have it's precious espresso/coffee machine on it when it tried to land on the cargo ship.
Space Coffee and Espresso Machine: Capsule Based System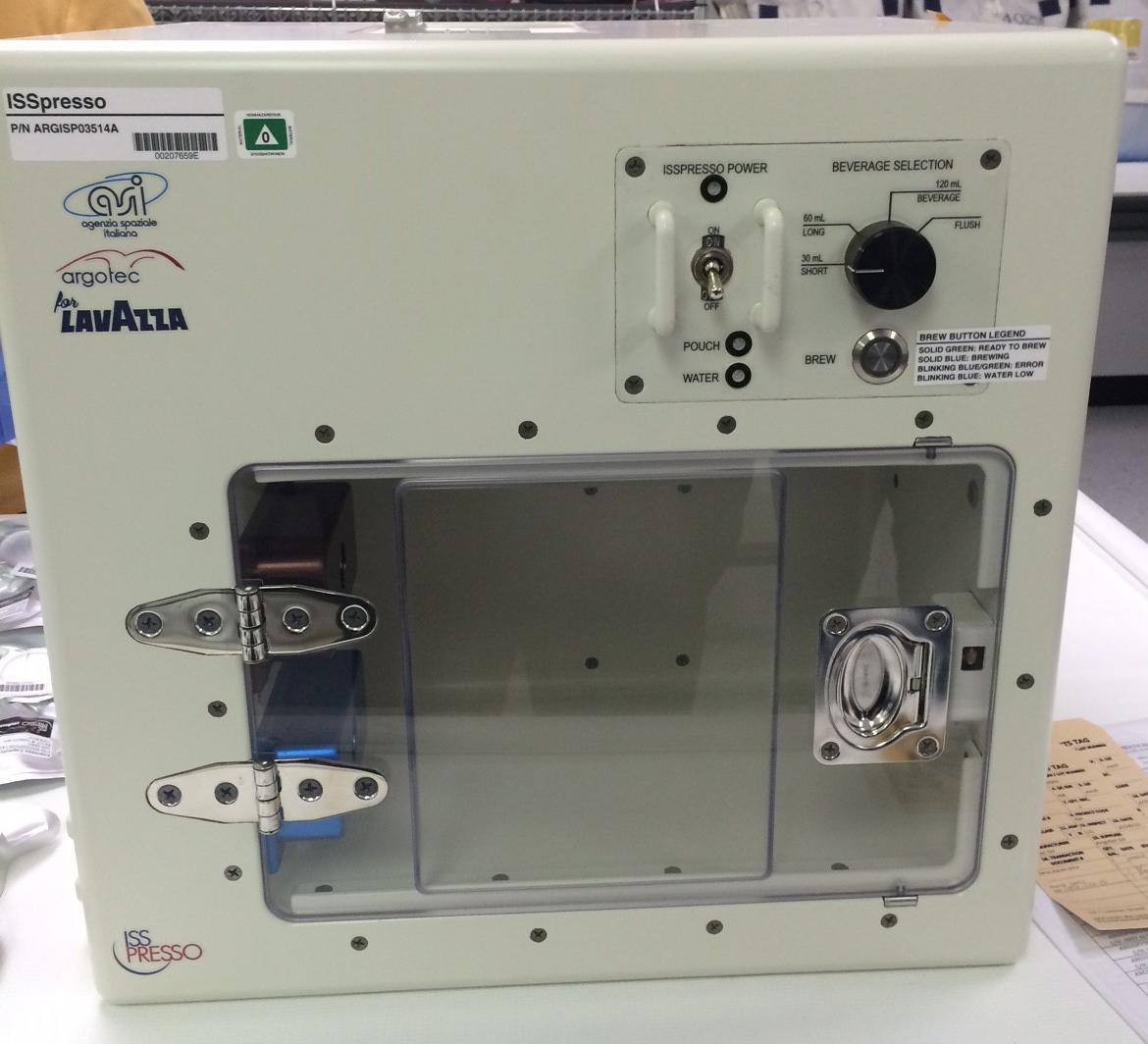 When it comes to the espresso/coffee machine itself, it is a capsule based system that has been completely fitted within a steel steam pipe that has been made to withstand 400 bar of pressure. It brews up the better tasting espresso/coffee in either a 30ml short or a 60ml long in espresso language. Unfortunately no little espresso cups can be used because like any place that does not have gravity, liquid is one thing that is extremely difficult to control so the beverage is brewed into a plastic bag and has to be consumed through a straw, which is unfortunate because it must lose something in the process when it has to be consumed in that manner. However, the astronauts still seem to be thrilled with the much better tasting brew they are now being served.
Patience & Ingenuity Made A Dream Come True For Lavazza
Lavazza had been thinking about sending an espresso/coffee machine since way back in 2004 and at that time it was just a dream. A pretty wild dream at that since espresso isn't the easiest type of coffee to make even on earth. But, the dreamers at Lavazza were not going to give up and with patience and ingenuity they finally came up with the ideal machine that would bring delicious tasting espresso to space.
Samantha Cristoforetti Worlds First Female Astronaut To Drink Espresso In Space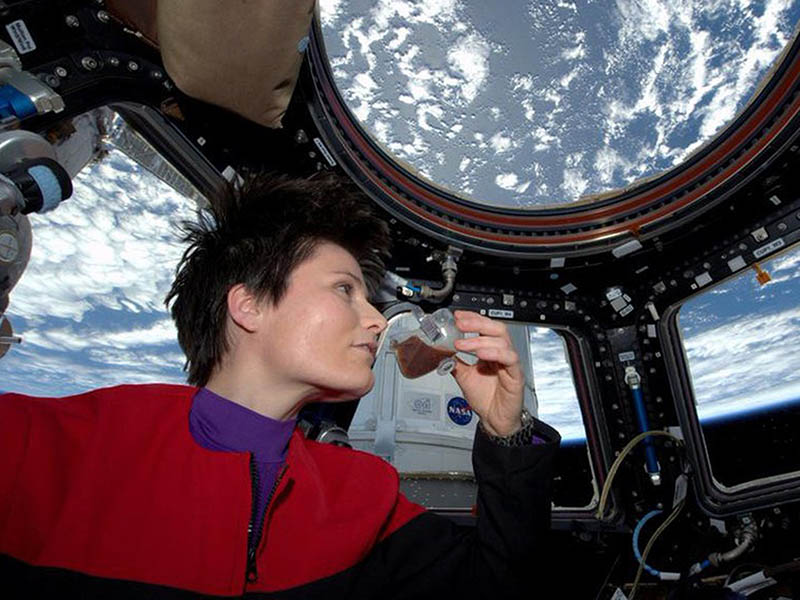 It was Samantha Cristoforetti who was the very first Italian female astronaut who was given the first mission of taking espresso out into space and she would be the first person in the world who would drink an espresso in space as well. She was assigned to the Italian Space Agency's Futura Mission, it's second long term mission aboard the International Space Station in November 2014 on the shuttle Soyuz. She and her team were sent into orbit with the prototype ISSpresso machine which was the very first espresso/coffee system that was the very first capsule based espresso system that was able to work under very extreme conditions such as space where all the principles that help to regulate fluid dynamics of liquid and mixtures are not anything like what you experience on earth. Once it was on the space station Samantha was the first to test this prototype and it passed all it's functional and safety tests which then led to them sending the true Italian Espresso machine into space.
How Does The Space Espresso Machine Work?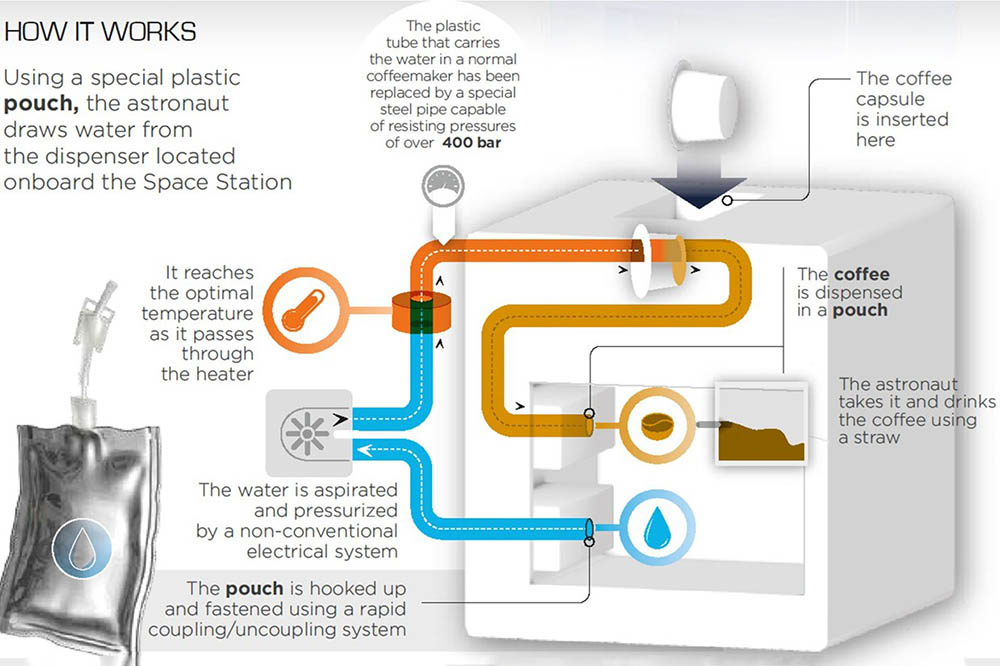 So, how does this amazing espresso/coffee machine work? It starts off by taking a special plastic pouch that the astronaut takes and then draws water from the dispenser that is located on the space station. They then attach the pouch up and fasten it using a rapid coupling/uncoupling system on the espresso/coffee machine. The water is then aspirated and pressurized by a non-conventional electric system and when it reaches just the right temperature as it passes through the heater a plastic tube then carries the water to a special steel pipe that replaces the normal coffee maker that can resist pressures of over 400 bar. While the water is being heated the coffee capsule is inserted at the top of the espresso/coffee machine and then it is dispensed into a pouch and then the water and coffee mix and it is ready for the astronaut to drink by using a straw.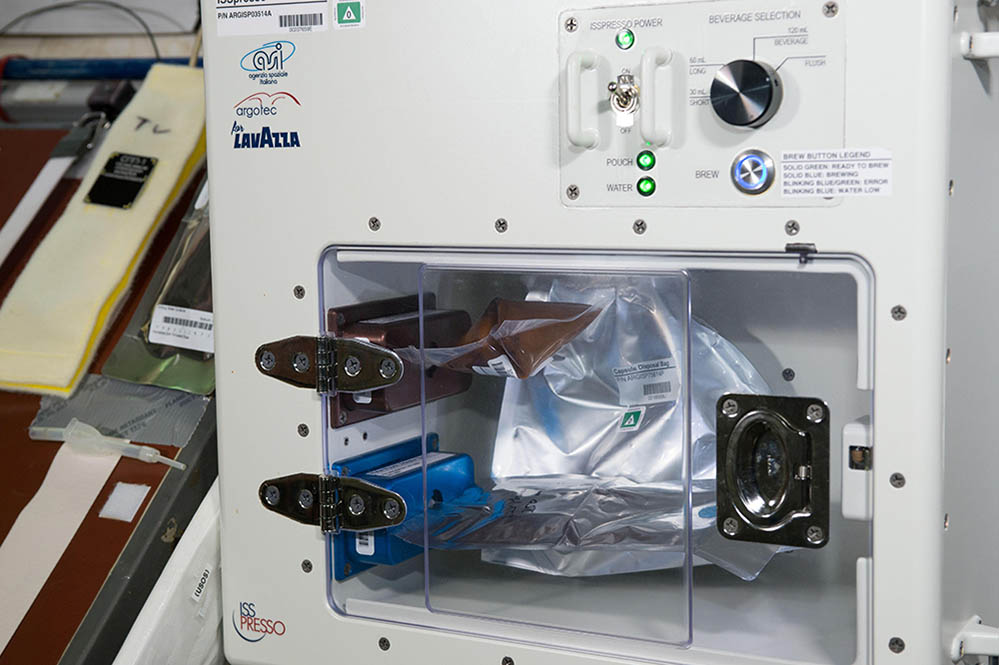 Average Time To Build A Space Coffee Machine: 6 Years
Usually it takes about six years to design and build your typical espresso maker from the ground up and by making modifications to an existing design they were able to knock off 4 years. They took the existing design and altered the entire brewing system so that it would be leak free while in orbit and they only kept three earth based espresso maker parameters: the coffee capsule, the brewing temperature of 167 degrees and of course the water pressure which is key in brewing a great cup of espresso. They revamped the inside of the machine in order to fit the standard water pouches the astronauts use on the space station and they added special attachments to the outside of it so bungee cords could be put on it to secure the espresso/coffee machine easily to a wall.
Empty Space Will Never Be Without Coffee
Overall, this innovative machine has been a success and Lavazza will continue to send the space station regular shipments of its coffee on cargo runs to make sure that the astronauts never run out of delicious tasting espresso. If you found this article interesting then support us by liking, sharing and following. Don't forget to keep the coffee brewing, even in space.
International Space Stations First Espresso Coffee Machine: Video
If all this coffee talk has you wanting some coffee for yourself, then why not use the Amazon search below to order some now!