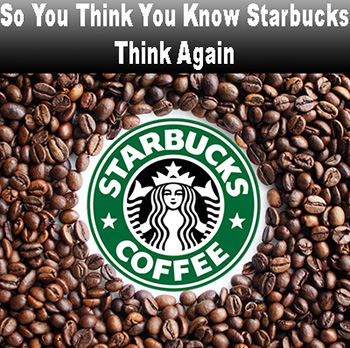 Things you didn't know about Starbucks
It probably doesn't take a rocket scientist to figure out who the world's biggest coffee company is. Of course, Starbucks. However, it wasn't always like that. No, it all started with a single store found on the waterfront in Seattle. The world's biggest coffee company was once called "Starbucks Coffee, Tea and Spice and had been known by that name for just 10 years and at that time they had just four simple retail stores to sell their coffee. Not cafes but simple retail outlets. Then they were discovered by Howard Schultz, now CEO of Starbucks.
Love Starbucks Coffee? Why not order the worlds best coffee now.


Starbucks French Roast Whole Bean Coffee, Click Here To Order
Quick Fact: Did you know that the Starbucks logo you see today is not the same as the original one. The Starbucks logo has a long history to it.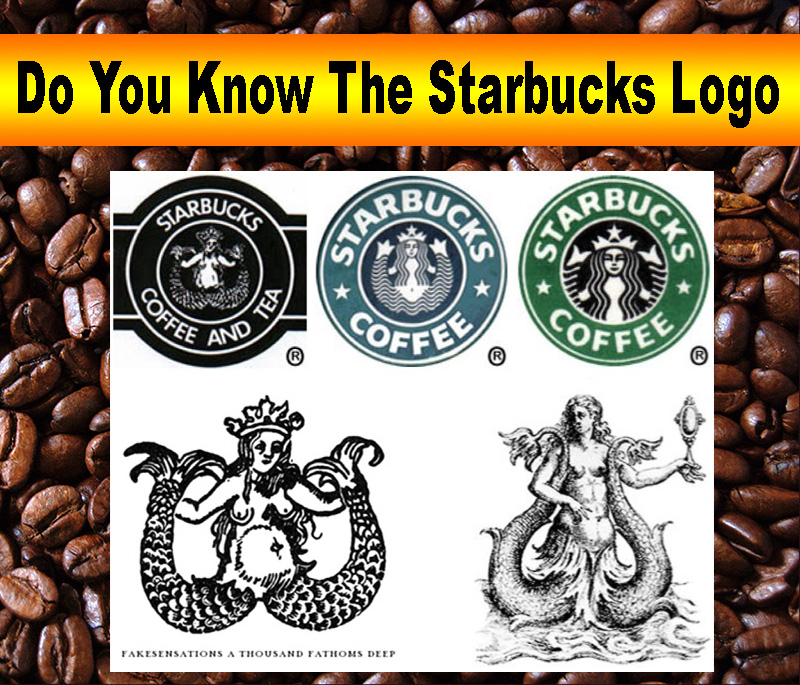 Starbucks Logo Explained: Video
Discovery of Starbucks By Schultz
At the time that Schultz discovered the soon to be world's biggest coffee company, he was working for a Swedish company that was selling house wares and he thought it was interesting to see that this tiny little company was placing large orders for drip coffee makers. So, his curiosity got the better of him and he decided to go check out this little coffee company for himself. Once he sampled their coffee he was hooked and fell in love with it. He discovered that "Starbucks Coffee, Tea and Spice" was selling high quality coffee made from whole Arabica beans that they roasted themselves.
Starbucks Turns Into A Cafe
Soon after discovering this coffee company he joined the team and quickly became their Director of Marketing and during one of his trips to Italy, he fell in love with espresso and all the other beverages that come from espresso like lattes and cappuccinos. So, when he returned from his trip he was able to convince the owners of Starbucks to let him turn a portion of the retail store of theirs into a small cafe as well, where the customers could sit down and enjoy a cup of coffee.
Starbucks Sold Out To II Giornale
His dream was to do this with all the retail stores but the owners just wanted to remain in the retail business and didn't want to develop into any kind of restaurant business. So he left the company frustrated and started up his own cafe adventure calling it II Giornale. His very first cafe opened in 1986 and just two years after, the owners of Starbucks sold out to II Giornale and he then renamed his II Giornale to one word Starbucks.
To Become The Biggest You Must Move Fast
In order to become the biggest coffee company around, Schultz knew he had to move fast and that he did. He began expanding Starbucks aggressively all over the nation and they finally went public in 1992 and then four years later they started their International campaign in 1996 by opening up stores in Japan and Singapore.  And basically, the rest is history for the world's biggest coffee company.
Love Starbucks? Why not get their gift card. A great gift for any Starbucks fan.


Starbucks Gift Cards, Click Here To Get Yours Now!
Final Note: Even though Starbucks enjoys International fame their coffee in some countries has not impressed the locals and often Starbucks coffee in these areas is considered "swill". Well, you can't win the hearts of everyone Starbucks. If you found this article interesting then please share, like and follow our blog. It is you who keeps us motivated to write.




How Starbucks Began? A Short Video
No doubt Starbucks is truly the world's best coffee. Use the Amazon search tool below to order your favorite coffee today.