A Brief History of Coffee
Origins Of Coffee
The history of coffee is a long and interesting one and it's full of a variety of twists and turns that many of us never knew about. The coffee bean history is somewhat amazing and is one that started many years ago. Join me as we go back hundreds of years to the origin of coffee and find out all the hurdles coffee had to go through to become what it is today for humanity. Once your done reading the history of coffee you will surly thank god for the mere coincidental discovery of coffee by a sheep herder in Ethiopia.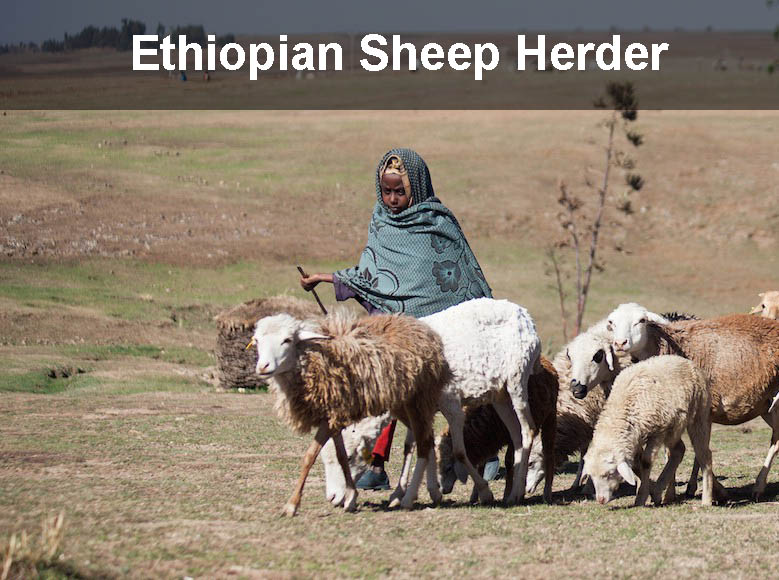 Coffee Discovered By Ethiopian Sheep Herder
The most popular theory about coffee is that it was accidentally discovered by a sheep herder from Ethiopia. The herders name was Kaldi and it is said that he noticed that his sheep seemed to be getting hyperactive after he saw them eating red cherries from a plant that we now know as coffee.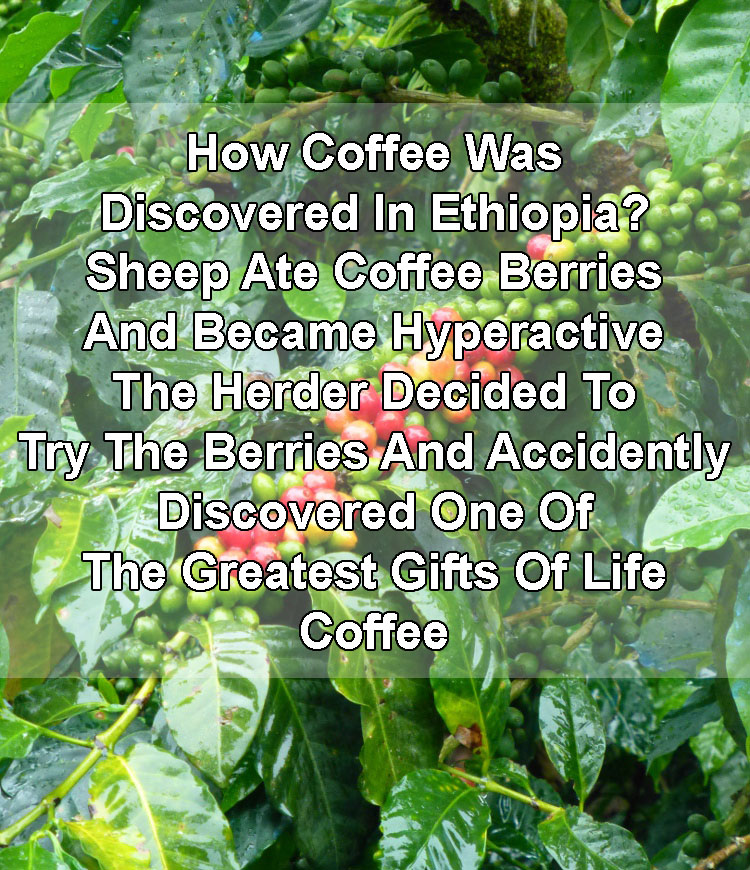 Ethiopian Sheep Go Bonkers On Coffee
The reaction of his sheep really intrigued him so he decided to try a couple of the red cherries himself. Not long after he found himself in a caffeine frenzy. At first the local monks scolded him for taking this new drug he found. However, soon after they tried them, they realized that they could stay up longer and later for their prayers. At least, that's the way the story goes.
Turks Make Coffee Beans Into A Drink: Kiva Han The First Coffee Shop
In the beginning, the coffee plant did grow naturally in Ethiopia and the locals would take coffee beans and wrap them in animal fat and this would be used for sustenance when they went on long hunting and raiding trips. This was done well over a thousand years ago. When the Arabians came onto the scene, they took the coffee plant away with them and started farming it themselves and this became the first true coffee monopoly. It was actually the Turks back in 1453 that turned the coffee beans into a drink and they even created the very first coffee shop known as Kiva Han. Kiva Han opened up 22 years later. Coffee became so important in Turkish law that it made it legal to divorce a husband if he didn't provide his wife enough coffee for the day.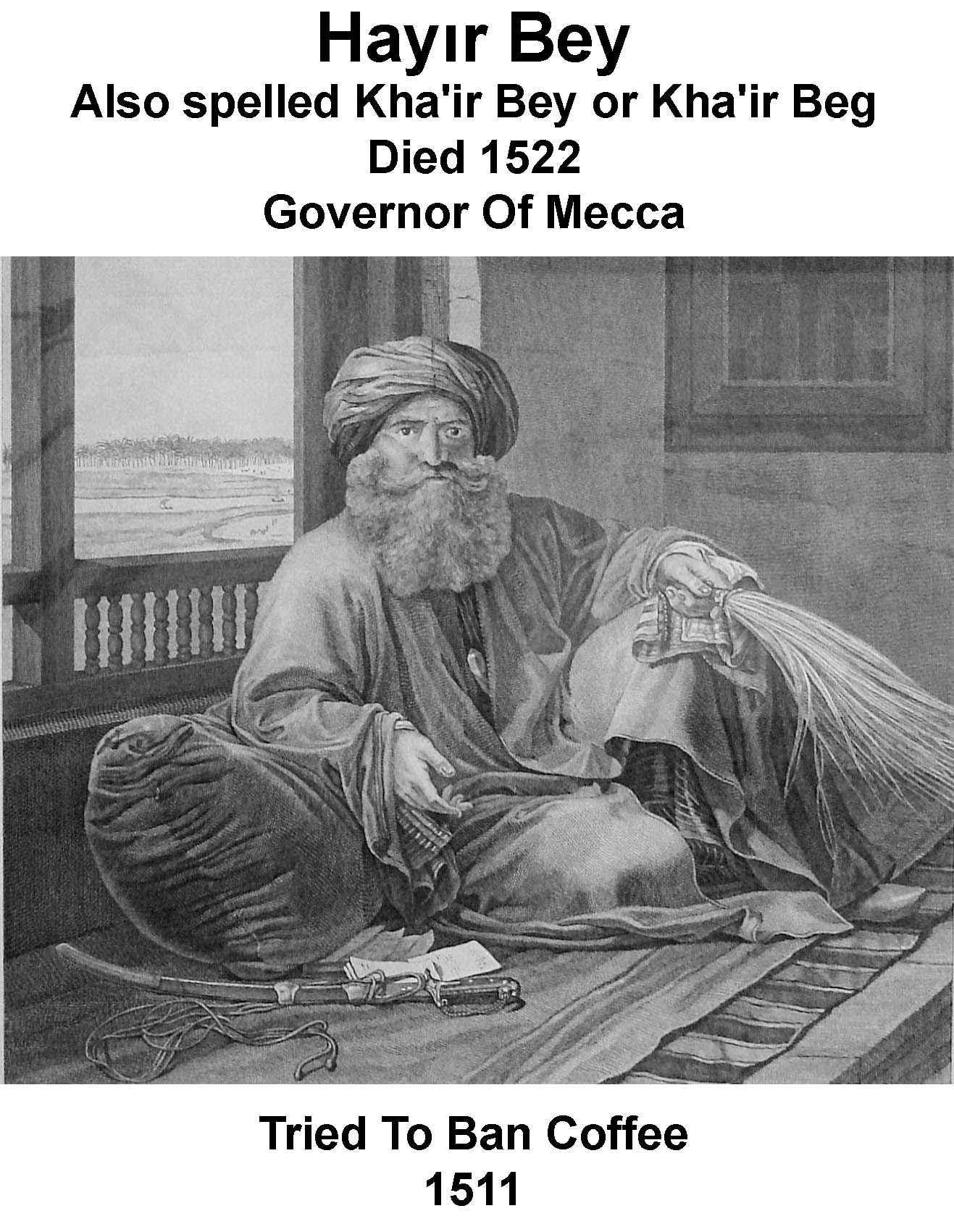 Kha'ir Beg Governor Of Mecca Bans Coffee In 1511
By 1511, Khair Beg, the governor of Mecca thought it would be a good idea to ban coffee. He thought that its influence might be able to encourage opposition to his government. Not a smart thing to do because coffee was considered to be sacred to the Sultan of Arabia and he had the governor killed. Coffee plants in Arabia at that time were so important that they were guarded as heavily as nuclear plants are guarded today. They wanted to keep coffee in Arabia, but that didn't last long.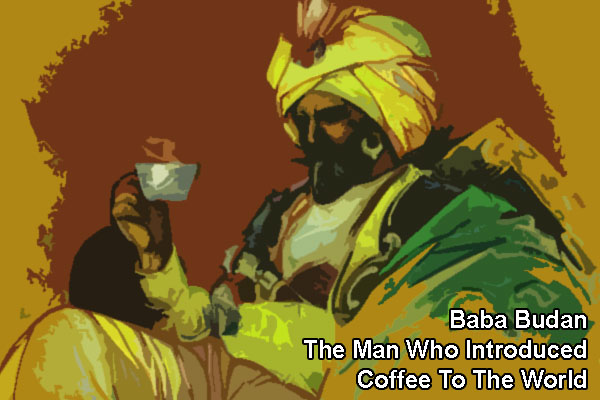 Baba Budan Introduces Coffee To The World
A man named Baba Budan was the first person to get coffee out to the world by smuggling beans to places like Mysore and India where they too started farming coffee beans.
---

The Devil's Cup: A History of the World According to Coffee (Buy Now)
---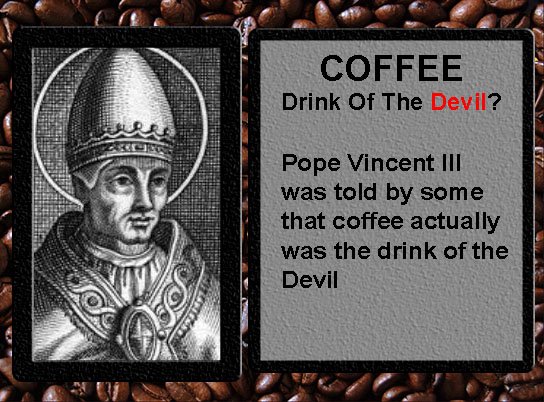 Pope Vincent II: Coffee Thought To Be Devil's Drink
Coffee was not an instant hit with everyone at first. In fact Pope Vincent III was told by some that coffee actually was the drink of the Devil. This intrigued him and he thought to be fair that he would give it a taste before banning it. Well, that one taste was enough for the Pope and turned him around saying that coffee was so delicious that it would be a shame to let just infidels have total control over it. With that coffee was "baptized" making it acceptable for Christian flocks to drink.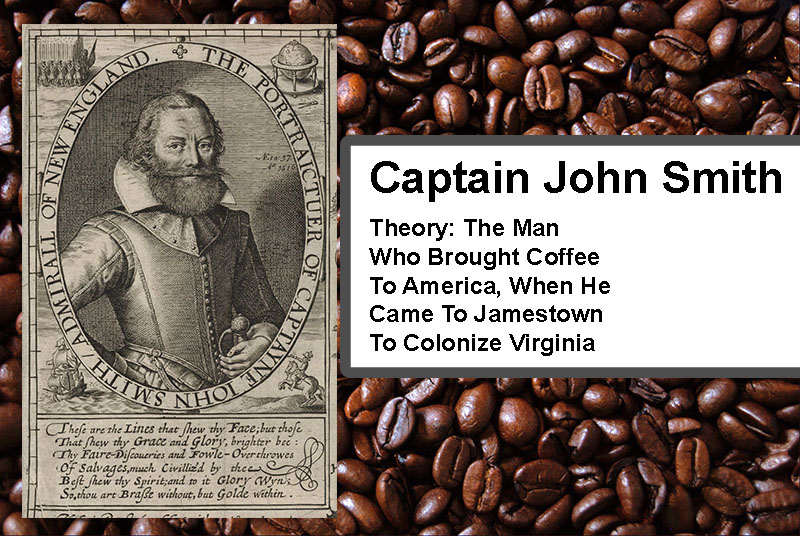 Captain John Smith Brings Coffee To America
How was it that coffee got to America? Well there are some who say that it was Captain John Smith that brought it with him to Jamestown when he colonized Virginia. One really doesn't know, but this theory sounds good. Right after it was brought to America in 1645 the very first coffeehouse opened up in Italy and it was followed by a coffeehouse in England seven years later. After that moment on coffee seemed to be totally unstoppable. Within six years after the coffeehouse in England opening, coffee ended up replacing beer as the favorite breakfast beverage in New York City. Tens year later Edward Lloyd's coffeehouse located in England was making so much money and doing so well in attracting wealthy customers that it became Lloyd's of London. The now most well known insurance companies in all of history.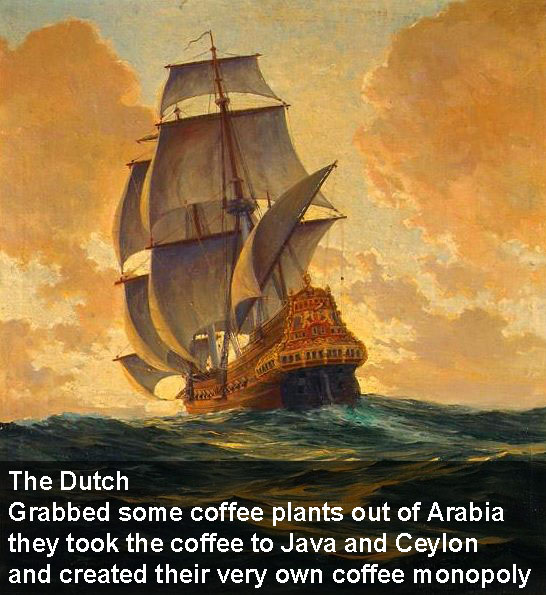 The Dutch Create A Coffee Monopoly
Soon after the Dutch grabbed some coffee plants out of Arabia, they took the coffee to Java and Ceylon and created their very own coffee monopoly. Then soon after in 1723 the French did the same thing of smuggling coffee a seedling out of Arabia and took them across the sea and turned it into an industry of its own. Fifty years after that there were well over 19 million coffee trees on the island of Martinique and 90% of all the world's commercial coffee would come from that one original coffee seedling.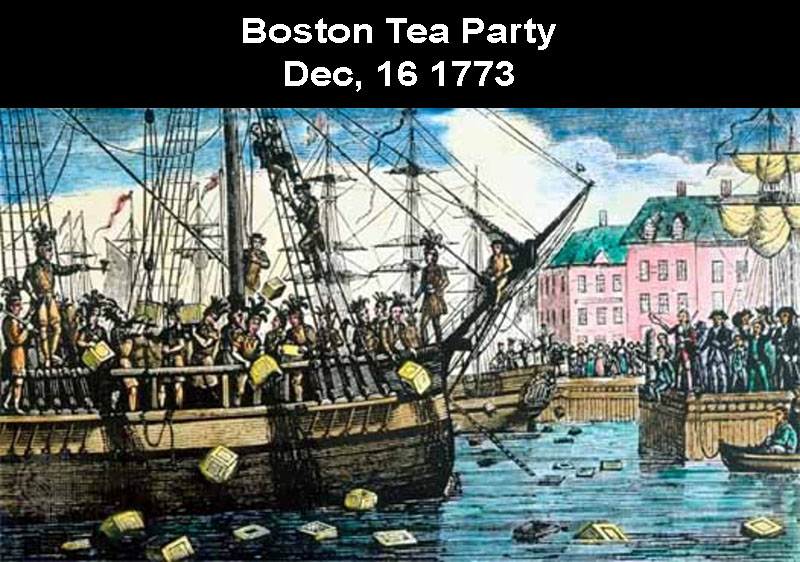 Boston Tea Party 1773: Coffee Gets Taxed In U.S.
In 1773 coffee and tea became a political statement as Americans threw their coffee and tea overboard ships to protest the English taxes which created the famous Boston Tea Party that led to the revolution. In Europe at the same time, Frederick the Great of Prussia was trying to block the import of green coffee to keep their economy from going into the tank. The public outcry over the ban of coffee proved too much for him to handle and he overturned the ban.


Satori Kato: Japanese American Chemist Creates Instant Coffee In 1901
Go forward in history 120 years and local coffee roasting shops and coffee mills have become common in most of the western cities. Then came along Hills Bros. They began packing roasted coffee in vacuum tins. This nearly immediately destroyed the coffee roasting shop industry. Then, in 1901, a Japanese American chemist in Chicago name Satori Kato, created instant coffee. Two years later a German coffee importer by the name of Ludwig Roselius came up with idea of trying to use coffee beans that were ruined for something else that might be of use. Researchers discovered that the caffeine had been taken out of the beans by water that had ruined them. This was how they discovered decaffeinated coffee and it was then put on the market and they called it Sanka.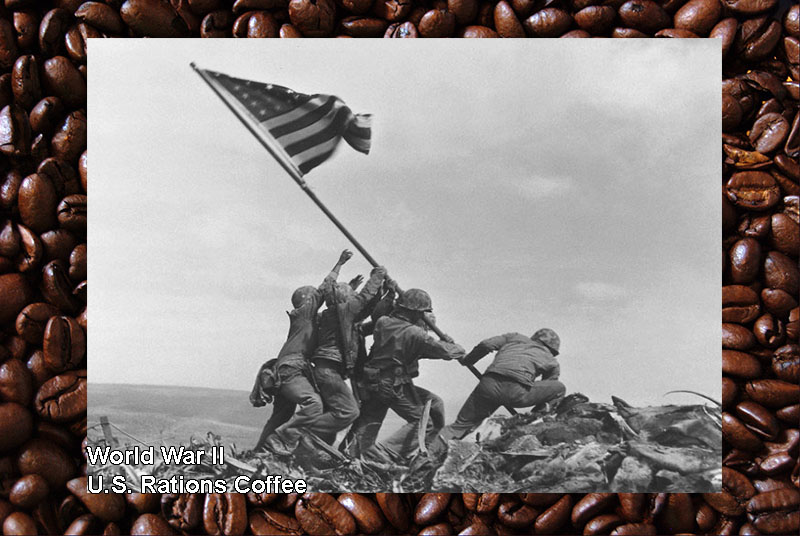 World War II: Coffee Gets Rationed In U.S.
Coffee was simply huge at this point in time but it became even more so when the American government decided to put a ban on all alcohol use. The sale of coffee went through the roof at this time. Then within twenty years of that incident, the US started regularly importing 70% of the worlds coffee crops just for it's own consumption. By World War II all American soldiers were being given instant Maxwell House in all of their ration kits and on the home front people were hoarding coffee in their homes because it was a rationed commodity during WWII.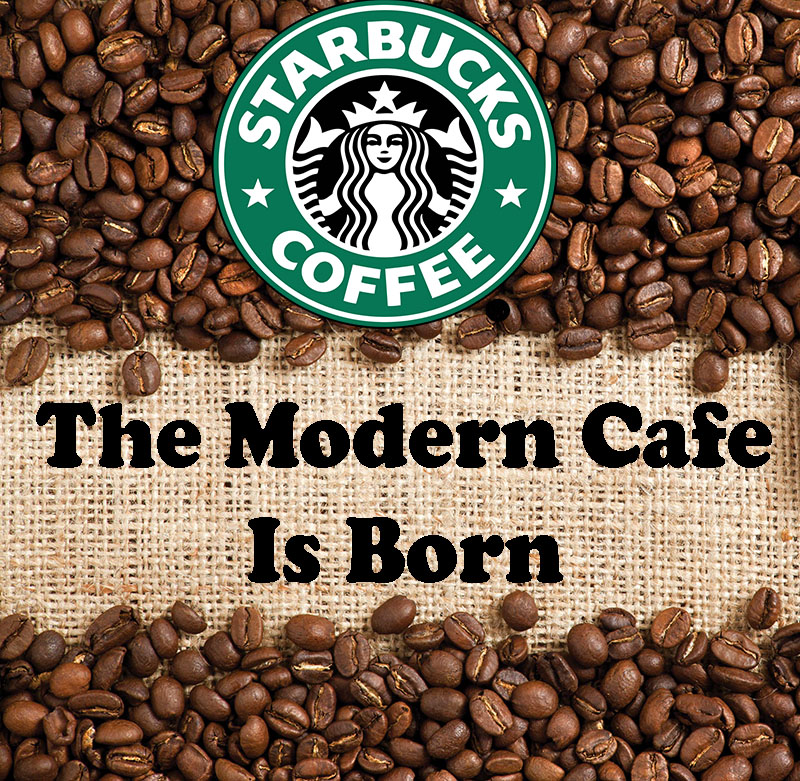 Starbucks – 1971 The Modern Cafe Is Born
Fast forward to 1971 and Starbucks is born when it opened up it's first coffeehouse in the famous Seattle's Pike Place Public Market. You know the rest. So it all boils down to the first coincidence back in Ethiopia that gave us the coffee we so much admire and need on a daily basis. The next time you order your favorite cup of Joe, don't forget to take a little time out to appreciate the long history your drinking in your cup.
If you enjoyed this post support us by liking, sharing and following us. If we missed something or if there is anything you would like to add to this piece please let us know down in the comment section.
---
WHAT TO READ NEXT:
The First Coffee Machine In Space
5 Coffee Gadgets From The Future
Hair Color Ideas: Color Hair With Coffee
How To Write A Coffee Shop Business Plan
World's 5 Most Expensive Coffees
Best Budget Espresso Machines Ranked
Best Espresso Machines Under 100
Best Espresso Machines Under 200
Best Espresso Machines Under 300
---
Please follow and like us: