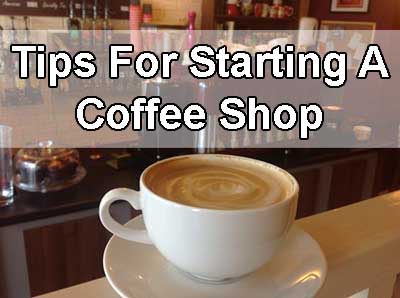 ---
Starting a Coffee Shop?
If you are planning on opening up your own coffee shop there are a few things you should know before you take off on a venture like this. There are a lot of things you need to factor in so you can be successful. So before you dive right in here are some important tips for starting a coffee shop.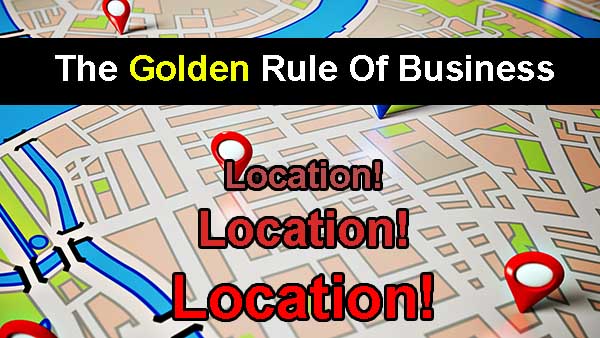 Location is the most important factor in starting a coffee shop
Choosing the right location is a key thing for your coffee shop to survive. You could have all the money in the world, but if your coffee shop is in a bad location, nothing's going to work. It is more important to consider the value of your location than the price. If you have a place that is cheaper in rent but only brings in 150 customers a day as compared to a shop that pays a little more rent and draws in 300 customers per day, which one do you think would be the wisest choice? Of course the one in the better location. Better location does usually mean higher rent or lease but it's up to you what you are looking for. So, make finding the best location your highest priority when starting a coffee shop.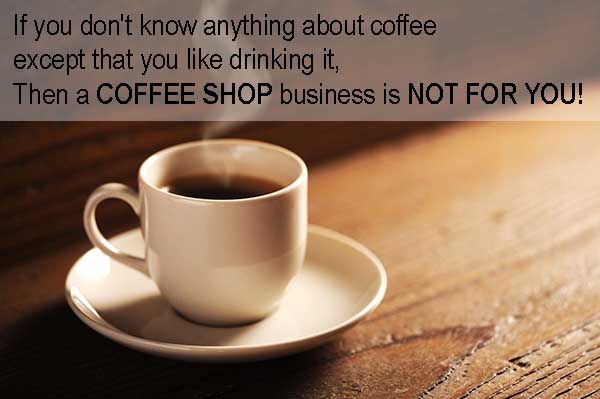 Business/Industry Experience
Don't open up a coffee shop if you don't know anything about coffee except that you like drinking it. You need to not only enjoy the product but you need to know about the coffee you'll be serving. You need to educate yourself so that you know all about the beans, the different grinds and so on. Once you start learning more about coffee and the industry itself you'll soon realize it's a very complex business, just like wine, cheeses and other specialty foods. Industry experience is very important when starting a coffee shop.
Market Research
Learn about the market that you want to open your coffee shop up in. You need to find out who the customers are and then design your business around them and their needs. The more you know about your potential customers the more you will be able to attract them to your coffee shop. You should consider tailoring your coffee shop around the local community and use that as your model. Will you be based at the bottom of an office building where most of your potential customers will pedestrian traffic and white collar workers? If that's the case then you need to cater to that type of customer.
If you understand the market that your customers come from you will be able to promote your coffee shop so that it communicates with a particular kind of customer. As you can see market research is very important when starting a coffee shop.
Business Competition
Make sure to also check out the competition. Competition is everywhere, even where you least expect it. It could be a local restaurant, a fast food joint, a convenience store, even a gas station. All can be considered competition and you need to send a message that you are different. When starting a coffee shop, treat your business competition like your enemy. You know what they say about enemies "Keep your friends close but your enemies closer!" You need to keep a very analytical eye on all of your business competition and always stay on top of them.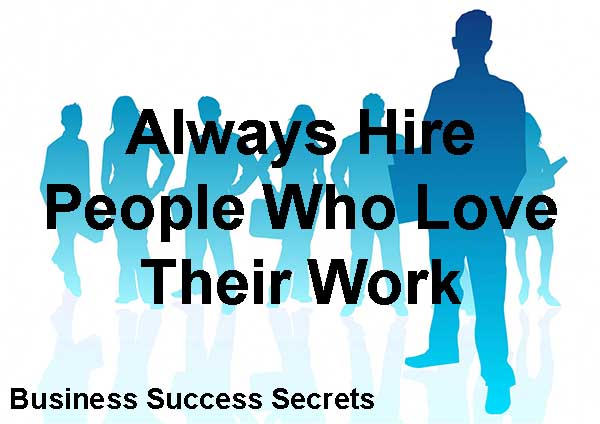 Happy Employees = Happy Customers
When hiring people for working in your coffee shop it's really important that you start off with a senior staff that are experienced and actually enjoy the work they do. This is why some of the best coffee shops and coffee houses have at least one full time or two part time professional baristas. If you hire at least two or three well experienced people then you can feel assured that anyone else hired will be well trained. If you don't have well trained employees you will end up having a high turnover rate and this can in the long run cost you a lot of money. So, make sure you find the right staff when starting a coffee shop.
Starting a Coffee Shop – Paper Work
Finally when starting a coffee shop, make sure that you document all that you do all the way from your business plan, budget to all the money you make and pay out. You always need to have a good way to trace all that you do in order to be successful as well as you cover yourself in case something should go wrong. That concludes our short list of tips when starting a coffee shop.
Start Your Own Coffee & Tea Shop With The Help Of This Fully Detailed & In-Depth Guide! Click The Link Below To Order This Book Now! 

Starting Your Own Coffee and Tea Shop: How to start a successful coffee and tea shop (Start Your Own)
If you found our tips for starting a coffee shop helpful please support us by liking, following and sharing.
---
WHAT TO READ NEXT:
6 Coffee Cocktail Recipes You Must Know
World's 5 Most Expensive Coffees
Opening a Coffee Shop? Find Out How Not To Fail!