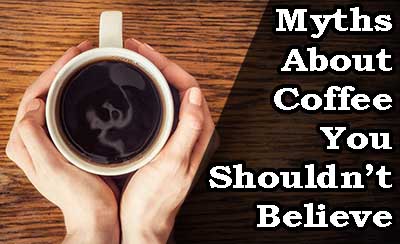 Myths About Coffee
Sometimes it might be hard to really enjoy your morning cup of coffee when there seem to be so many bad myths about coffee floating around out there. Here are some myths about coffee you should reconsider before you start taking them as the gospel truth. Continue reading to find out 7 myths about coffee you should never believe. You will be amazed at what people come up with about the worlds seconds most popular drink.
---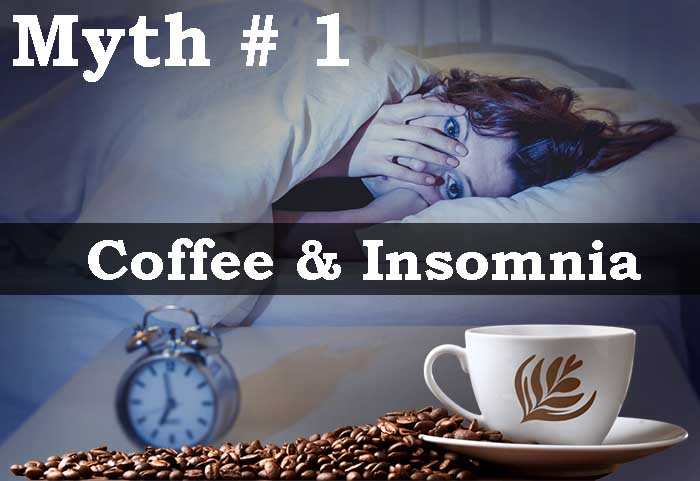 A Cup of Coffee in the Afternoon Will Cause Insomnia
Even though caffeine is a stimulant, this is one of those myths about coffee you can stop believing. Since your liver processes that cup of coffee at the speed of lightning, that caffeine in that coffee will be about 75% gone within about 5 to 7 hours after you drink it. So, if you drink a cup of coffee at 3:00 pm, it will be totally gone by the time you go to sleep.
---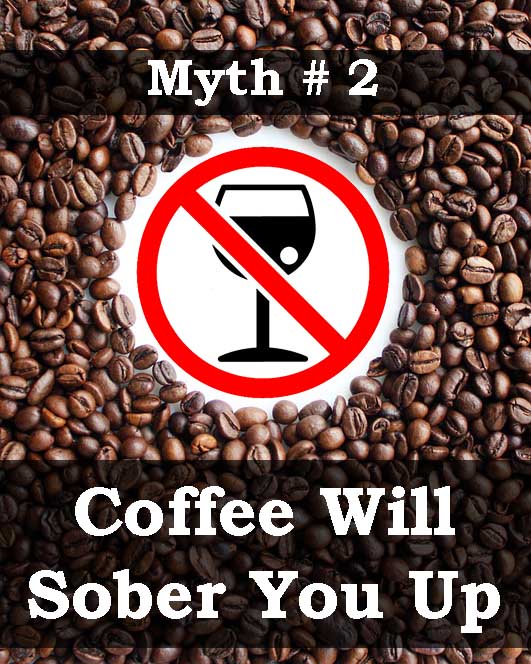 Coffee Will Sober You Up
This is one of those myths about coffee you better not rely on. The reason is that the simple answer is "no". Even though the caffeine in the coffee can make a drunk person feel more alert, studies have shown that coffee can't reverse the negative impact of the alcohol. In fact, it can actually be worse for you in the end. The reason is that the combination of caffeine and alcohol might make the intoxicated person feel more competent and awake and this could influence them to be more willing to involve themselves in harmful situations.
---

Coffee Can Help You Lose Weight
Not really, coffee alone will not do it. You can't expect to drink 2 to 3 cups of coffee without changing anything else in your diet or physical activities and lose weight. Even though the effects of caffeine can reduce the desire to eat, it is just for a short time, and there is a slight increase in the metabolism, it's not even enough to put any notable dent in the diet for any long-term weight loss. However, there are a few diets out there which incorporate coffee in order to help you reduce weight. To find out more here: How To Lose Weight With Coffee. But, keep in mind coffee alone will not show any significant results. As long as your clear on the myth that drinking coffee alone will make you lose weight.



---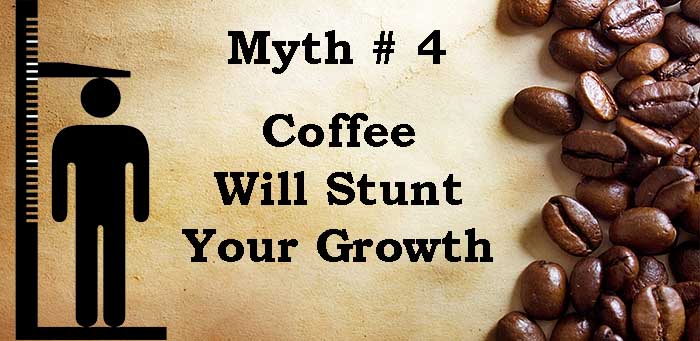 Coffee Will Stunt Your Growth
This is one of those myths about coffee that seems to have been around for an eternity. No one knows where this myth came from but there is absolutely no scientific evidence to support this very old "wives tale".
---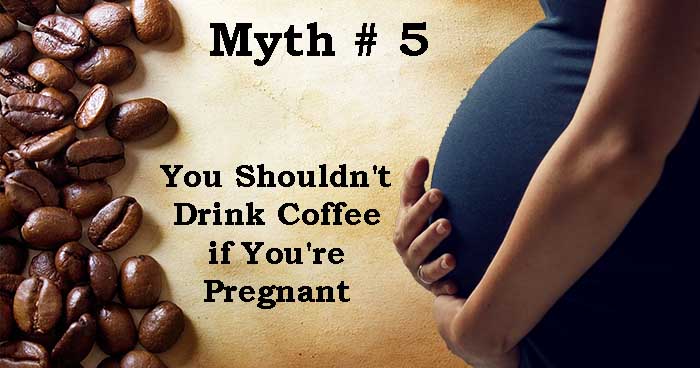 You Shouldn't Drink Coffee if You're Pregnant
Another myth about coffee that has no true scientific proof behind it. It is known that caffeine will not hurt the fetus, but it is advised that women who are pregnant should keep their intake to one cup of coffee a day while pregnant. This is just a safety precaution because they do know that caffeine can reach the baby, but no proof it's harmful. It's just better to be safe than sorry.
---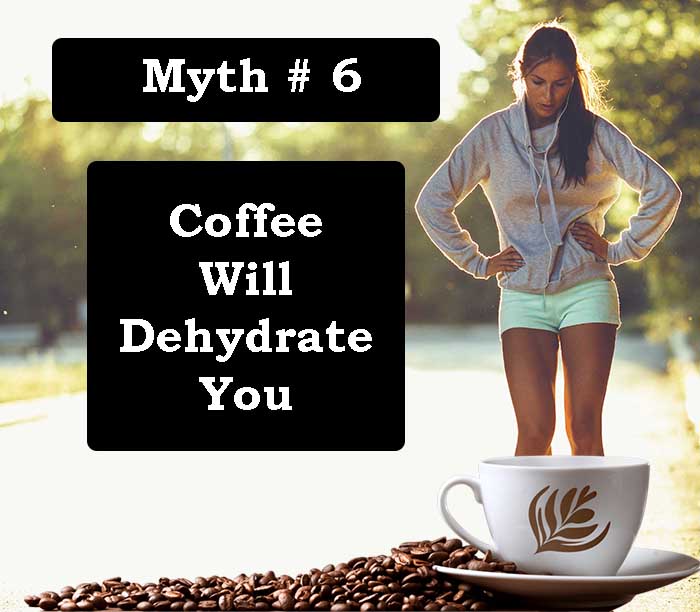 Coffee Will Dehydrate You
This is totally untrue. Just take a look at your coffee. See how much water is in it? Well, this is another myth about coffee you can ignore. There amount of water in your coffee automatically makes up for any dehydrating effects there might be with caffeine.


---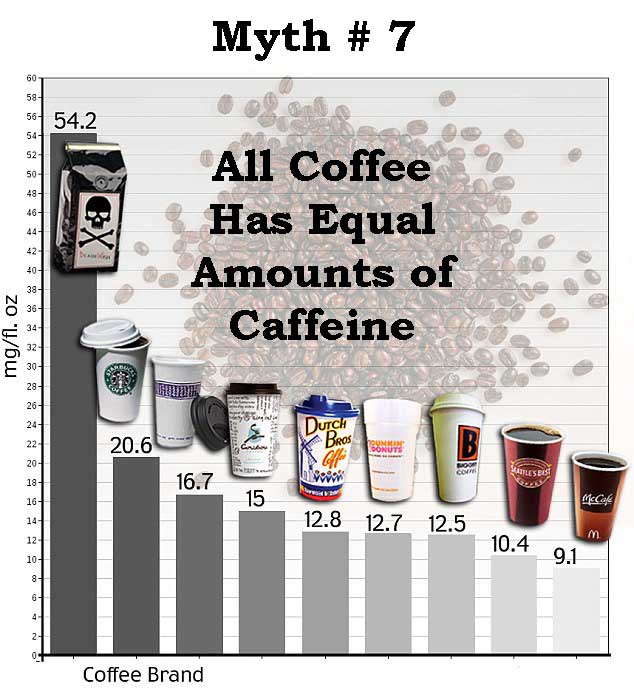 All Coffee Has Equal Amounts of Caffeine
Another myth about coffee that's been busted. Not true. This is because not all coffee is brewed exactly the same and some cups of your coffee have a heck of a lot more caffeine than others. As an example, a cup of coffee at McDonald's has 9.1 milligrams of caffeine per ounce compared to the 20 milligrams you get in a cup of Starbucks coffee.
That's all for our list of 7 Myths About Coffee You Shouldn't Believe. Hopefully this list has cleared up a lot of confusion and you can finally relax while you drink your favorite cup of Joe.
---
WHAT TO READ NEXT:
Unique Coffee Gadgets That You Must Have
Favorite Coffee Shops of Celebrities
Ways Your Coffee Can Save Your Life
Don't Throw Those Coffee Grounds Away!
KONA French Press Coffee Tea & Espresso Maker Review
Best Espresso Machines Under 300 | 2017 Detailed Guide
Best Espresso Machines Ranked | Buying Guide
Home & Office Coffee Grinder Reviews
Home & Commercial Blender Reviews
Best Coffee Shops In Every State Ranked
Hair Color Ideas: Color Hair With Coffee
---
REF: National Sleep Foundation – Discovery – authoritynutrition.com – NYTIMES – MamaNatural – Livescience – Center in science in public interest