Want to Open Your Own Coffee Shop? Steps for Getting a Grant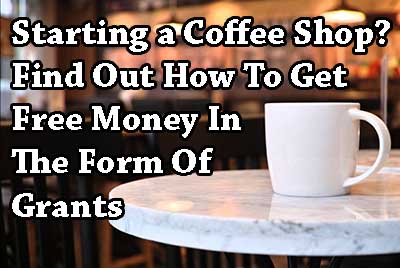 How To Get Coffee Shop Grants
In today's world, coffee really seems one of the favorite things that people like to drink and go do, sit in their favorite coffee shop, sip on their favorite brew, and enjoy the moment. Are you an avid coffee drinker that is dreaming of starting your own coffee shop but don't have the money? Well, there is a way to get some help and that's through grant programs offered by the government. Just remember, that trying to get a grant can be very competitive since unlike regular loans, most grants don't have to be paid back.



Here are a few things to consider when you are looking for a grant to start up your coffee shop.
---
How To Get Business Grants – Free Money – To Start Your Business


Business Grants: Use a business grant to start your new business, or to expand your old business.
---
Examine and Prioritize Your Objective
Most sources who offer to fund a business are going to demand that you pinpoint exactly what your goals or objectives are for your business such as your coffee shop. You will need to know what the grant would be funding and what your steps will be to meet your goals. The key is to be realistic and specific. You can find a self-paced computer course on the US Small Business Administration that shows you different options for getting money for your business, including grants. Also, take a look at their small business development centers because they can be a great source of information.
Coffee Shop Business Plan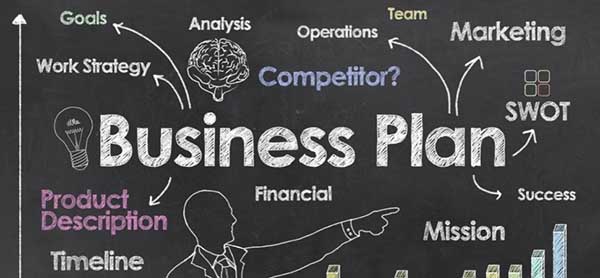 Make a Business Plan
Your business plan will be the heart of your funding request for your coffee shop. This business plan is considered your blueprint for success and acts as a road map for whoever is funding you. Your business plan should include the following:
An Executive Summary – This is a one-page snapshot so to speak, of your coffee shop. This is where you will put your mission statement, a few facts about your coffee shop and a short statement about your goals.
Description of Your Coffee Shop – This should include the type of business and what market you are planning on reaching. You should highlight any strengths you have which should include experience, unique services you plan to offer and if you already know of an existing customer base.
Service and/or Product – This needs to detail on what you will be serving and selling. Don't just make it a list of things. Make sure to use this section to highlight how what you are offering will benefit your customers.
Sales, Marketing, and Financial Projections – This is where you need to do some number crunching. For a new business, you need to include some realistic projections and your advertising plans. It's important that you include any specific financial information that could be required by the grant application.
Have Others Proofread Your Plan – It's a good idea to have a couple of people to look over and proofread your business plan. Sometimes others can catch errors you may have missed.
---
Learn How To Write The Perfect Business Plan For Grants or Loans


Successful Business Plan: Secrets & Strategies
---
Put Your Documentation Together
If you are just starting your business more than likely you'll be required to show your personal taxes in order for them to determine your responsibility and worthiness for the grant. So, make sure you have all your tax and employment records available.
Understand the Grant
It's important that you totally understand the grant that you are applying for. To get the best grant that matches your business you need to understand the focus of the grant. You should consider doing research on past grant recipients. You can find past recipients usually listed on government grant websites.
Be aware that even though many grants do not have to be repaid, there are some that are called "matching funds" grants. This means that there is a requirement that you pay some of the grant back. Make sure that you find out how much this might be before applying for this type of grant.
Take a Close Look at the RFP (Request for Proposal)
The RFP is the start of the grant procedure. This will tell you all that your application package must have in it. Never deviate from these instructions in any way. If you fail to keep within the parameters of the grant it could cause you to be denied.
These are just a few pointers that we hope will help you find a way to successfully achieve your dream of opening up your own coffee shop by using the grant option. Good luck!
---
Starting a Coffee Shop – Complete Guide


The Complete Idiot's Guide to Starting And Running A Coffeebar
---
How To Get Small Business Grants & Loans Video Tutorial

---
WHAT TO READ NEXT:
Please follow and like us: