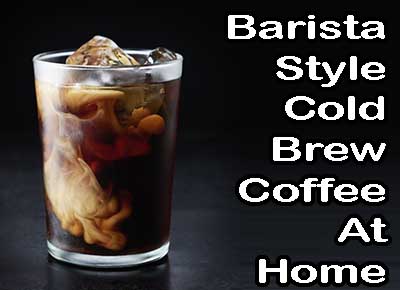 Cold Brew Coffee Maker
Are you getting tired of paying a ton of money for cold brew coffee? Tired of what sometimes turns out to even be sub par tasting cold brew coffee? Well, there is a solution for both of these problems with this neat little cold brew coffee maker pitcher by twohundred.



---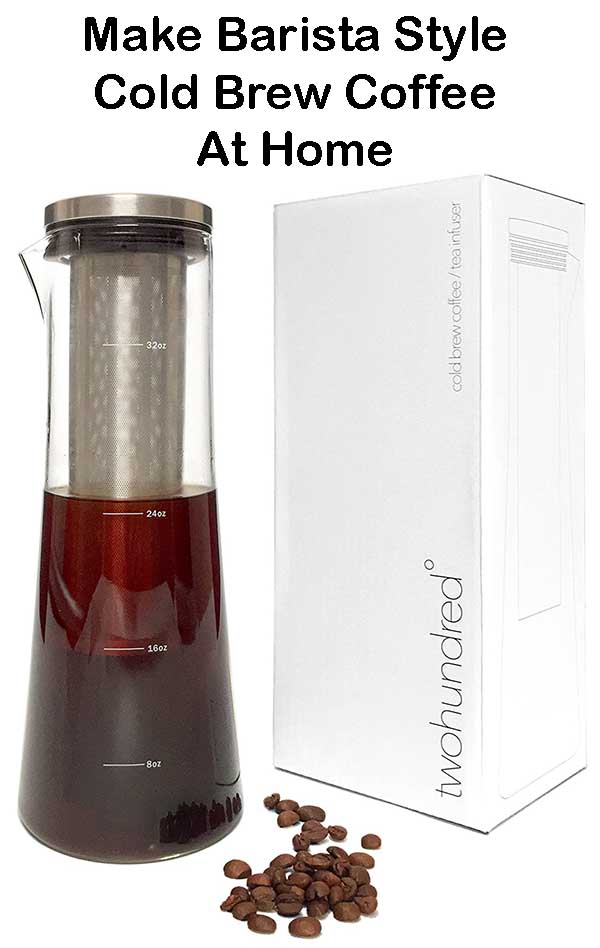 See What Others Have To Say | Customer Testimonials
Sleek Looking Pitcher
You'll love the look of this cold brew coffee maker's pitcher. It's a great looking design that's made of high-quality tough borosilicate glass. This makes it nice and sturdy so unless you are really abusive to it, it should last you for quite some time. It looks great in any kitchen because it's simple and sleek design will go with any kitchen décor you might have.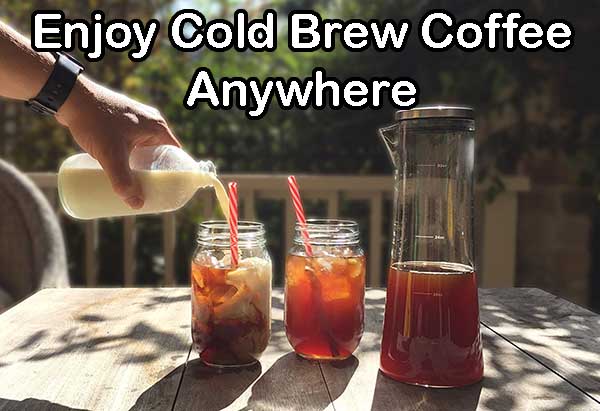 Get More Details On This Amazing Cold Brew Coffee Maker
More Than Just Cold Brew Coffee
You don't have to just use this little device for just making great tasting cold brew coffee, but you can also use it as a teapot for making your favorite tea, a beautiful and elegant water pitcher or even use it to make fruit infused water.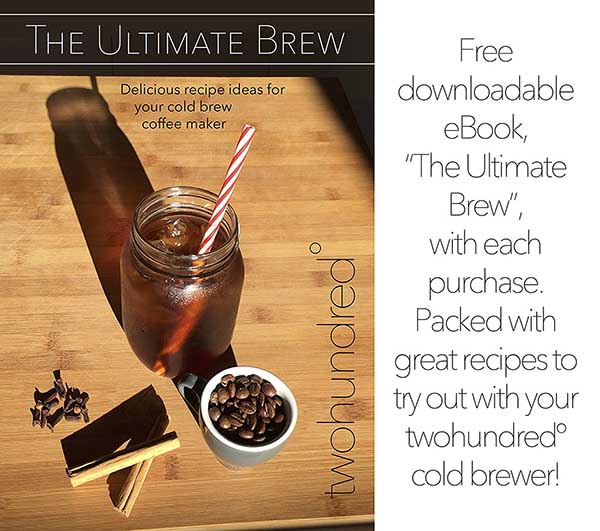 Find The Lowest Price On This Cold Brew Coffee Maker
Saves You Money and Time
If you have this little cold coffee brewer in your kitchen you can save yourself a lot of money and time. Instead of wasting your time in line at your favorite coffee shop you can brew your own great tasting cold brew coffee in just a short time in your own kitchen. It also is going to cost you a lot less money than the stuff you wait in line for.


Cold Brew Coffee Maker Pitcher by TwoHundred
Well Designed
The design of this cold brew coffee maker is specifically made to fit perfectly in your hand and there's no need for a handle because of its design. The reusable filter is made from durable food grade stainless steel which means it will never rust or fall apart after lots of use. The seal that comes with it makes it great for storing in your fridge and it will keep your coffee fresh for up to five days. Because of its tall sleek design, the pitcher fits perfectly in your refrigerator.
Easy to Use
Looking for something easy to use? This would be it. All you have to do to make your own cold brew coffee is put a cup of your favorite ground coffee into the filter, and pour cold water over the coffee grounds into the pitcher until it's completely full. Then wait for 12 to 24 hours, take out the filter and put the gasket lid on the pitcher, pour and enjoy some great tasting cold brew coffee.
Partnered with Charity
A really nice thing about this machine is that when you buy one, you'll actually be helping a charity they back called "Coffee Kids". Every month the company donates a portion of their profits every month to this charity that helps to support a variety of projects that help support youth in communities that grow coffee.



This charity creates a variety of different economic opportunities for young farmers in countries like Colombia, Central America, and Tanzania who are interested in continuing farming of coffee in their communities.
So enjoy some great tasting cold brew coffee and know that it's also doing some good for those looking to improve their lives.


Cold Brew Coffee Maker Pitcher – Iced Coffee Maker by twohundredº. 32oz / 1 Liter Glass Carafe with Stainless Steel Permanent Reusable Filter. Cold-Brew Coffee Maker with Bonus Recipe eBook
---
WHAT TO READ NEXT:
4 Iced Coffee Cocktails For Adults Only!
The Secret To Starting A Successful Coffee Shop Business
[pt_view id="a669ee8t7h"]
---