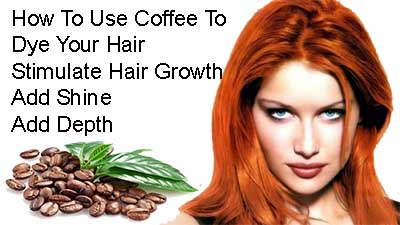 Coffee Hair Color
Yes, coffee can do a lot more for you than just give you a quick morning pick me up. There is some research that shows coffee can also stimulate your hair growth and at the same time increase the shine and adding some depth to darker hair. There are several ways you can do this and here's a couple of them.



---
Super Charge Your Hair With This Coffee Rinse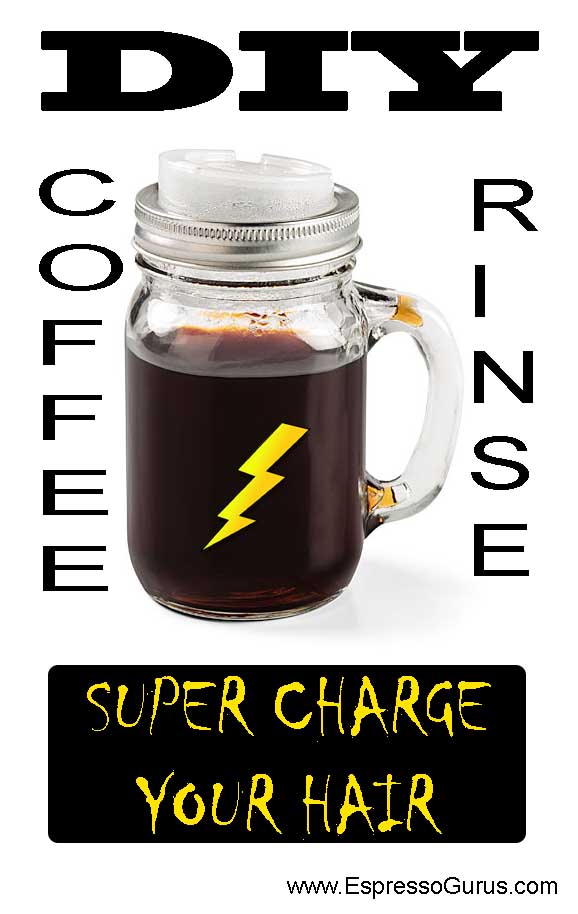 Make a Coffee Rinse
Start by brewing a strong pot of coffee. This means that you should use about two more tablespoons of coffee than what you would normally put in for your drinking pleasure. Here are a couple of things to take into consideration:
The stronger the coffee is the darker the brew and this means that soaking your hair with a darker brew is going to darken your hair color. This is great for brunettes or people with gray hair because it can add some depth to your existing hair color.
If you are blonde or have light red hair, or if your hair is already dyed, then you may want to try something different because you could end up making your hair look dingy or dirty.
Make sure the coffee rinse is totally cooled off before using.
Shampoo Your Hair
Once you have the coffee rinse made shampoo your hair like normal making sure to rinse well. Make sure all the shampoo is out of your hair and then gently squeeze out excess water, it doesn't have to be totally dry, you just don't want it dripping wet.
Stay in the shower or tub and take the cooled coffee and pour it through your hair by starting at the roots. You might want to use a large bowl or bucket to catch the coffee as it falls off your hair so that you can pour the drippings back through your hair a second time for a complete hair color rinse.
Once you're done doing this make sure that you rinse out your tub good to prevent any coffee stains.



Use a Shower Cap
In order for the coffee to work well for your hair color, put your hair in a shower cap and leave it on for 20 to 60 minutes. If you don't have a shower cap then use an old towel that you don't mind ruining. Make sure to wash off any coffee on your face or neck with soap and water so it doesn't leave any stains. Remember, the longer you leave the coffee on your hair, the darker your hair color is going to be.
Rinse and Dry
Once you feel you've left it on long enough rinse your hair with some warm water and then let your hair air dry. If you really want the coloring process of the coffee to work really well try rinsing your hair with some apple cider vinegar. This will actually help to set the color.
---
---
Enhance Your Hair Color With Coffee Grounds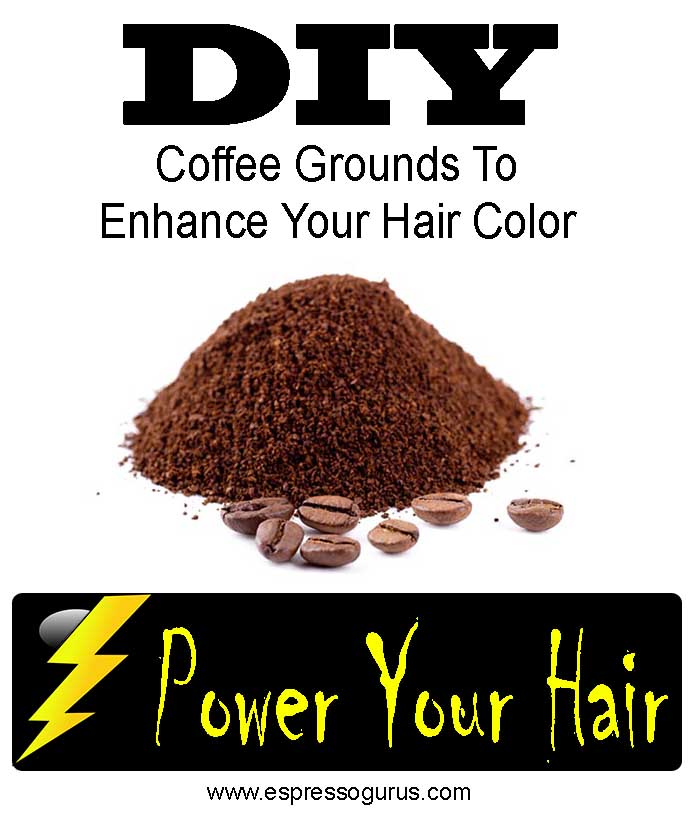 Use Coffee Grounds
If you don't want to use a coffee rinse you can use coffee grounds instead to enhance your hair color. All you need to do is take some of your used coffee grounds and massage a handful of these grounds into your wet hair after you have shampooed it. Make sure to work the coffee grounds into your hair and rub them into your scalp and working your way down your hair. This actually stimulates your hair follicles too and could stimulate hair growth.
Rinse Your Hair
After you feel like you have gotten the coffee grounds all the way through your hair you can then rinse with warm water and dry your hair with an old towel.
---
---
WHAT TO READ NEXT:
Don't Throw Those Coffee Grounds Away!
Best Espresso Machine Ranked | 2017
[pt_view id="a669ee8t7h"]