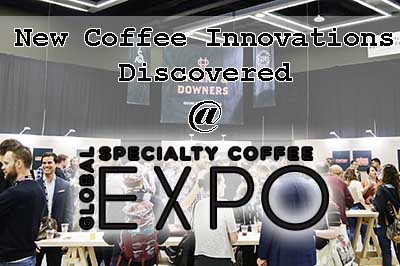 Specialty Coffee Expo 2017
So, what exactly happens when you put together thousands of different coffee professionals in one big room to show off their new coffee innovations? Well, they don't spend time at the Gelato making machines or conveyor toasters or even those booths that offer traditional textiles from other coffee producing countries. Instead, you'll see many of them gathering around some very special booths that offer up some pretty cool coffee toys. Here are just a few of the coolest items that were found with coffee professionals around them at the Specialty Coffee Association of America in Boston. Some of these could actually start appearing on counters in the very near future.



---
The Modbar
This is a pretty sharp dressed piece of coffee equipment. This is one of those coffee innovations that take all the biggest infrastructure elements of the coffee brewing industry out of the sight of the paying coffee drinker and hides them all away. All you see revealed with the Modbar is a really sleek bar top with some built-in taps making it a simple and pretty piece of coffee brewing machinery. There's a pour over coffee stand that has a water sprayer that's controllable, a spout for espresso and a wand for steaming milk. A pretty cool looking machine with no ugly boilers showing anywhere.
---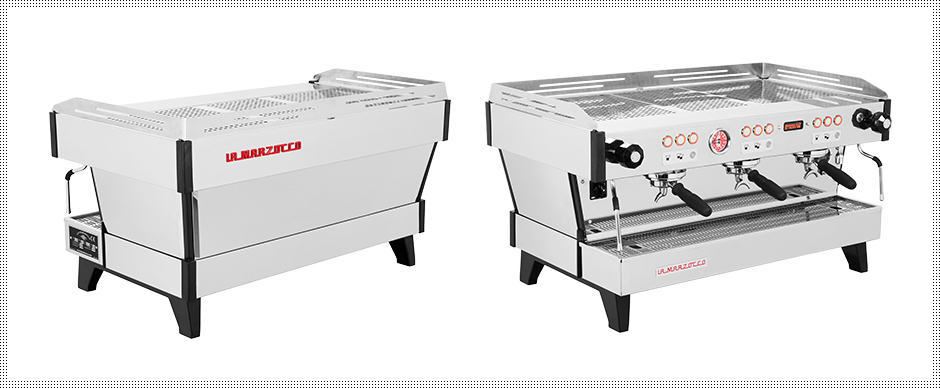 La Marzocco Linea PB
This is one baristas will appreciate. Especially those who already use this company's classic version that's been used by coffee houses everywhere for twenty years now. This new version brings to the user more controllable enhancements than its classic machine. It's a very sturdy yet much more streamlined version. It has individual boilers that baristas can control, has improved temperature stability, better lighting and great digital controls making it a much more elegant looking machine. To get further details on La Marzocco Linea PB click here.
---
---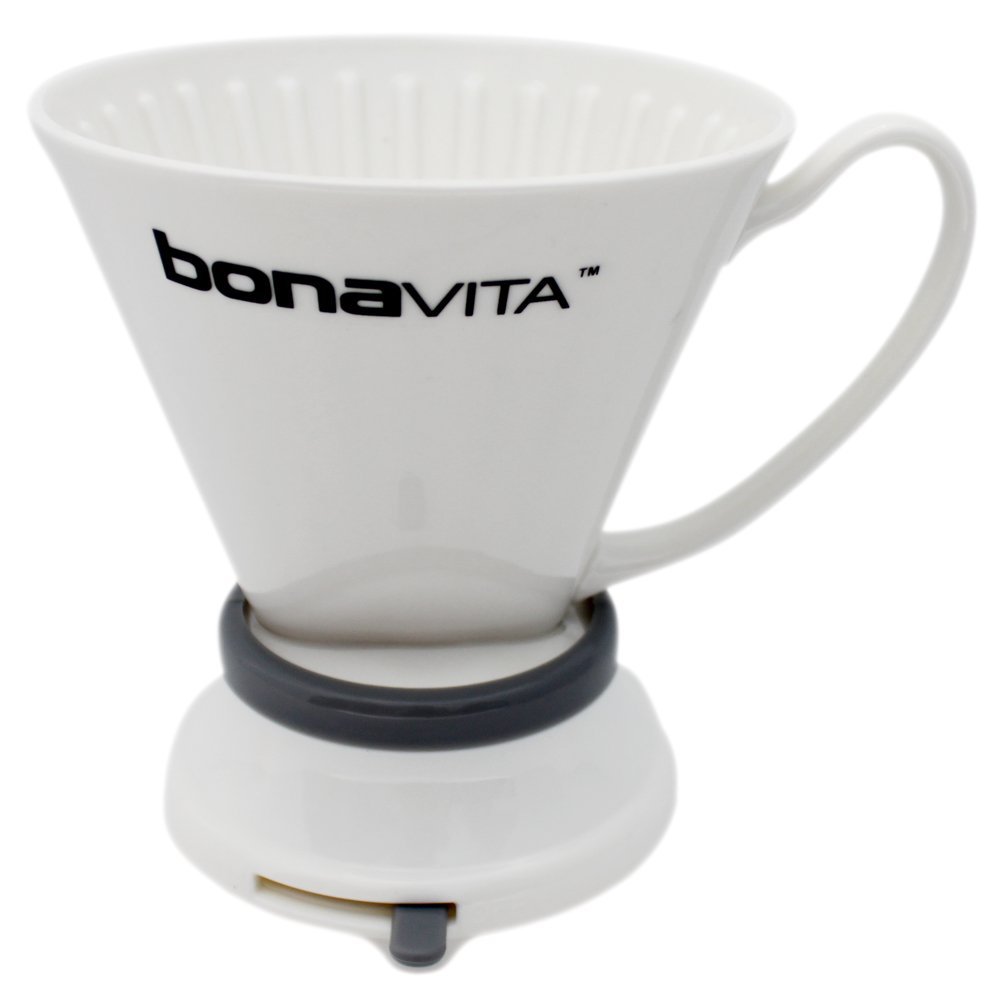 Get More Details & Specs On Bonavita Immersion Dripper
Bonavita Ceramic Immersion Dripper
Bonavita has improved the immersion dripper by coming up with this new ceramic full immersion drip cone coffee brewer. It may not be beautiful but at least it's not made of plastic like similar models.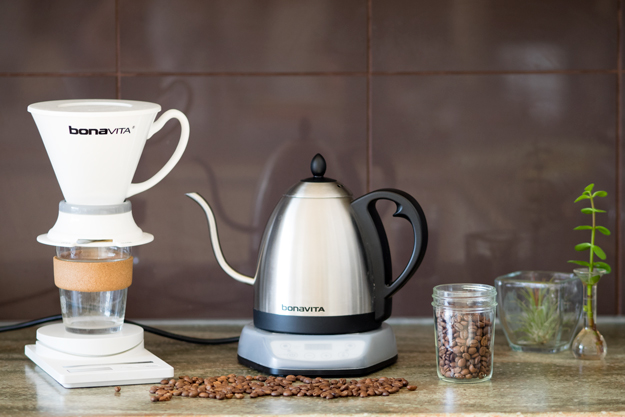 This little ceramic machine lets you have full immersion brew as long as you want with a final release that's over the top of a cup with a manual valve. This gives the user control over the full immersion process.
---
---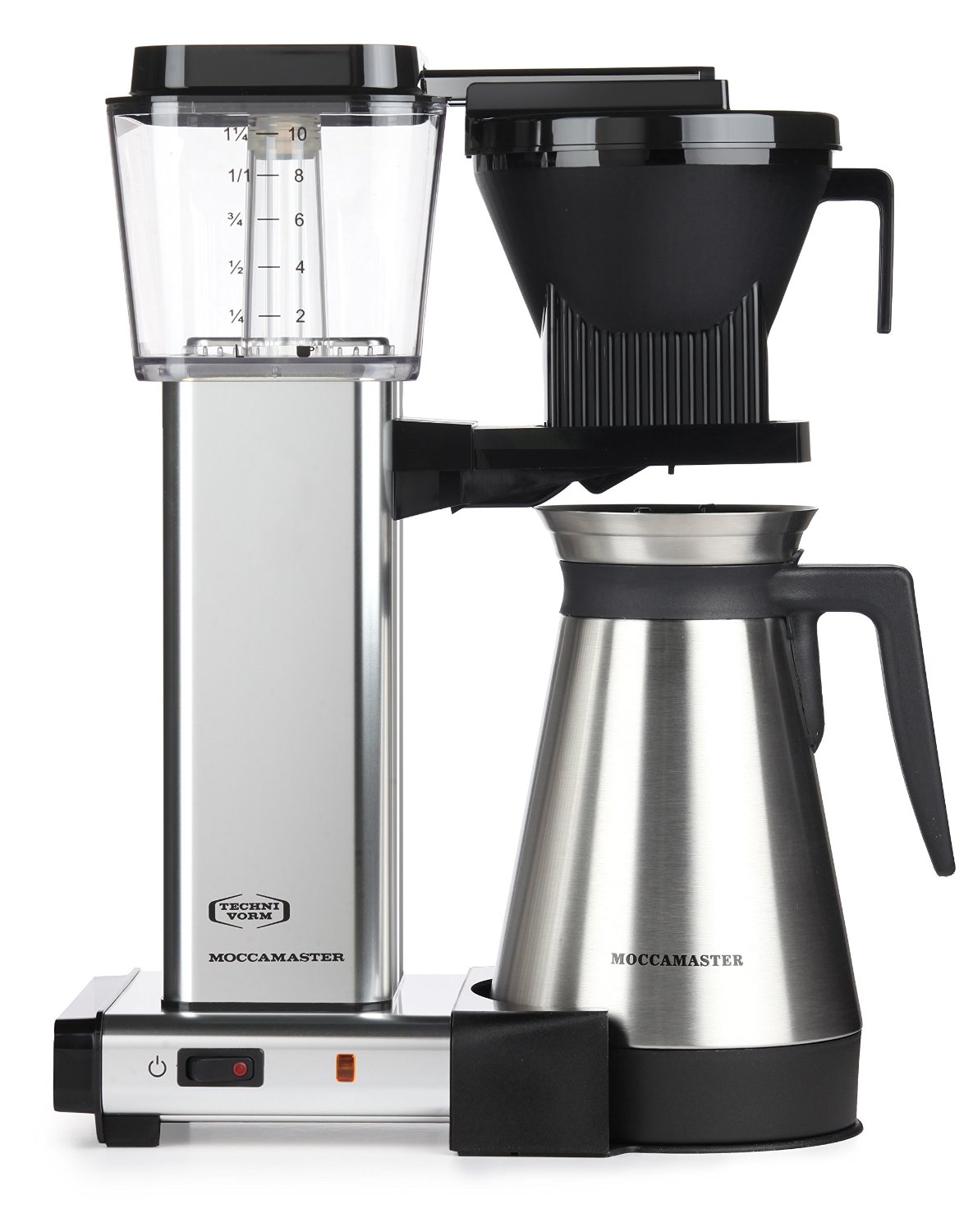 Moccamaster KBGT 10-Cup Coffee Brewer
This is a coffee brewer that was seen prior at the expo and was give their seal of approval and is on the market right now for home coffee brewers. This is a handmade coffee brewer that has a unique copper boiling element in it that ensures that the water temperature will be at the right temperature all during the coffee brewing process.
The carafe that comes with it is made from a thermal stainless steel and has a brew through lid that is meant for travel. It also has a cone shaped auto drip/stop brew basket that is designed for the best coffee/water contact time and it has a brew cycle of just 4 to 6 minutes depending on how much coffee you want to brew.
It's sleek, well built and doesn't take up much room on the counter and on top of that it makes some great tasting coffee.
---
WHAT TO READ NEXT:
Best Espresso Machines Under $100
Best Coffee Machines Ranked
[pt_view id="a669ee8t7h"]