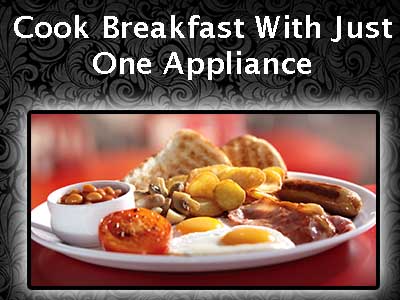 Nostalgia Makes Breakfast Simple
Love to be able to get up in the morning to a delicious breakfast? No doubt you do, most of us love that idea. However, we don't always take the time to cook breakfast and we just run off on our merry way with a cup of coffee and often times not much else. There are a lot of reasons why we might do this and one of them could be there's not enough time. Another reason might be that you have very little space in your kitchen and that can often persuade you to just skip it as well. Whatever your excuse is, you may have run out of excuses if you add this incredible little family size breakfast station by Nostalgia. Nostalgia Retro Series 3-in-1 Family Size Breakfast Station is a three in one appliance that makes breakfast fun and easy to make in any kitchen.



---
Nostalgia Retro Series 3-in-1 Family Size Breakfast Station

Have Limited Space in Your Kitchen?
Do you have very little space in your kitchen for appliances? No more problem here. This ingenious little appliance called a breakfast station solves that problem for you. In fact, it takes the place of three separate appliances. This fun, durable and great looking appliance that will look good in any kitchen combines a coffee maker, oven, and a grill to make the ideal appliance for making great breakfast quick and easy. It's a great little appliance to cook on especially for small apartments or even dorm rooms.
Nostalgia Coffee Maker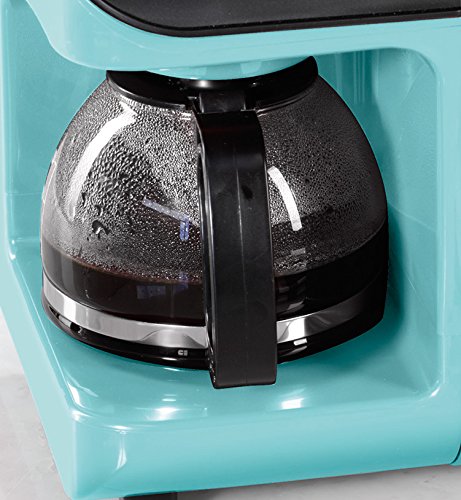 Nostalgia Retro Breakfast Station Details & Specs Click Here
Nostalgia Retro | Coffee Maker
This appliance comes fully equipped with a four cup coffee maker that can brew your favorite coffee in just a few minutes while you cook the rest of your breakfast with this innovative and fun kitchen appliance.
Nostalgia Nonstick Griddle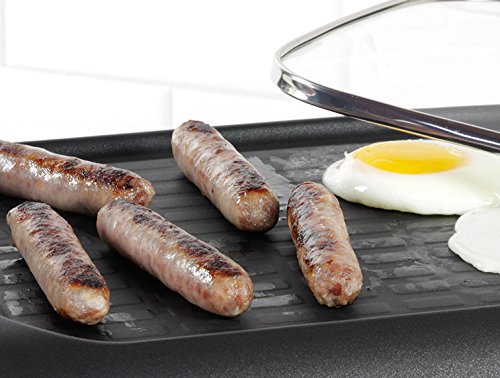 Nostalgia Retro Breakfast Station Details
Nostalgia Retro | Nonstick Griddle
While your coffee is brewing you can use the nonstick griddle that's on top of the toaster oven to cook your favorite breakfast meats like sausage or bacon, you can also cook your eggs at the same time. Since it's covered with a nonstick coating you don't have to worry about anything sticking and leaving a big mess making it simple, easy, and quick to clean up after breakfast. It even has a glass griddle lid to cut down on any messes on your kitchen counter top.
---
---
Nostalgia Four Slice Toaster Oven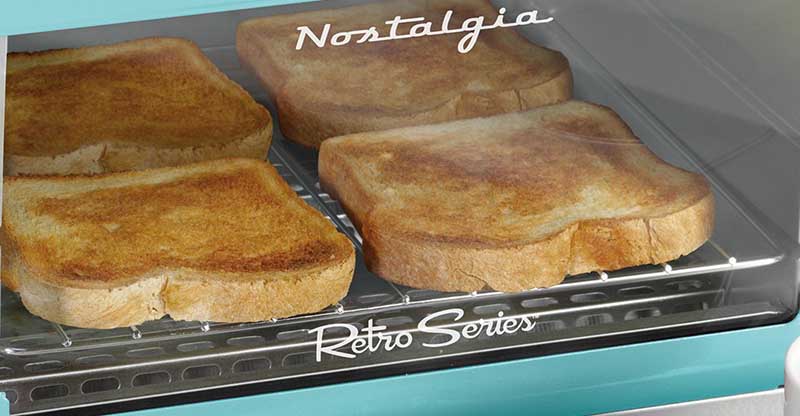 Nostalgia Retro Breakfast Station Discounted Price Click Here
Nostalgia | Four Slice Toaster Oven
While the coffee is brewing and the eggs and sausage are cooking you can toast up to four slices of bread and/or English muffins in the great little toaster oven. This great appliance is one that takes away any excuse you might have about fixing a good breakfast. Everything can be done in one location with one single appliance and with very little mess left behind when you are done.
Two Colors Available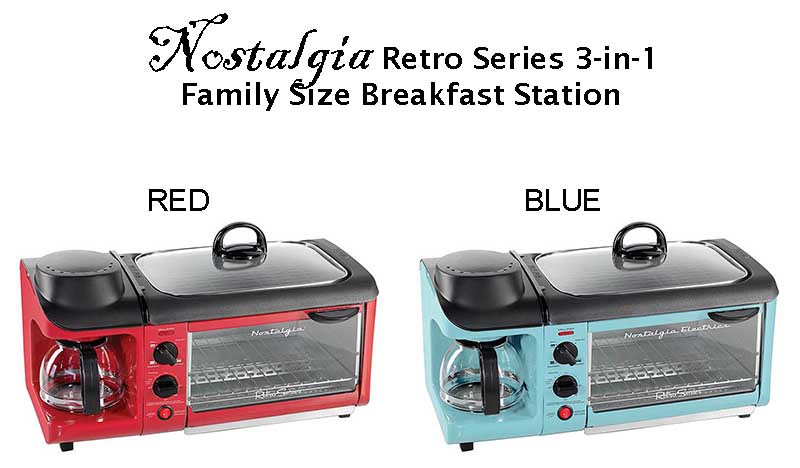 Nostalgia Specs & Details Click Here
Just Not Into Breakfast?
So you're not a big breakfast eater? No problem. This little three in one appliance may be ideal for breakfast, but, it's not just for breakfast either. Not only can you cook breakfast, you can also cook just about any of your favorite foods with this multi-function kitchen appliance. That's right, you can use the griddle to make hamburgers while toasting the hamburger buns in the oven. You can also use the oven to cook small personal pizzas or reheat last nights dinner leftovers. You name it, it can pretty much cook whatever you want it to cook.
Do you want the Nostalgia Breakfast Station? Do you want it today? Do you want it at the lowest price? We have you covered! Click the link below and have Nostalgia's Retro Breakfast Station delivered to your doorsteps today at the lowest price.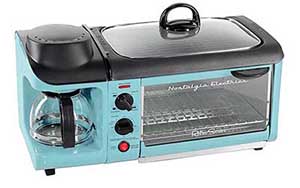 ---


WHAT TO READ NEXT:
USB Mug Warmer With Four Port USB Charger | Coffee Gadgets
Don't Throw Those Coffee Grounds Away!
How To Write A Coffee Shop Business Plan
5 Marketing Techniques To A Successful Coffee Shop Business, You Didn't Know!
4 Awesome Gift Ideas For The Holidays You Never Thought Of
2 Steps To Find Out If Starting A Coffee Shop Business Is For You?
7 Quick Facts About Your Morning Coffee You Didn't Know!
Easy DIY: Recipe for Cold Brew Coffee
5 Iced Coffee Ideas, The Family Will Love You For!
[pt_view id="a669ee8t7h"]