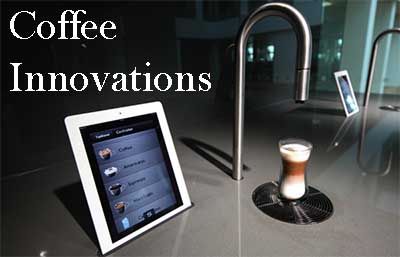 Coffee Innovations You Must See
The "coffee culture" is still going strong all over the world and it doesn't seem too likely that the growth of this culture is going to slow down anytime soon. In Europe, it ranges from the grand espresso connoisseurs in Italy to the afternoon "Kaffee und Kuchen" that's enjoyed immensely while spreading a little gossip in Germany. This culture is also rapidly spreading all through Asia where tea is usually what is enjoyed most. More than one-third of the population of China tends to consume their coffee other than just in their homes.



Because of this being such a hot market it opens the door to what seems to be endless coffee innovations. If you are part of this coffee culture then we're sure that you'll love some of these latest innovations we've discovered.
---
HandPresso Wild Hybrid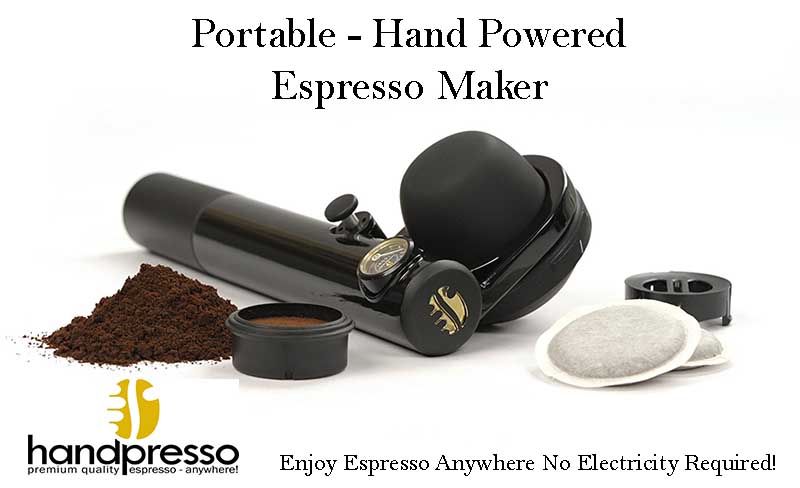 The Handpresso Wild
This coffee innovation is intended for those who must get their caffeinating even on the go. However, if you consider yourself an espresso snob, so to speak, you more than likely will be apprehensive about espresso on the road, in fact, you may even consider skipping your caffeine fix totally if you believe you can't find a good brew.
Well, stop right there, with the Handpresso Wild you might change your mind. This is a great innovation that is a portable espresso maker that makes the perfect Americano anywhere you go.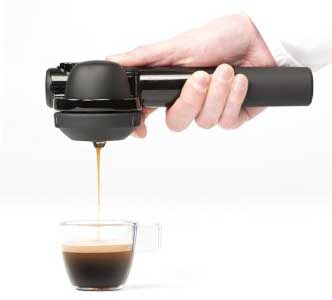 Handpresso Customer Testimonials
This is a clear pod on a black stick and it even comes complete with a pressure pump and a gauge to ensure that you get the perfect cup with absolutely delicious and beautiful crema. All you need is some hot water, the Handpresso and their convenient pods that come in a huge variety of flavors.
If you're really into going "green" this little machine is totally eco-friendly, no power is needed and it's made completely from eco-friendly parts and materials.
If you want espresso anywhere then click the link below and get this portable hand powered espresso maker at a discounted price from Amazon.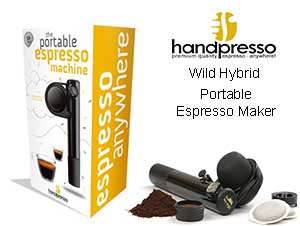 ---
---
Coffee Innovations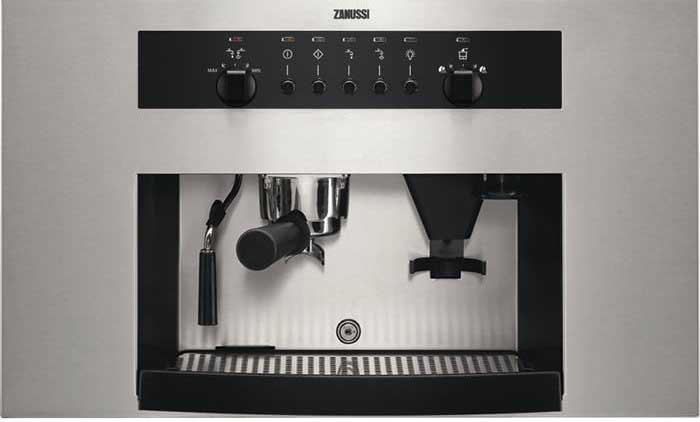 Zanussi Fridge With Built-in Espresso Maker
You read that right. A company called Zanussi has created a stainless steel fridge that, you guessed it, makes espresso. This is a new professional espresso maker that can be installed right into your fridge! Not only does it make great tasting espresso but it also has a hot water dispenser, a coffee bean grinder as well as an accessory drawer that holds espresso cups. Just think no counter top messes and it frees up space on your kitchen counter for something else!
---
Coffee Innovations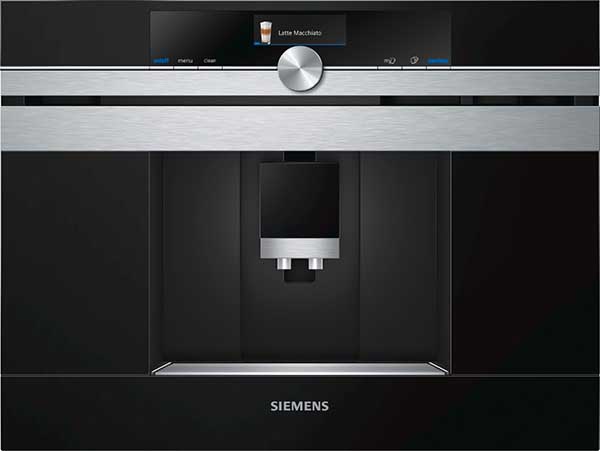 Save Space With the Siemens AvantGarde
So how does this new coffee maker by Siemens save you space? Well, this ultra deluxe coffee maker is built into your wall. This is an attractive stainless steel coffee maker that has all its working parts hidden behind your wall and its sleek stainless steel facade. Not only does this innovation save you space but it adds a luxurious look to your kitchen. It's an attractive solution for those who go for the minimalist principles of contemporary design. Plus, it makes a great cup of coffee!
---
---
Innovations in Coffee Advertising

Innovations in Coffee Advertising
In New Zealand, there's an ad firm that has taken a more confrontational approach to advertising their coffee against their competition. They have been going around branding trash cans outside of their competitors coffee shops. They have created trash cans that look like gigantic coffee cups that come complete with stir sticks and the label on them says boldly "Coffee Taste Like Cr*p?"
This coffee campaign leaves customers talking about it for weeks. This type of lasting impact and its importance just can't be understated.
---


WHAT TO READ NEXT:
Best Drip Coffee Makers Reviewed & Ranked
Best Espresso Machines Under $100 Ranked
Best Espresso Machines Under $300 Ranked
Home & Office Coffee Grinder Reviews
[pt_view id="a669ee8t7h"]
REF: Handpresso, Zanussi, Siemens, Innovations in Coffee Advertising