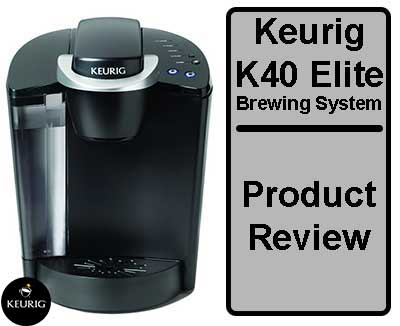 Keurig K40 Elite Brewing System
In the world today it seems we are always on the go and need to be somewhere fast and that often means that we also want our coffee and other favorite beverages to be done as quick as possible. That's what many people look for, coffee makers that have brewing systems that work efficiently and quickly. If that's what you are looking for then this Keurig K40 Elite Brewing System could be something that could easily fit your busy lifestyle.



---
Keurig K40 Elite Brewing System Review
---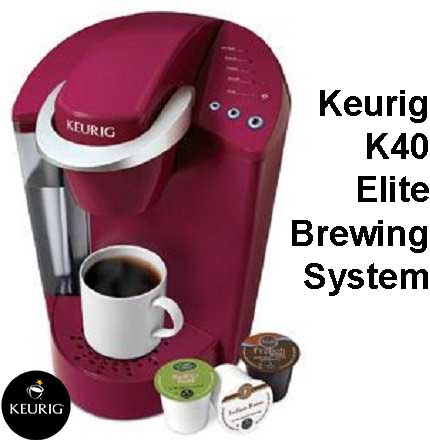 Quick and Easy to Use
If you're looking for a brewing system that is simple to use and brews your favorite beverages quickly, you won't be disappointed in the Keurig K40 Elite Brewing System. This little machine brews your favorite beverage, no matter what it is in just under a minute. No fuss and no long wait time for your morning cup of coffee.
Not Just For Coffee
One great thing about the Keurig K40 Elite Brewing System it doesn't limit you to just brewing coffee. You can use it to brew your favorite teas, hot chocolate, specialty beverages, and even great tasting iced beverages.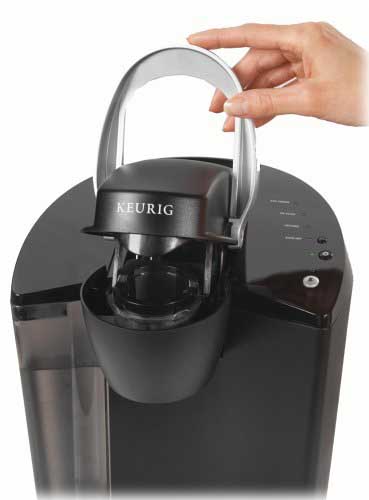 Accommodates Different Sizes of Cups
Because the Keurig K40 Elite Brewing System has a drip tray that easily removed not just for cleaning but, also for allowing you to be able to brew different sizes of cups. With this single serve machine, you can brew six ounces to ten ounces of your favorite beverages which means you can even use your favorite travel mug with this little machine.
---
---
Removable Water Reservoir
The Keurig K40 Elite Brewing System comes with a 48-ounce water reservoir that you can easily remove for filling so that the machine is always ready to brew at a moments notice. Even though it's single serve, it doesn't mean that you have to stop at one cup, because of the good size reservoir you can serve several different cups of a variety of beverages before needing to refill it.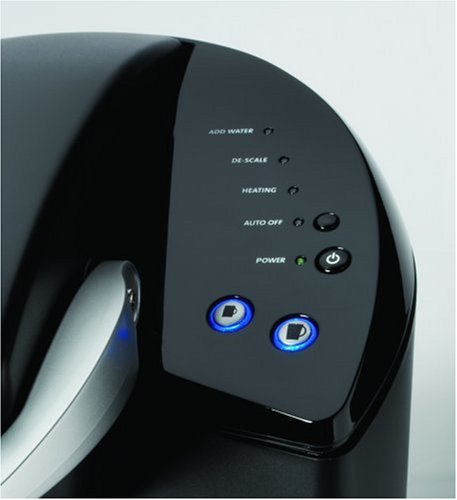 Keurig K40 Elite Brewing System Details & Specs
Control Center Easy to Use
You will love the fact you don't have to know a thing about the Keurig K40 Elite Brewing System to start using it. The LED Control Center is extremely easy to use and simple to understand. Once you have completed the initial set up the machine will take four minutes for the water to be heated but after that, it takes a lot less time. The Control Center is easy to see and read and lets you know when the water is heated off by turning off the red brewing light. You can also program it easily for auto shut off so that when you haven't used the machine for a certain amount of time it will turn off. Saving on the wear and tear of the machine and saving energy at the same time.
Keurig K40 Elite Brewing System Pros & Cons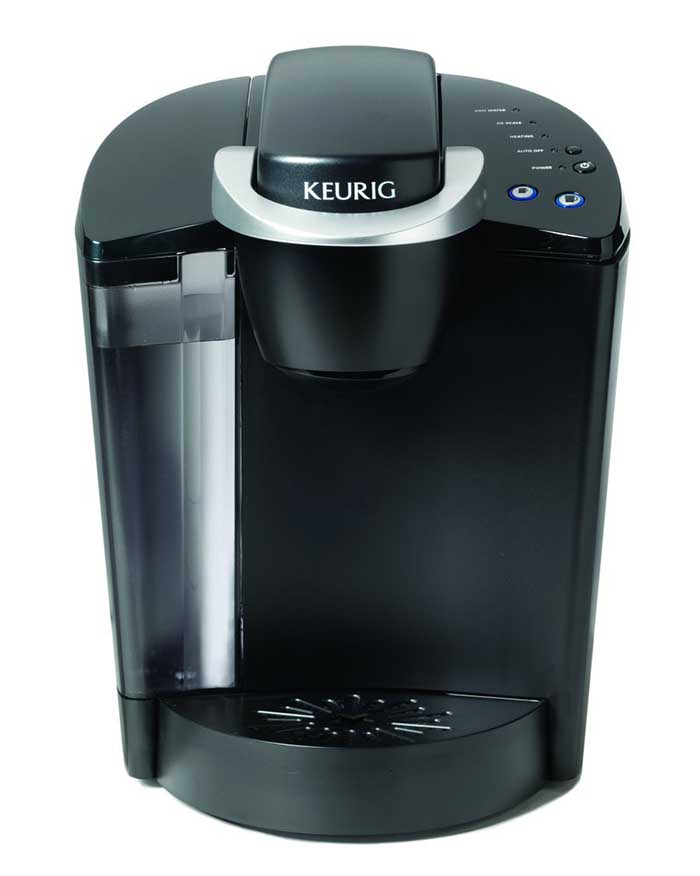 Keurig K40 – Pros
Brews six cups of beverages before needing to be refilled
Heats quickly
Easy to use
Easy to clean
Auto shut off to save energy
Comes with a K-Cup variety pack to get you started
Keurig K40 – Cons
Some complain that it's only good for serving one to two people
Cup sizes it brews not big enough for some who have purchased it
---
Keurig K40 Elite Coffee Maker Customer Rankings & Reviews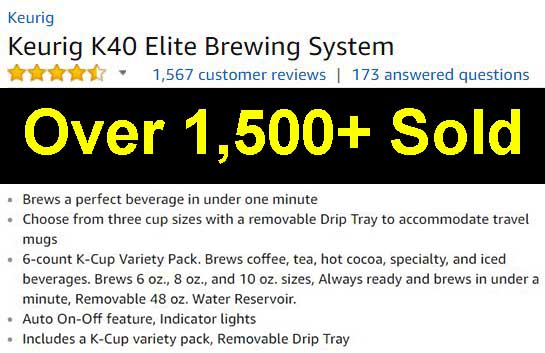 ---


WHAT TO READ NEXT:
Keurig K55 Coffee Maker Review
Keurig K575 Single Serve Programmable K-Cup Coffee Maker with 12 oz Brew Size and Hot Water on Demand Review
Keurig K15 Coffee Maker | Expert Review
Keurig K45 Elite Brewing System | Expert Review
Keurig K-Cup in Room Brewing System | Expert Review
Keurig K475 Coffee Maker | Expert Review
Keurig K250 Coffee Maker | Expert Review
[pt_view id="a669ee8t7h"]
Ref: Keurig