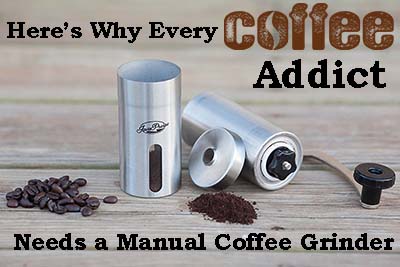 Why You Need a Manual Coffee Grinder
If you love coffee and in fact, if you consider yourself a coffee addict then you know just how important it is that your coffee is as fresh as it can possibly be. With that being a fact for most coffee addicts, then you might want to make sure that you have a coffee grinder in your kitchen so you have total control over the flavor and freshness of your coffee. For some people, they actually prefer a manual coffee grinder over an electric one. There are a variety of different reasons why one might prefer to go with a coffee grinder that is a portable coffee grinder. In fact, a manual coffee grinder can be a serious option for any coffee addict who wants to brew truly great coffee in their own home.
Here are just a few of the reasons why you should get yourself a portable coffee grinder



---
Why You Need a Manual Coffee Grinder
---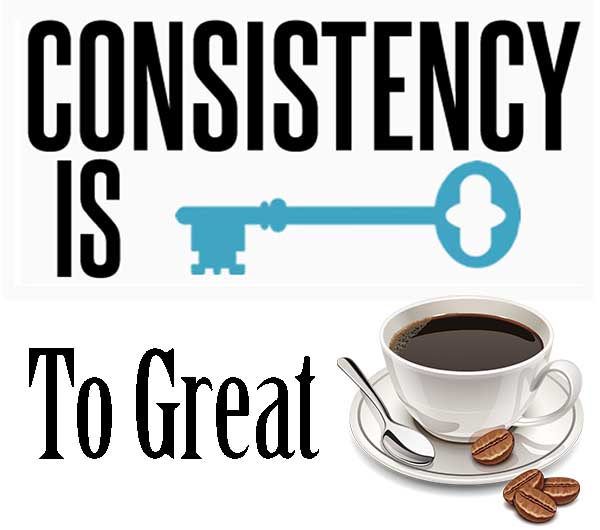 Top Manual Coffee Grinder Ranked
Consistency of the Grind
The consistency of the grind can be just as important as buying fresh coffee. It's important that your coffee grounds are all the same size because it makes it easier to all dissolve at the very same rate.
Here's an example to consider; say you are making a batch of your favorite cookies and instead of making all of the cookie dough mounds the same size, you make them in different sizes. What usually happens to those cookies? Well, the smaller pieces generally start to burn while the bigger pieces don't cook as well. Well, believe it or not, this is exactly what happens when you use uneven coffee grounds to brew your coffee.



Different sizes of grounds are going to dissolve at different rates. This leaves some of the coffee grounds under-extracted and others will be over-extracted. This is going to add bitter and even sour flavors to your coffee.
If you use a manual coffee grinder that's a burr grinder is going to help you get the freshest and best tasting coffee you've ever brewed. The reason why you need to make sure that your portable coffee grinder is one that is a burr grinder is that it utilizes a pair of very sharp and precisely shaped cutting stones that are called burrs and they do a lot better job at grinding your coffee more consistently.
Why Use a Portable Coffee Grinder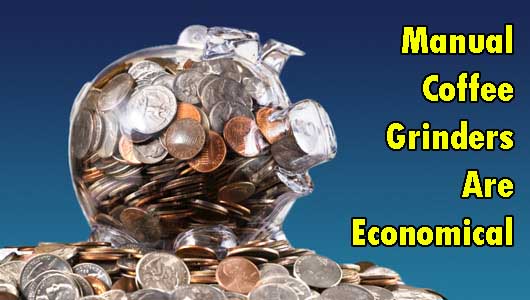 Much More Affordable
If you get yourself a manual coffee grinder you'll be saving yourself a ton of money. Electric burr grinders are extremely expensive and some of them can cost well over $200 and ones that are less often will have a significant drop in grind quality.


The issue with the cheaper electric burr grinders is that the set of burrs in them are actually false burrs because they aren't made of ceramic or metal and they often chop up coffee beans with unevenly sized coffee grounds like most blade grinders.
But with a manual coffee grinder which can cost as low as $15, there tend to be no consistency problems. A portable coffee grinder is one that will provide you with a consistent grind because manual grinders put all the focus on the pieces with its burrs.
Manual Coffee Grinders are Portable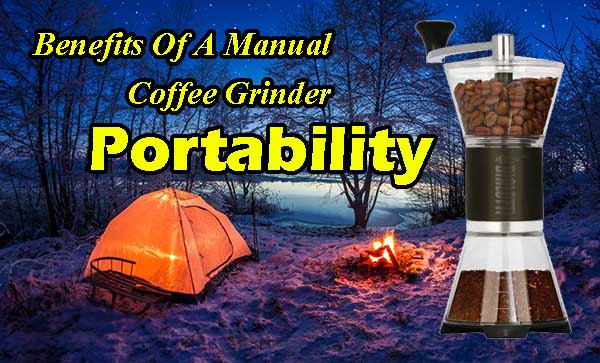 Manual coffee grinders can be used anywhere since they require no electricity.
Portable Coffee Grinder
The key benefit of a manual coffee grinder for a lot of coffee addicts is the fact they are a portable coffee grinder. This means that you can take your coffee grinder with you no matter where you go. If you're staying in a hotel, no one likes that horrible coffee they provide, so why put up with it. Well, with a portable coffee grinder you don't Just whip out your coffee beans and manual coffee grinder and you are set for great coffee even in a hotel room. You can also take them with you when you are backpacking, hiking, camping or whatever and you'll never be without a great tasting cup of coffee again.
---
---
Lessens Stress
Yes, using a manual coffee grinder can help to lessen stress. Since it takes about ten minutes to grind your coffee, it gives you the opportunity to give your brain some downtime. It gives you the opportunity to think about other things and take a mental break from the world. It also helps you to anticipate just how wonderful your coffee is going to taste once you brew it.
If your looking to purchase a portable coffee grinder / manual coffee grinder then your in luck. Our experts at Espresso Gurus have ranked the best manual coffee grinders for you. Below you will find the expert's pick for the best portable coffee grinders you can buy right now. If you would like to order one of them simply click the link and get the lowest price.
---
Manual Coffee Grinders
1# Expert's Pick
JavaPresse Manual Coffee Grinder
The Ultimate Manual Coffee Grinder!
JavaPresse Manual Coffee Grinder Full Review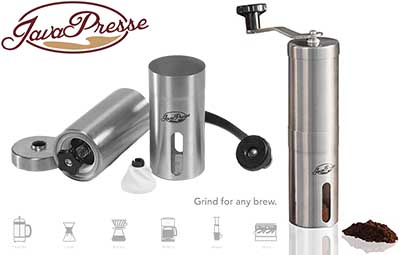 2# Expert's Pick
Hario Canister Ceramic Hand Coffee Grinder/Mill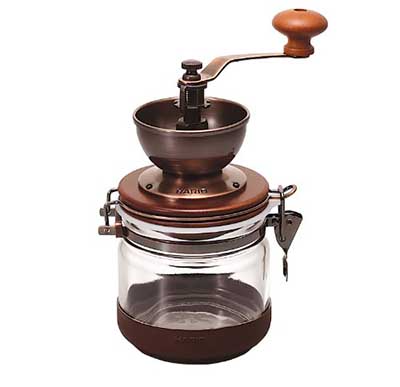 3# Expert's Pick
Bialetti Manual Coffee Grinder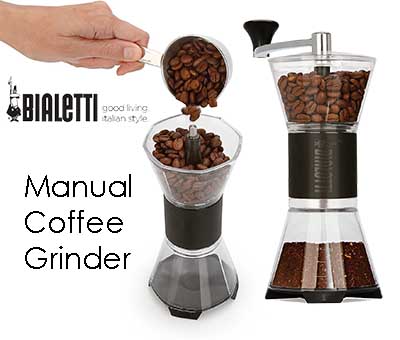 ---
WHAT TO READ NEXT:
Top Home & Office Coffee Grinder Reviews
Best Espresso Machines Under $300 Ranked
Best Drip Coffee Makers Ranked
Staresso Portable Coffee Maker Review
Handpresso Wild Hybrid Portable Coffee Maker Review
Bialetti Coffee Maker – Moka Pot – Stovetop Espresso Maker – Review
MiniPresso GR Portable Espresso Maker Product Review
[pt_view id="a669ee8t7h"]
---
Ref: HandGround – HomeGround – CoffeeGearAtHome