Super Cool Gifts for Coffee Lovers Pt. One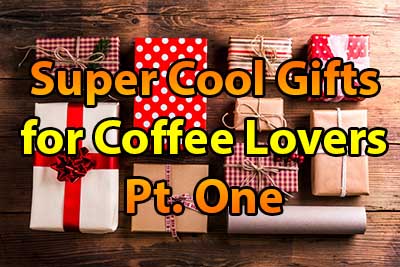 Gift Ideas For Coffee Lovers
Gift Ideas For Coffee Lovers: If you know a family member or a friend that is a huge coffee lover and you're looking for a cool gift to give them, you might want to consider giving them a coffee related gift that will more than likely be well received. There are plenty of gifts to choose from for those coffee lovers in your life. In this post, we've put together a list of just a few of the super cool gift ideas for coffee lovers in our life.



---
Gift Ideas For Coffee Lovers
---
Coffee Lovers Gift Idea #1
World's Biggest Coffee Cup
Okay, this might be the ideal gag gift, but no doubt it would be a truly fun one to give to a coffee fanatic you might know. The world's largest coffee cup by Accoutrement has made this coffee cup large enough to hold up to 20 cups of coffee at one time. Whether it's really the biggest coffee cup on record, it definitely is one of the biggest we've ever seen. There's no doubt that whoever you might give it to that's a coffee nut, will enjoy the humor in this one. You can Click Here to find out the price or order info for the worlds largest coffee mug.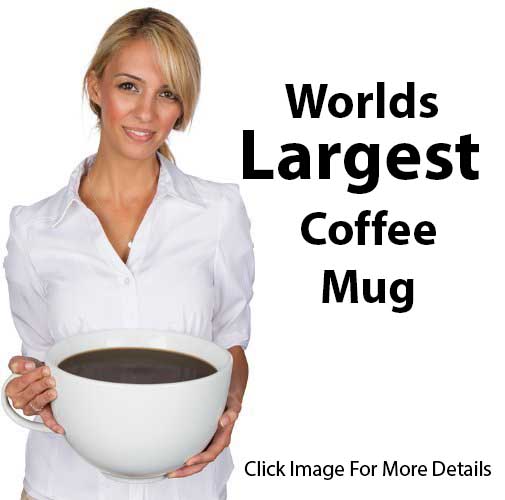 ---
---
Coffee Lovers Gift Idea #2
Cookie Monster Mug
This is an adorable coffee mug that is going to bring out the nostalgic side in your favorite coffee lover. It's also a great pairing for cookies and coffee because it actually has space where you can even hold cookies in where the mouth of the Cookie Monster is. These cute little coffee mugs are hand painted and hand glazed, lead-free and food safe. They are also microwave and dishwasher safe. Just an adorable gift to give someone who loves both cookies and coffee. Click Here for price and order information.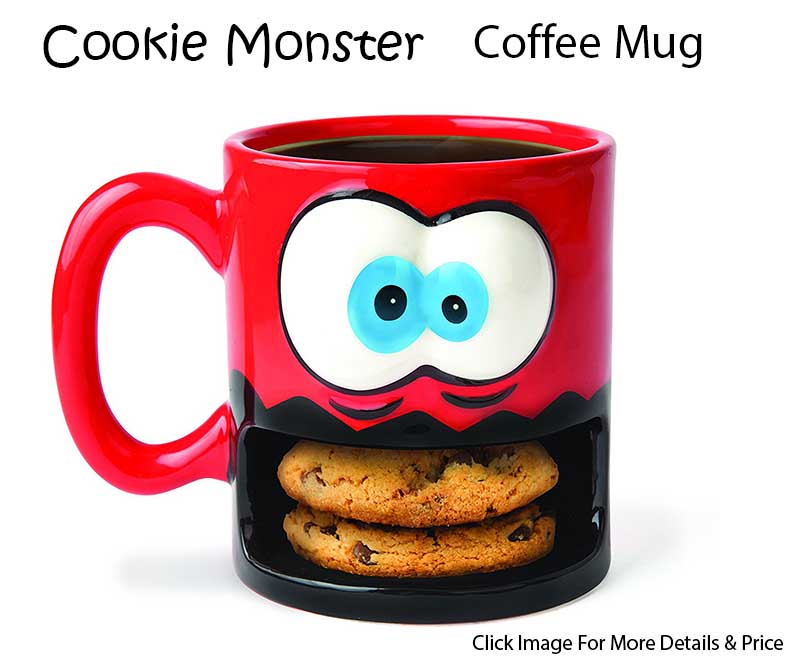 Cookie Monster Coffee Mug Price
---
Coffee Lovers Gift Idea #3
Maple Bacon Coffee
Both maple and bacon flavors are found in this coffee and anyone who loves coffee, maple syrup and bacon are going to love this great tasting coffee. Goes great with a pancake breakfast or just a wonderful tasting morning cup of coffee on its own. With this coffee, you can enjoy the great taste of maple and bacon without all the calories. You can order the Maple Bacon Coffee from Amazon right now, CLICK HERE.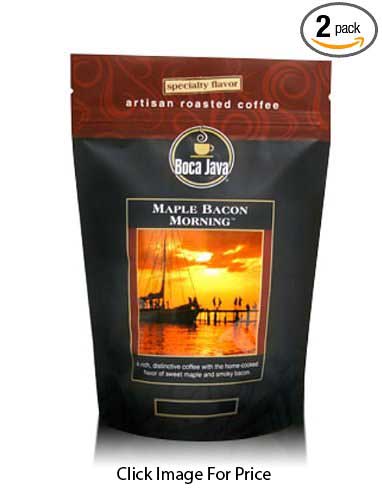 ---
Coffee Lovers Gift Idea #4
Breathable Caffeine (AeroShot)
You read that right, breathable caffeine. Now, this is for the true coffee addict who needs a caffeine boost but there's no coffee to be found. So, if they can't find coffee or an energy drink all they have to do is take a puff on this little device to get their caffeine fix. Each AeroShot delivers a blend of 100 mg of caffeine and B vitamins. To order breathable caffeine shots CLICK HERE.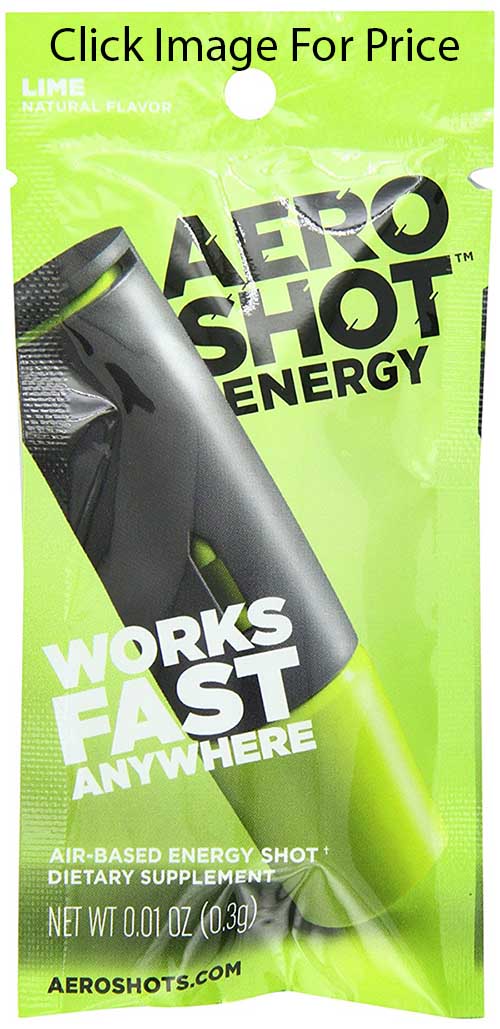 ---
---
Coffee Lovers Gift Idea #5
LugCup Travel Drink Cup Holder
Know someone who is a coffee lover and would like to enjoy coffee anywhere they are, even riding a bike? Well, problem solved. Here's an ingenious little gift you can give them. It's a device that lets you put a cup holder on anything, including a bike. This device can be put on luggage, strollers, wheelchairs, walkers and even on some exercise equipment. Now coffee lovers don't have to worry about ever spilling their coffee again or worry about finding a spot to put their coffee. Click Here to order this amazing coffee lover gift from Amazon.com.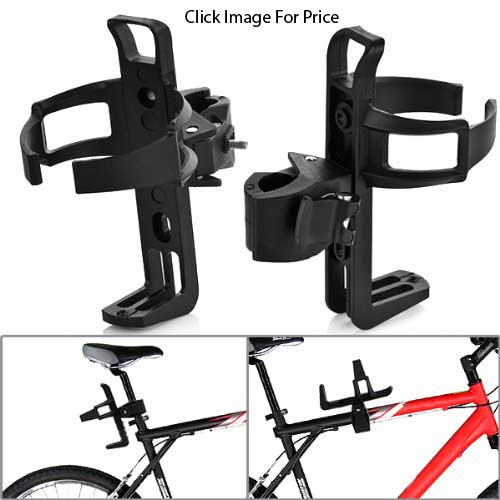 ---
Coffee Lovers Gift Idea #6
The Coffee Deck
This is the ideal gift for those coffee lovers that also love to play cards. It's a standard deck of playing cards with a twist. On each card, you'll find bits of coffee trivia that should be interesting to any coffee drinker and you'll also find a number of great tasting coffee recipes like lattes, mochas, cappuccinos and more.


---
Coffee Lovers Gift Idea #7
Handmade French Press Cozy
While your favorite coffee lover is enjoying their first fresh cup of coffee from their French press, the rest of their coffee needs to be kept warm. So, what better way to do that than with a handmade woven cozy? These little cozies come in a variety of different designs so you're sure to find one that will best suit the person you want to give it to. CLICK HERE to order Handmade French Press Cozy from Amazon.com and have it delivered to you today.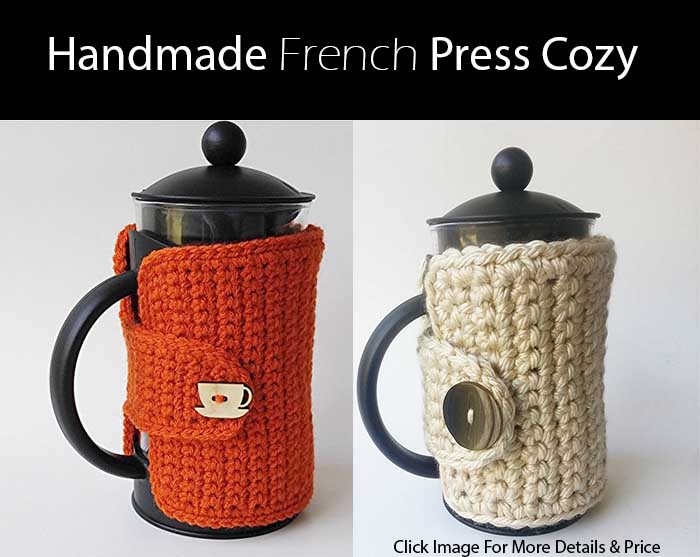 ---
Coffee Lovers Gift Idea #8
Petes Coffee Espresso Sampler
If you're looking for a gift for someone that loves espresso, this could be the ideal gift to give them. This espresso sampler includes a pound of Major Dickason's Blend ( a very full-bodied, rich, smooth and complex espresso), Garuda Blend (a full-bodied espresso with a nutty and earthy flavor), and Espresso Forte (has a stout body and a thick creamy consistency with a tangy core).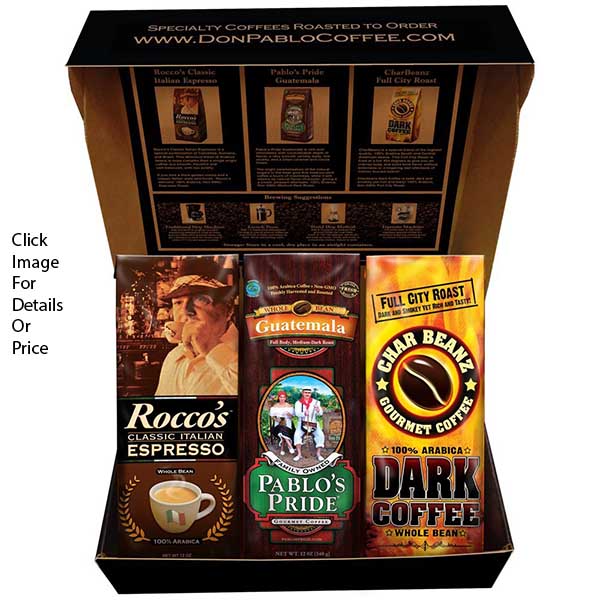 ---
Coffee Lovers Gift Idea #9
Coffee Bean Roaster
If the coffee lover in your life has always wanted to roast their own coffee beans then this is the gift for them. This little machine will allow them to buy green coffee beans and roast them until they reach just the right color. This will give a new meaning to freshly roasted coffee. It will give them complete control over creating their own perfect coffee starting right from the roasting process all the way to brewing. This roaster also has a built-in grinder. CLICK HERE to get the exclusive price and order the Behmor 1600 Plus Coffee Roaster.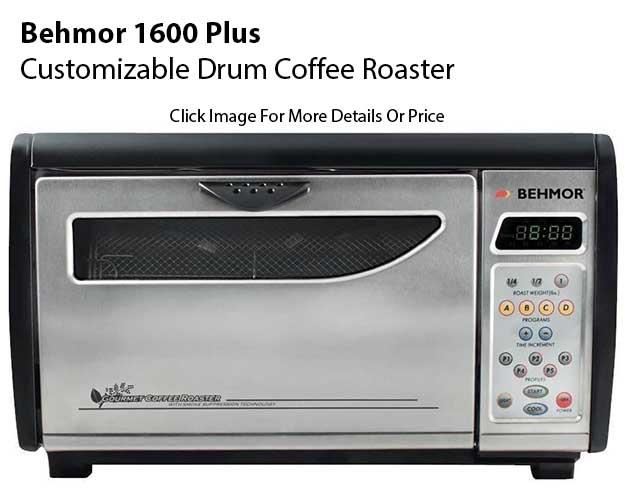 There are so many different gifts out on the market today that we've decided to break this up into two separate posts so make sure that you continue reading in part two of our gift ideas for coffee lovers. This marks the end of Super Cool Gift Ideas For Coffee Lovers Pt. One, Keep coming back to Espresso Gurus for more great coffee ideas, recipes, news, reviews and much more.
---

WHAT TO READ NEXT:
The Perfect Gift for the Wine Lover in Your Life
How to Make a Facial and Body Scrub With Coffee Grounds
4 Awesome Gift Ideas For The Holidays You Never Thought Of
Cook Breakfast With Just One Appliance
Unique Coffee Gadgets That You Must Have
Save Time in the Kitchen With These Great Kitchen Gadgets
What Every Kitchen Needs: Cute Little Kitchen Gadgets
---
Please follow and like us: