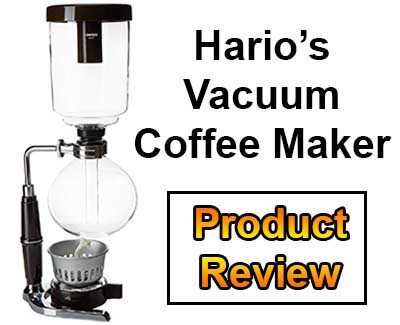 2018 – Vacuum Coffee Maker Review
Hario's Vacuum Coffee Maker Review: If you are looking for a coffee maker that not only makes great tasting vacuum brewed coffee but also looks great in your kitchen, you may want to take a closer look at the Hario vacuum coffee maker. This is not only a machine that makes great coffee but it's fun to use and just a great decorator piece to add to your kitchen décor. Read through Espresso Gurus expert review of Hario's syphon coffee maker to find out if this is the vacpot you want to invest your money in. If you want to check out the latest price on one before you dive into our review you can CLICK HERE, Otherwise you can continue below.



---
Hario Vacuum Coffee Maker Review
---

Customer Testimonials Click Here
Great for Any Coffee Enthusiast
Whether you are buying this for your own use or as a gift for someone who is a coffee enthusiast, the Hario vacuum coffee maker is not going to disappoint. Anyone who is really into coffee from the point of brewing to the final product the Hario vacuum coffee maker will keep you satisfied.
The Hario vacuum coffee maker is one that lets the coffee lover have a total coffee experience from the boiling of the water to the extraction process and then finally to the serving of great tasting coffee that is smooth and full-bodied. The total experience that the Hario vacuum coffee maker gives you is honestly like a science lesson in the art of brewing coffee.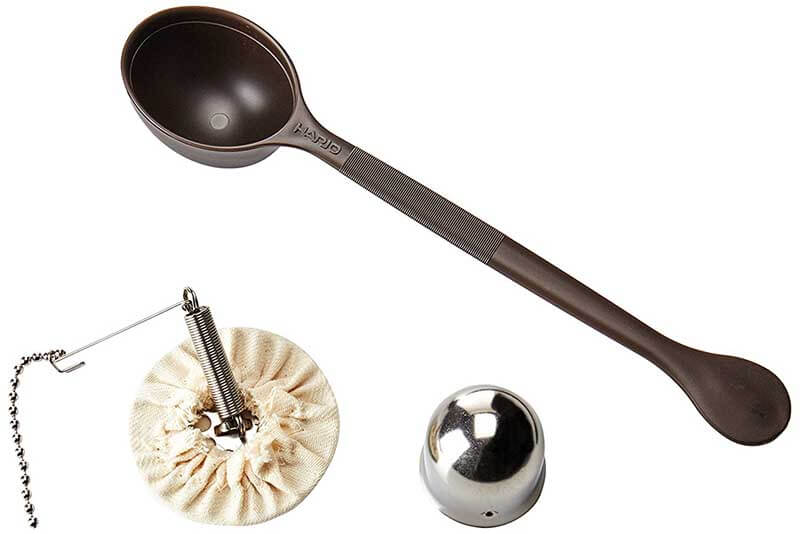 Reusable Filter
The Hario vacuum coffee maker comes with a great filter that you can reuse over and over again. This is a good thing because not only does this save you money in the long-run but it also is quite easy to use and to clean. After you've finished brewing your coffee you can easily remove the filter, rinse it off and it's ready to use for the next brewing cycle. This is a popular feature of many users that comes with this Hario vacuum coffee maker.
The Hario vacuum coffee maker also comes with a standard cloth filter so you can choose to use that instead of the metal reusable filter. This way you have a choice of which filter you prefer since there may be subtle differences in the taste of the coffee made with the different filters. On top of the two filters that come with it, you can even choose to buy paper filters and use those instead of the other two options. This makes the Hario vacuum coffee maker quite versatile.
Brews Excellent Coffee
As soon as you use the Hario vacuum coffee maker you'll quickly discover why so many people seem to be in love with the Hario vacuum coffee maker. This coffee maker will never let you down when it comes to flavor because it is known to consistently brew excellent tasting coffee each time you use it. Another thing that has been noted about the Hario vacuum coffee maker is that it brews extremely hot coffee so you never have to worry about serving up lukewarm coffee like you might find with other similar machines.
Great Design
If you are a stickler for looks when it comes to the décor in your home, especially your kitchen then you won't be disappointed with the Hario vacuum coffee maker. The design is one that is classy and scientific at the same time. In fact, some users feel like all they're missing when brewing coffee with the Hario vacuum coffee maker is a lab coat and safety goggles. If anything, it will definitely get a lot of people talking about it when they first see it.
Easy and Fun to Use
The Hario vacuum coffee maker is one that is extremely easy to use and everyone can easily learn how to use it in a snap. On top of being very easy to use, it's simply fun. It's a coffee maker that allows you to be totally involved in the total processing of your favorite coffee from putting in the coffee, the water and then watching the coffee being created right in front of your own eyes.
---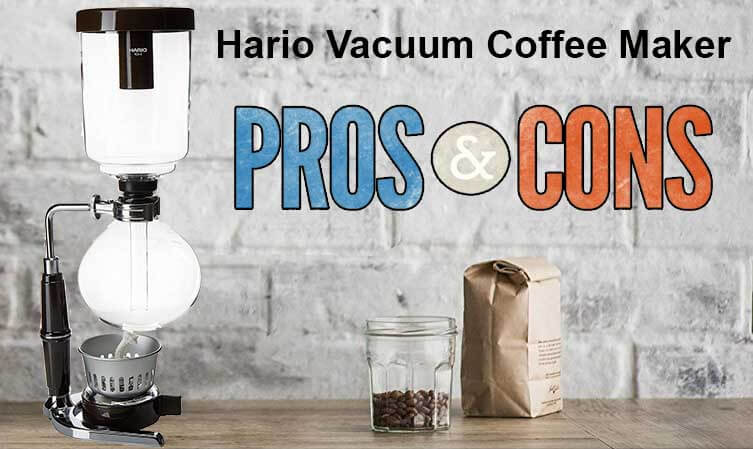 Vacuum Coffee Maker Pros & Cons
Customer Ratings & Reviews Click Here
Vacuum Coffee Maker Pros
Easy to use
Fun to use
Makes great tasting coffee consistently
Choice of different coffee filters to use in brewing
Great design
Vacuum Coffee Maker Cons
Claims to make 5 cups but that's small espresso cup sizes so makes three regular mug sizes
---
Where To Buy & Get The Best Deal?
If your wondering where you buy the Hario Vacuum Coffee Maker from and get the best deal then worry not. Espresso Gurus has you covered. Take advantage of our exclusive price link below and get the best vacuum coffee maker delivered to your home today.



---
What To Read Next?
Espresso Equipment:
Coffee Equipment:
Coffee Grinder Equipment:
Commercial Use Coffee & Espresso Equipment:
---
Ref: Syphon Coffee Maker