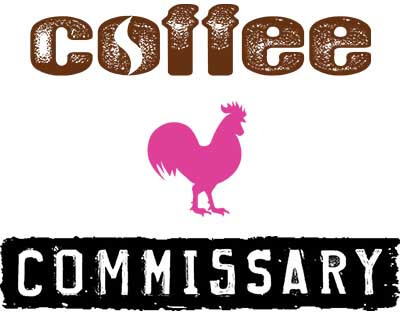 Want the perfect cup of coffee? Coffee Commissary is the place you should visit! 
The Coffee Commissary lives by its slogan "…in pursuit of the perfect cup". Their coffee is made from coffee beans that come from Portland, Oregon's Coava Coffee Roasters and Seattle, Washington's Victrola Coffee Roasters. They are known for churning out espresso beverages with their Group La Marzocco Strada machine. This machine ensures that all of their signature drinks will be amazing.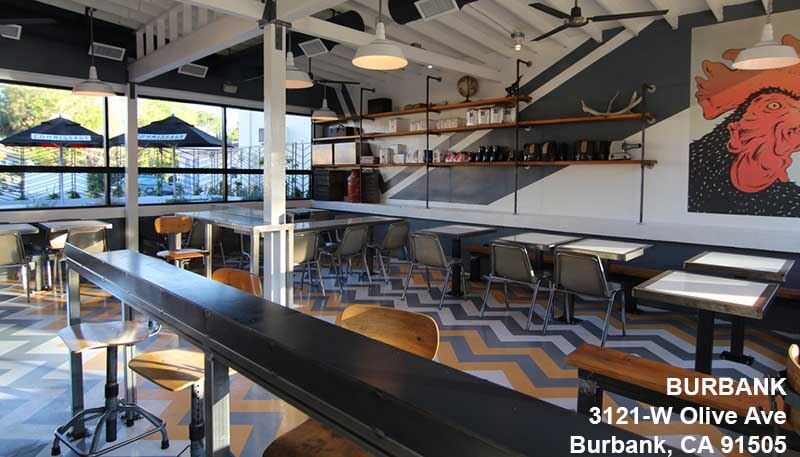 Locations
They have four different locations in California listed below:
Burbank
Culver City
Hollywood
West Hollywood
More Than Coffee
The Coffee Commissary serves up a lot more than just great tasting coffee beverages but also a variety of different foods that you can sit down and enjoy alone or with some friends at two of their locations. There's no doubt you can find something fresh to enjoy off their menus.
Their Burbank and Culver City locations offer some great tasting food and freshly made bakery goods.



Burbank Location
While visiting their location in Burbank, you can enjoy some great tasting food from their breakfast and lunch menu. At breakfast you can enjoy avocado toast, smoked salmon toast, a variety of egg dishes and even breakfast burritos. At lunch you can enjoy sandwiches, wraps, rice bowls or salads. They also offer weekend brunches that are served till 5:00 pm.
Culver City Location
Along with great tasting coffee, the Culver City location offers up fresh made donuts, pies, cakes, muffins, and croissants.
All Locations
All locations you visit, you'll find that the employees there are friendly and they know what they are doing when it comes to serving you some great tasting coffee beverages. Some of the different handcrafted beverages you can enjoy there include:
Espresso shots
Americanos
Macchiatos
Gibraltars
Cappuccinos
Lattes
Mochas
Chai tea
Cubanos
Cold Brew
House Vanilla Lattes
Premium Cold Brew
Traditional and Nothing Fancy
If you are looking for a coffee shop that is on the traditional side when it comes to modern coffee shops then the Coffee Commissary is a nice place to stop by, enjoy a coffee while reading a book or working on your laptop. Their coffee shops are generally quaint, small, and offer quite rest spots for those wanting to sit down and relax. It's also a nice place to meet up with friends or to even have a casual business meeting.
The atmosphere at their coffee shops help to make for a place of relaxation and contemplation. The atmosphere is one that's laid back and allows for their customers to leave the outside world behind them and just slow down, relax, sip on great tasting coffee and nibble on some of their freshly made foods.
Roasters They Use
The two key roasters that they use for their great tasting coffees other than Coava and Victrola also include Madcap, Chromatic Coffee Co., and Temple Coffee Roasters. All of these coffee roasters give the Coffee Commissary all the right blends of coffee beans that help them provide their customers with high quality coffees and espressos.
More Info
If you want to find out more such as exact locations and the price of their beverages and foods, you can visit their website
---
What To Read Next?
Espresso Equipment:
Coffee Equipment:
Coffee Grinder Equipment:
Commercial Use Coffee & Espresso Equipment: