A one stop shop for everything related to coffee equipment and products to ideas and news.
---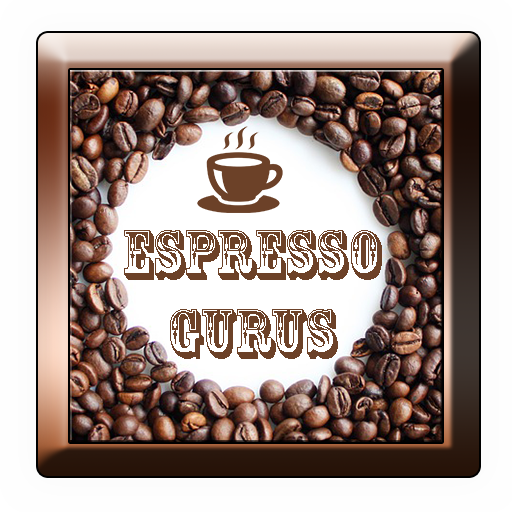 Hi there, my name is Jason Holms.
I'm the coffeeholic behind Espresso Gurus. To me nothing beats the aroma of a freshly brewed coffee. I've been a coffee junkie since the age of 16. I've visited some of the best coffee houses in the world and tried every coffee bean I could get my hands on. I have literally traveled the world in search of the best coffee. I am very emotional and passionate about coffee and I'm guessing so are you.
What's the best French Press, or espresso machine, or even drip coffee maker? Every cup of coffee is slightly different because of the way it's made. I am on a mission to find coffee makers that make the absolute best cup of coffee, are feature-rich and won't cost you a bundle.
I provide in-depth reviews of coffee makers – some I own, some I have just tried – so that you always have the opportunity to enjoy the perfect cup of coffee every morning.
There are always some models that leak or simply don't provide the value that they advertise. I want to help you avoid those machines, and invest in a great one. I don't just stop at coffee makers either. I also provide reviews of coffee grinders and espresso machines, so that you have the freshest, most delicious coffee options available to you.
Brewing coffee is an art, and my goal is to perfect it over time. I'm always trying new grinds, espresso machines and coffee pots to try and extract every last bit of flavor out of my coffee beans. I'm here to educate you on my findings – both good and bad – so we can both enjoy coffee that isn't made by a barista.
I would suggest you to sit back with your cup of warm coffee and enjoy while going through my blog.
---
At Espresso Gurus you will find the following
You will also find reviews of the latest and best coffee and espresso grinders, Blenders, and interesting coffee news.
Do you have questions, concerns or suggestions then shoot us a email and we will get back to you within 24 hrs.
Contact: yasar.pervaiz@yahoo.com (General Inquiry)
---
Affiliate Disclosure: 
Espressogurus.com is a participant in the Amazon Services LLC Associates Program, an affiliate advertising program designed to provide a means for sites to earn advertising fees by advertising and linking http://espressogurus.com to Amazon properties.
Our website is supported by advertisements from different companies. To name a few Google ads and Amazon are the two most used advertisements. If you do decide to purchase anything through one of our links in the website we receive a small commission. This revenue helps us to keep the site going and provide our users with informative articles.
Important Note: The information, ideas, and reviews are strictly the opinions of Espressogurus.com. Espressogurus.com does not take any responsibility for any kind of harm, damage or loss caused by the information given on this website. If you decide to use any information on espressogurus.com to make a purchase or for any matter at all espressogurus.com will not be responsible. If you do have any problems with your purchases through the links given on this website you can contact the actual seller of the item.