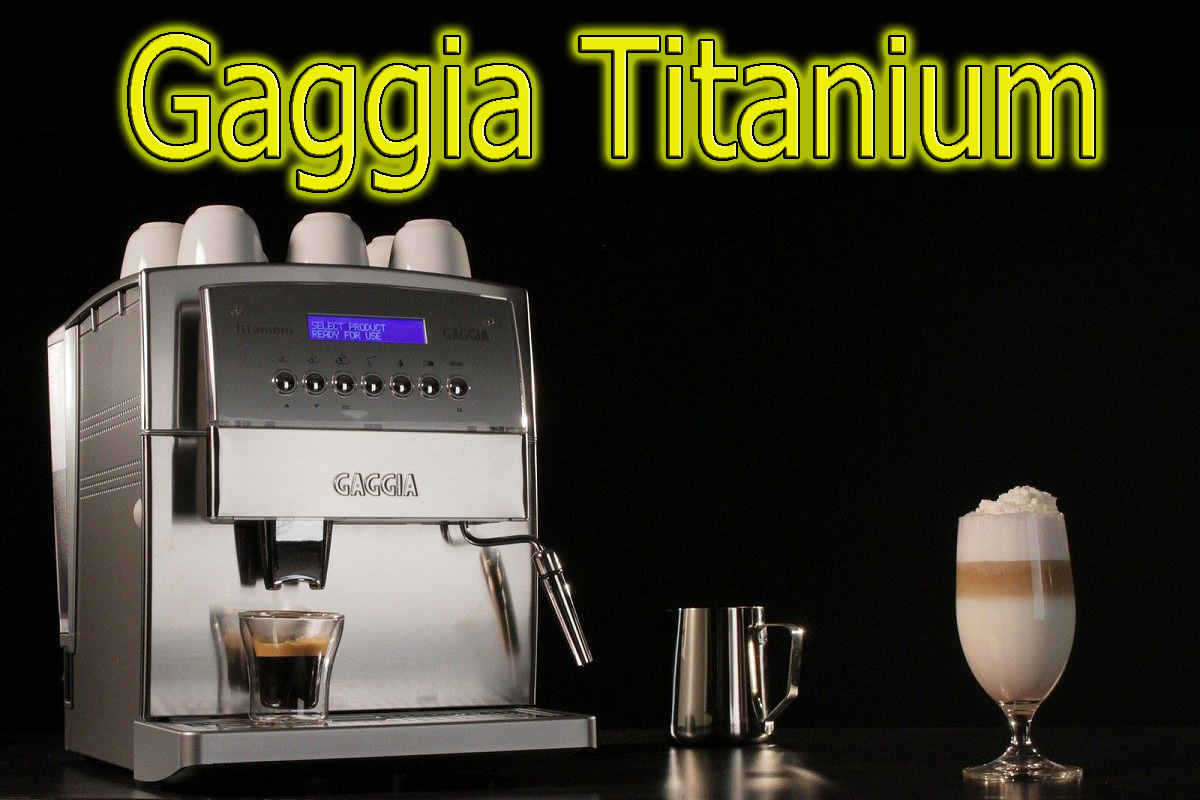 Gaggia 90500 Titanium Super Automatic Espresso Machine (Click For Latest Price)
Gaggia 90500 Titanium Super Automatic Espresso Machine
The Gaggia is a super automatic espresso machine that has a stainless steel lined brewing boiler as well as an additional steaming boiler and comes with a 15 bar pump. It has a really nice sized water reservoir that holds up to 60 ounces of water and has it's own built-n burr grinder so there is no need to have to go out and buy a separate grinder for your coffee. The grinder itself has 18 different adjustable grind settings.
Super Fast Steaming Wand!
The frothing wand on this Gaggia super automatic espresso machine produces steam for the froth extremely fast so there is no wait time at all which is always nice when you are wanting that cup of espresso or other hot beverage in a hurry.
Gaggia 90500 Titanium Combines Technology With Contemporary Design
This Gaggia espresso machine is one that combines it's top notch technology with it's contemporary design and it's solid steel construction, giving it a nice modern look and creating the ultimate espresso/coffee center. It has a nice looking cobalt blue LCD and has seven different push buttons that help to operate the many different features that are all built into this super automatic espresso machine. You will find that the Gaggia espresso machine has five different temperature settings, has an on and off timer with it's clock, three different coffee volume settings, pre-infusion and a nice pre-grinding feature that is all programmable by using the LCD. It also has a convenient top rack that will hold up to four of your espresso cups for storage and the bottom drain tray can hold two espresso cups when brewing.




Gaggia Titanium Comes With Two Boilers
The Gaggia espresso machine also comes with two boilers in order to cut down on the wait time between the brewing process and steaming or otherwise known as the Rapid Steam system. The stainless steel lined brewing boiler offers added durability and ensures that the machine will continue to produce delicious tasting espresso for years to come.
Added Features: Automatic Frother, Stainless Steel Turbo Frother, Bypass Doser, Adjustable Coffee Strength & Grind Settings
Some other features you can enjoy with this Gaggia espresso machine are the automatic frothing attachment, it's stainless steel turbo frother, a bypass doser, adjustable coffee strength as well as grind setting. You will love how easy it is to froth and stem milk because of it's automatic frothing attachment that draws out your milk from an external container, froths it and then will pour it right into your cup. Also, you will like the fact that you don't have to grind up your own beans you can use the bypass doser that allows you to add your own personal favorite pre-ground coffee to make a delicious cup of espresso, latte or other hot coffee beverage.
Gaggia 90500 Titanium has the ability to create steaming coffeehouse style drinks to help make you look like a professional barista in your own home. It's the ideal espresso machine for anyone who doesn't want to learn how to use an espresso machine that is not automatic. It's perfect for the person who has never used an espresso machine before but still wants to have professional style espresso in the comfort of their own home.
Gaggia Titanium Is Programmable
You can program the Gaggia espresso machine to do just about anything you want with just a push of a button here and there and with no other effort on your part it will produce for you some of the best tasting espresso around as well as other delicious tasting hot beverages. This is a great product for someone who simply doesn't have time to mess around with the more complicated espresso machines.
Gaggia Titanium: A Barista In A Machine
So, if you are looking for an espresso machine that will instantly turn you into a seasoned barista, then you enjoy the Gaggia that will help you produce great tasting espresso, hot chocolate, cappuccinos, lattes, coffee lungo as well as just a regular cup of coffee with no frills. Not only is this a machine that takes all the guess work out of making great tasting hot beverages it is one that will continue to produce for you time and time again without fail.

Gaggia 90500 Titanium Super Automatic Espresso Machine (Click For Latest Price)
 See what other Gaggia customers have to say.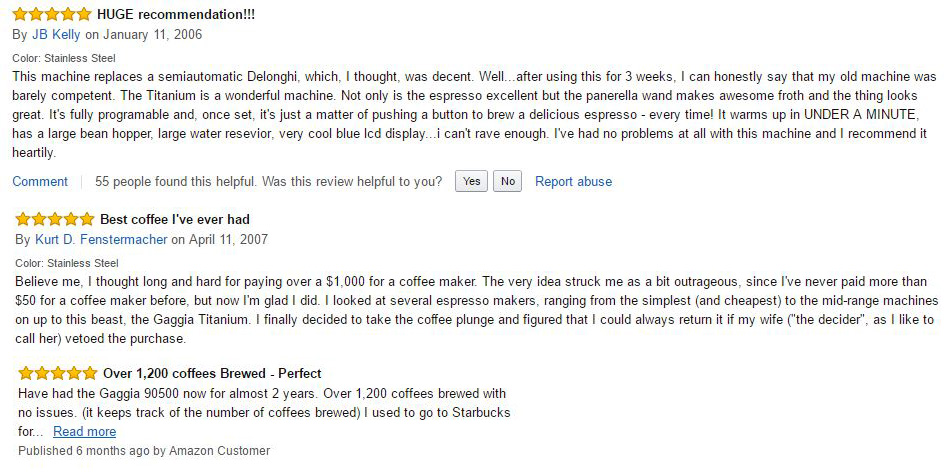 Gaggia 90500 Titanium Intro Video

Gaggia 90500 Titanium Super Automatic Espresso Machine (Click For Latest Price)
Want to search for other options? Why not use the Amazon Search Tool below.