Dash Chef Series Digital Blender Get More Details Click Here
Full Review: Dash Chef Series Digital Blender
If you are a really serious cook in your home kitchen or if you are a professional chef you know just how important it is to have just the right blender to get whatever job done that you need to get done. This is where the Dash Chef Series Digital Blender comes in. This digital blender is one that comes with a lot of amazing features that include a nice and easy to use digital point and click interface that already has six preset functions like rinse, soup, smoothie, puree, crush and frozen. It gives you the ability to program in any function that you need to make all of your specialty recipes as well. A really nice feature is the rinse setting because it makes this digital blender so easy to clean. It also has a self storage for the power cord so that when it's not in use the cord cannot be seen. You will also like the nice sized jug that can hold up to 8.5 cups.
Dash Chef digital blender will help you create your favorite creamy and velvety soups, delicious and fresh smoothies, wonderful tasting dips, homemade ice cream and so much more. This digital blender also comes with a great cookbook and you can also gain access to their database that includes thousands of different recipes free of charge when you buy this digital blender.
Available in 4 Beautiful Colors: Dash Chef Series Digital Blender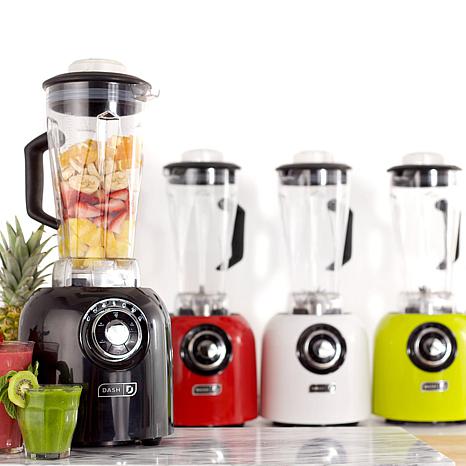 Dash Chef Series Digital Blender Get More Details Click Here
The Dash Chef digital blender is extremely sleek and modern in its design and will make any counter top look good and with its sleek design it doesn't take up all that much room in your kitchen area either which is a nice feature in itself, especially if you find that you have limited space in your kitchen. You will also enjoy its extremely sharp six point stainless steel blades that can help you blend, chop, dice, grind, juice and more and with great ease. You will find that you can also make such things as homemade hummus, flour, nut butter, cheese sauces, sorbets and a ton of other things that might require the use of more than one kitchen appliance. This digital blender helps you cut down on the need to use multiple appliances to get one recipe done.
Dash Chef Digital Interface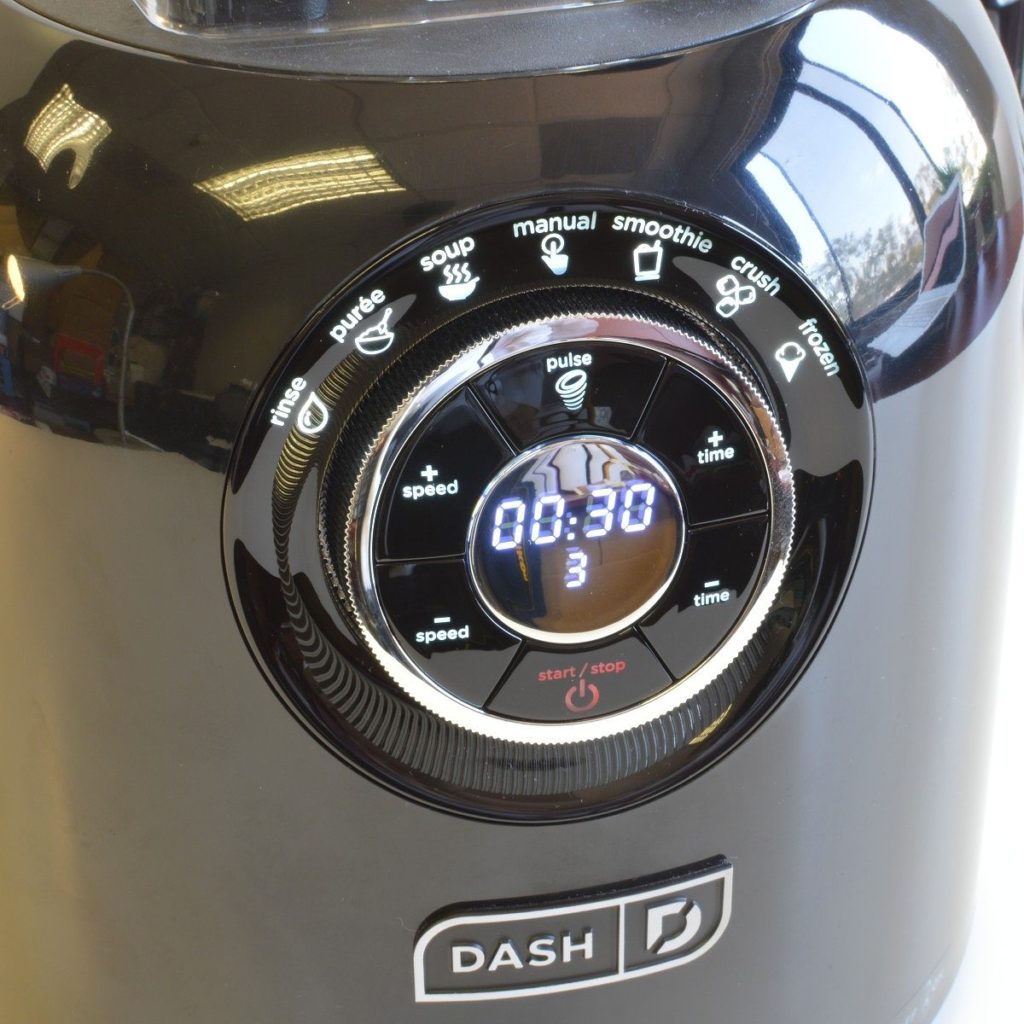 Dash Chef Series Digital Blender Get More Details Click Here
Remember that Dash Chef is actually a professional digital blender that has 1400 watts of power so it can not only be used in a private home but is an ideal blender for the professional chef in a professional setting. The Dash Chef digital blender is extremely easy to use and powerful and blends with speed and accuracy and will cut down your time in the kitchen. Chopping especially is a breeze with this blender, where it might take several minutes for an ordinary blender to chop up vegetable for example, this digital blender can get the job done in less than a minute. That's what you call speed.
Dash Chef Digital Blender Features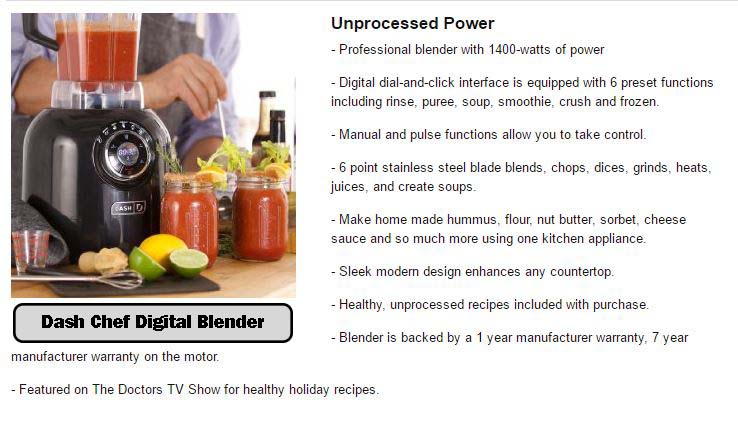 Dash Chef Series Digital Blender Get More Details Click Here
All blenders are relatively loud, anyone knows that if they own one. However, the Dash Chef Series digital blender is far less noisy than most others, yes, it's still making noise but just not as loud as what you are use to so this can be an added feature that many users might like as well. An interesting thing about this well made blender is that the jug that comes with it can actually fit on a Vitamix blender and work well, however, the jug for the Vitamix won't fit on this blender because it actually has a lock out measure on it that protects it from being damaged by putting the wrong jug on it. Interesting feature. One more thing you should like about this blender is that you aren't just stuck with one color, they also come in a choice of colors.
If you are looking for a professional grade digital blender that is good looking, priced lower than other models, is powerful, easy to use, doesn't take up much room on your kitchen counter, you may want to stop shopping around and consider purchasing this Dash Chef Series Digital Blender.
Dash Chef Digital Blender: Customer Review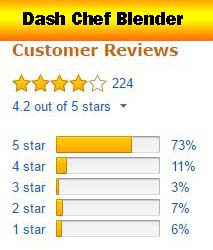 Dash Chef Series Digital Blender Get More Details Click Here
Dash Chef Digital Blender: How To Video
Dash Chef Series Digital Blender (Order One Today: On Sale Now)