Vitamix CIA Professional Series, Platinum (Click For Latest Price)
---
Vitamix CIA Professional Series
The Vitamix CIA Blender is a blender from their Professional series of blenders and is not only good for professional use by professional chefs but can be ideal for the home chef as a counter top blender. If you are looking for a blender that you can trust and rely on the Vitamix blender is one that many professional chefs actually train on before they go off and become independent chefs. It has an incredibly powerful motor and a variable speed control making this blender incredibly easy to use even for the home chef because it allows you to process a variety of different textures and ingredients required for many different specialty recipes.
Commercial Grade Motor: High Speed & Quality!
Order Your Vitamix CIA Professional Series Blender Today (Click For Latest Price)
You will like that this Vitamix blender has a commercial grade, super powerful, two peak horsepower motor that can propel the blades up to 240mph in order to blend even the most tough ingredients. It has the ability to chop, blend, cream, churn, heat, grind and many more options just on one single machine. With this blender you can probably get rid of a lot of other appliances you may have needed in the past to help you prepare some of your favorite beverages and foods. You can create delicious smoothies and shakes, fruit juices, hot and cold soups, frozen deserts, veggie combinations, you name it you can pretty much achieve it with this Vitamix blender.
Easy To Clean – Vitamix CIA Pro Series
Another feature that makes this blender so exceptional is that it is extremely easy and quick to clean up when you are done because it has its own self-cleaning option. All you have to do is put in a little bit of warm water, a drop of dish soap and just turn the machine on the high speed for a short 30 seconds and your Vitamix blender is ready to go for the next time you need to use it. Nothing could be simpler than that.
2 Recipe Books Included (Over 300 Recipes)
This blender also comes with two of its own cookbooks that offer up over 300 different restaurant quality recipes that even includes some recipes that are actually contributed by well known professional chefs which in turn helps you become a top notch chef in your own kitchen. The other recipes that are included are a collection that were developed in 41 different teaching kitchens as well as the bakeshops at the Culinary Institute of America. When you serve up these delicious recipes to your family and friends they will think you are the greatest chef in the world and who needs to go out to a restaurant when they have you to cook for them.
Tamper Included – Vitamix CIA
Vitamix CIA blender also comes with a nice tamper that will help you process really thick mixtures that might include things like peanut butter and the creation of different frozen desserts like homemade ice cream. This tamper makes it a lot easier and quicker to process these kinds of foods cutting down on the time it takes to make them, freeing you up to do other things quicker.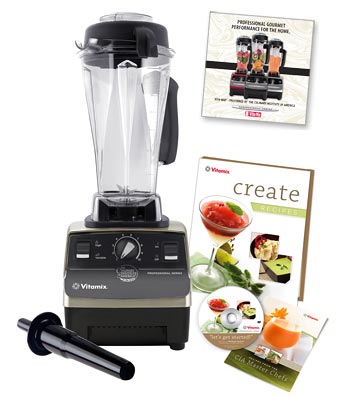 Vitamix Pro Blender – Starter Pack
This great Vitamix blender also comes with a Getting Started DVD that features Chef Michael Symon and he walks you through using this blender step by step and goes through all the different techniques and recipes included in this Getting Started DVD. This DVD helps users new to Vitamix blenders the opportunity to learn quickly and easily how to use it properly to create the best recipes around.
64 Ounce Container & Compact Dimensions
The Vitamix is just 13.4 inches in height so it fits well on most kitchen counter tops, has a 64 ounce container that has a nicely soft grip on the handle making it ergonomically comfortable and has laser cut, stainless steel hammermill and cutting blades for consistent blending each and every time. There is also a nice spill proof lid that is vented that has a plug in order to safely add ingredients while the blender is still running so no need to turn off the blender each time you add something.




Vitamix Pro Series – 7 Year Warranty
Finally, a blend that comes with an incredible seven year warranty. Couldn't ask for much more from any blender.
The Verdict: "Vitamix CIA Pro Series Is A Must Have For Any Kitchen." – Espresso Gurus

Order Your Vitamix CIA Professional Series Blender Today (Click For Latest Price)
Still not convinced that Vitamix CIA Blender is the best choice. Have a look at what others have to say  about it.
Vitamix CIA Ratings & Reviews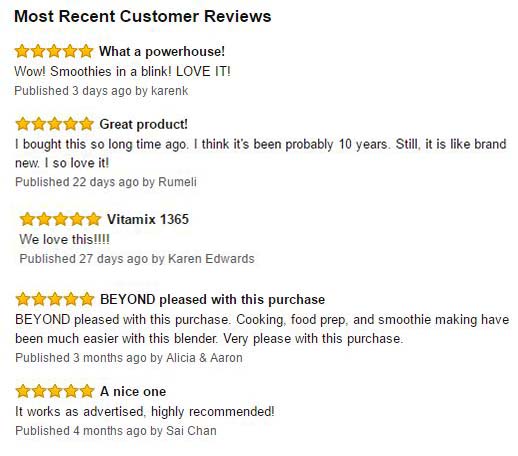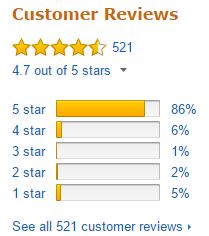 Vitamix CIA Blender Complete Un-boxing Video

Order Your Vitamix CIA Professional Series Blender Today (Click For Latest Price)
Still looking for others options? Not to worry if, Vitamix CIA Pro Series just does not hit the spot. Use the Amazon search tool below to order something that does and have it delivered the same day.