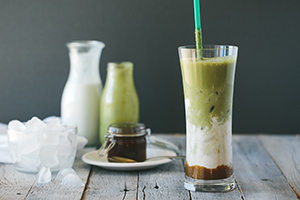 Iced Matcha Almond Milk Latte
DIY: Iced Matcha Almond Milk Latte
Summer can get colorless for most coffee aficionados but not if one can muster up a great summer coffee like an Iced Matcha Almond Milk Latte at home. Especially when one is making iced espresso with some almond milk. Most working people are busy for long hours and there is always a need for a boost at mid-day to get work going. But this drink is not just for working people as others can also admire the taste of this iced matcha almond milk latte. Also most coffees may fizzle out in energy for most drinkers and leaving sugar craving for the rest of the day. Hopefully this coffee would solve that problem.
---
Iced Matcha Almond Milk Latte Instructions
Matcha is powered green tea that you can find in most food stores. It very concentrated and taste is a little bit grassy which suggest that it's not for everybody but it has so many anti-oxidants which gives the extra energy boost.
Ingredients:
Makes 1 serving
1 teaspoon matcha
1/2 cup water, just slightly warmed
1/4-1/2 cup almond milk
1 teaspoon (or more) maple syrup (grade b), or honey (optional)
Ice, lots of it
---
How To Make It
Iced Matcha Almond Milk Latte
Iced Matcha Almond Milk Latte is more similar to coffee than it is to tea. After taking 1 tea spoon of matcha power, mix it with a half cup of warm water. It's better to get an electronic mixer so that it helps in blending and whisking. The water is not super-hot otherwise it will completely melt the ice and since we want an iced latte. Once properly mixed, pour a quarter cup of almond milk in it. If you are worried about the taste of matcha then half cup of almond milk is also fine. Now blend it more which will cool down the mixture. To counter some bitterness of matcha you can add some sweetness in the form of 1 teaspoon of maple syrup(grade b) or some raw honey according to individual's preferences. Now the mixture is ready and you can pour it in a mug of ice cubes for it cool down. Now get a glass and a straw and pour your drink in it.


Iced Matcha Almond Milk Latte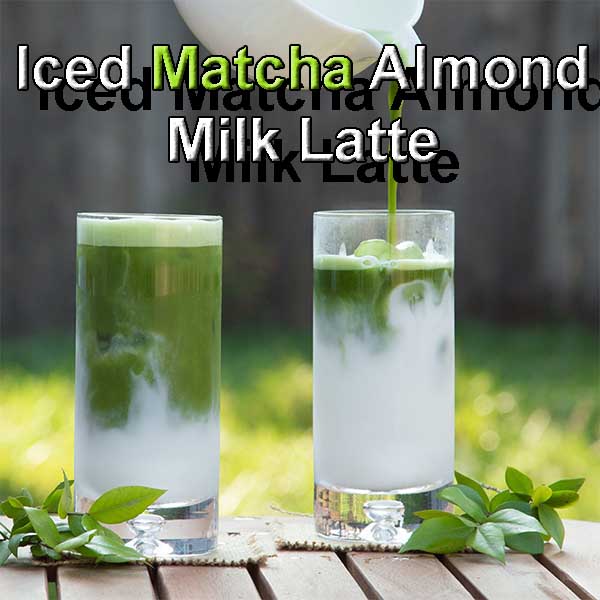 Iced Matcha Almond Milk Latte:
Hopefully after drinking it, you will notice the surge in energy level and difference from conventional coffee drinks not just for one day but other days as well. Also you can store the drink in your fridge and use it for the rest of week which is another advantage over conventional coffee.
If your like us and always love a good recipe video instead of images & instructions then we have you covered. Watch this very easy to follow video of Iced Matcha Almond Milk Latte recipe.
DIY: Iced Matcha Almond Milk Latte – Video
---
WHAT TO READ NEXT: 
How To Make A Caramel Frappuccino At Home
How To Make Green Tea Frappuccino At Home
How To Make French Hot Chocolate At Home
Easy To Make | Simple Coffee Cake Recipe
4 Iced Coffee Cocktails For Adults Only!
Best Espresso Machines Under 500 Dollars
Best Coffee Machines Ranked 2017
Best Coffee Shops In USA Ranked 2017
---
---