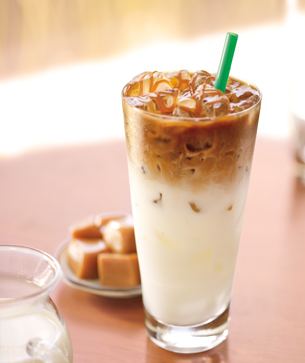 How To Make Iced Caramel Macchiato At Home
If you love Iced Caramel Macchiato, then keep reading to find out how to make this popular summer drink at home.
With summers getting hotter each year and one can feel it even more when working long hours and moving constantly from one place to another, one solution is to get a nice summer iced drink which could really cool things down. Although you could drop by Starbucks to get iced caramel macchiato for $5 but doing so regularly could be a burden on your wallet. One way to solve that problem is to make your own iced caramel macchiato summer drink with ease. Iced caramel macchiato is a very simple and easy drink to make at home or even at workplace and is also considered a thirst quencher. It's a great drink especially for caramel and vanilla lovers. Fun fact about macchiato is that it comes from an Italian word meaning "marked" or "stained" which according to traditional coffee jargon refers to an espresso shot marked with some foam on top. The word macchiato is pronounced "mah-kee-YAH-toe".
The Upside Down Of Iced Caramel Macchiato
Upside Down Iced Caramel Macchiato: The Iced Caramel Macchiato is made upside down meaning the milk part is at the bottom. Now some people would prefer it warm especially when waking up in winters but it is recommended to try it iced during summer for better taste.
---
DIY: Iced Caramel Macchiato
Ingredients:

Iced Caramel Macchiato

For 1 serving
1 tablespoon and 1 teaspoon vanilla syrup (20ml)
1 cup ice cubes, large
1 cup milk, cold (240ml)
2 shots espresso (or 80ml strongly brewed coffee)
1 tablespoon and 1 teaspoon caramel sauce (20ml)
Instructions: Iced Caramel Macchiato
First you need to add 1 tablespoon and 1 teaspoon of vanilla syrup in a serving cup. Then add one cup of large ice cubes to the limit and then pour in 240ml of cold milk. After that slowly pour 2 shots of espresso or 80ml strongly brewed coffee on the ice. Quality of espresso shots really matter in making iced caramel macchiato therefore it is imperative that high quality beans are used and converted into not too coarse or thin coffee grounds. Otherwise that would rob the espresso of its optimum level. Finally you will need to drizzle 1 tablespoon and 1 teaspoon of caramel sauce of 20ml in volume. Voila! What you have is a delicious iced caramel macchiato ready to lift your senses.
Iced Caramel Macchiato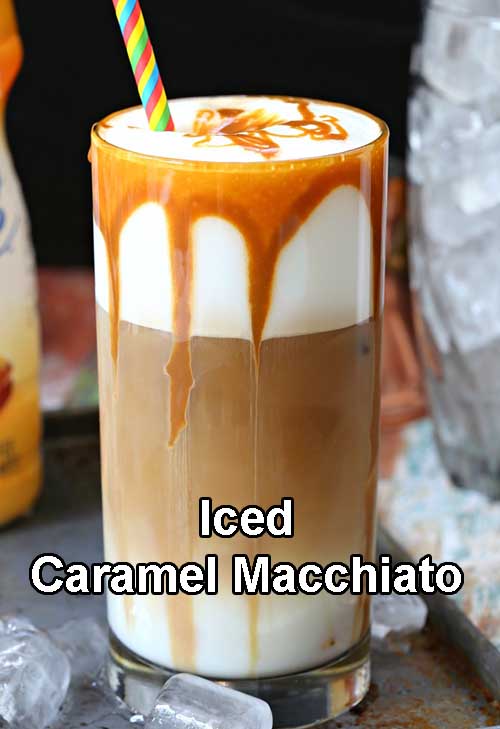 Iced Caramel Macchiato: Tips & Tricks
Important thing to consider if your iced caramel macchiato is not sweet enough then don't add extra caramel but rather add extra vanilla. Most caramel lovers would appreciate this drink with thick vanilla base on it. Essentially its got this smooth and sweet caramel taste making it a really nice drink.
How to make Iced Caramel Macchiato At Home – Video

---
WHAT TO READ NEXT:
Best Espresso Machines Under 100 Dollars
Best Espresso Machines Under 300 Dollars
Best Coffee Shops In USA Ranked 2017
How To Make Green Tea Frappuccino At Home
4 Iced Coffee Cocktails For Adults Only!
Easy DIY: Recipe for Cold Brew Coffee
How To Make A Caramel Frappuccino At Home
---
---