The Best Coffee Shop in Iowa Revealed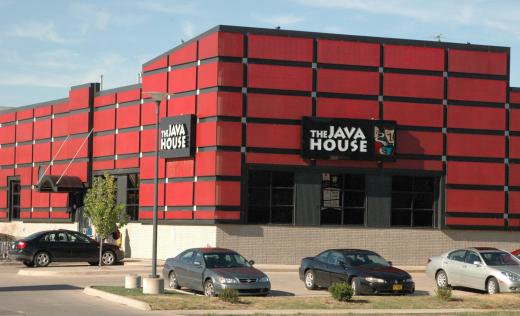 Review: Iowa's Best Coffee
Inspiration, relaxation, experience and conversation are the tools of trade for Java house which is considered the best coffee house of Iowa. The founder of Java house developed a passion for coffee and an ambience for it in 1990. Coffee houses can be so relaxing and social at the same time that if provided with great coffee would provide mutual benefits like nothing else. This concept was put to use in 1994 when the first but not the last Java house came into existence. It took lots of cobweb removal, wood re-gluing and reupholstering to create the Java House atmosphere that guests know today.

Banned Coffee | The World's Strongest Coffee | Super Strong Caffeine Content 1 lb ground | Our Best Medium Dark Roast | 1 lb (16 oz)
There are not one but many delicious coffees at java house. Delicious flavors from pour over coffee include ST. Louis Blues costing $2.5 for 16 oz. which is their lightest house roast and also a breakfast blend that will charm both the novice and connoisseur. It is the combination of scents of mountain blackberries, acorn and pinecones and a great drink to fill in a thermos and take it in a fishing trip or while reading at the lake. Another is the American Gothic costing $2.5 for 16 oz. and is the robust earthiness of classic French roast with a pleasant, smooth finish. It can be served black or with hot milk with added support of crusty bread and jam for a classic continental breakfast. Next up, we have the Giant of the Earth costing $2.5 for 16 oz. which is a rich, full bodied, dark roasted Italian blend with a sweet and subtle tang. This coffee is recommended while holding deep conversations or business meeting. It is a great dessert accent with the help of heavy cream and raw sugar. Other fabulous hot beverages include hot chocolate, organic masala chai with iced option, espresso chai, hot apple cider and many more.
Let's not forget the bakery items at Java house that accentuates the pleasure of drinking coffee. Sometimes drinking coffee alone is not the great fun but when added with cinnamon roll, muffin or scone, each can prove to a perfect companion to a cup of coffee or a latte. The bakery items are most definitely baked fresh and people at Java a restarting to bake from scratch so that Java has more control over the quality of each step.
When great coffee and food combines with great entertainment then surely you are going to be on top of the coffee food chain. In this regard, Java is known to find ways to entertain their customers and staff by holding events including art, music and other stuff as well.
Please follow and like us: