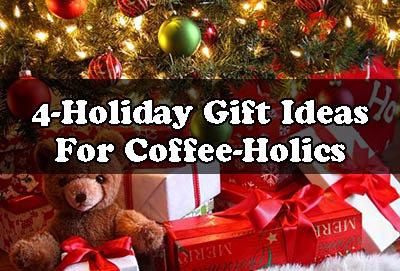 4 Holiday Gift Ideas
For: Coffee-Holics
If you know someone that is a coffee lover and they have a special event coming up like a birthday, wedding anniversary or the holidays, you probably are trying to figure out what to get them. Well, if they are a true coffee lover then they'll love anything really cool that's related to their love for coffee. So, to make it easier on you, here are a few gift ideas that you might find ideal for that coffee lover in your life.
---
Turkish Coffee Grinder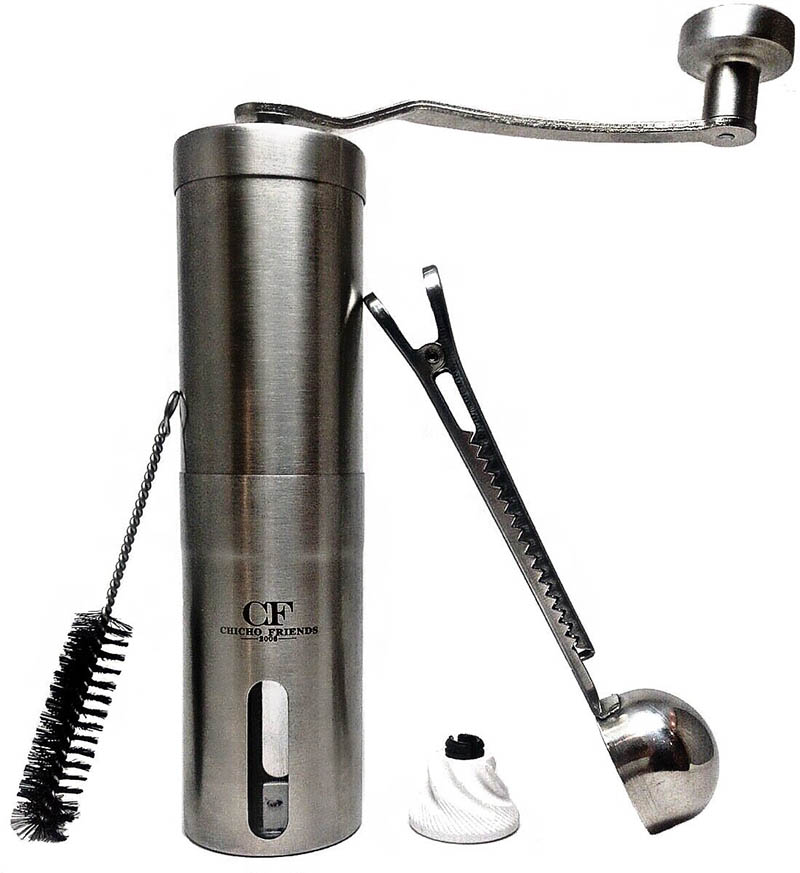 Manual Turkish Coffee Grinder (Under $25) Click For Details
Turkish Coffee Grinder
Even if the coffee lover in your life doesn't even drink Turkish coffee they will still really appreciate the beauty of a Turkish Coffee Grinder. The steel burrs are adjustable and they let the you grind the coffee to whatever coarseness you might want. You don't have to use it just for Turkish coffee. You can grind the coffee beans for other kinds of brew methods and you can even grind it fine enough for some espresso too. Turkish coffee grinders are made of a good looking heavy brass and they have a handle that is detachable and will fold up for really quick and easy storage. Small Turkish coffee grinders are small and compact so they can be taken with you when you travel and always be able to have fresh ground coffee no matter where you go.
---
"Growers Cup" Single Serve Coffee Packets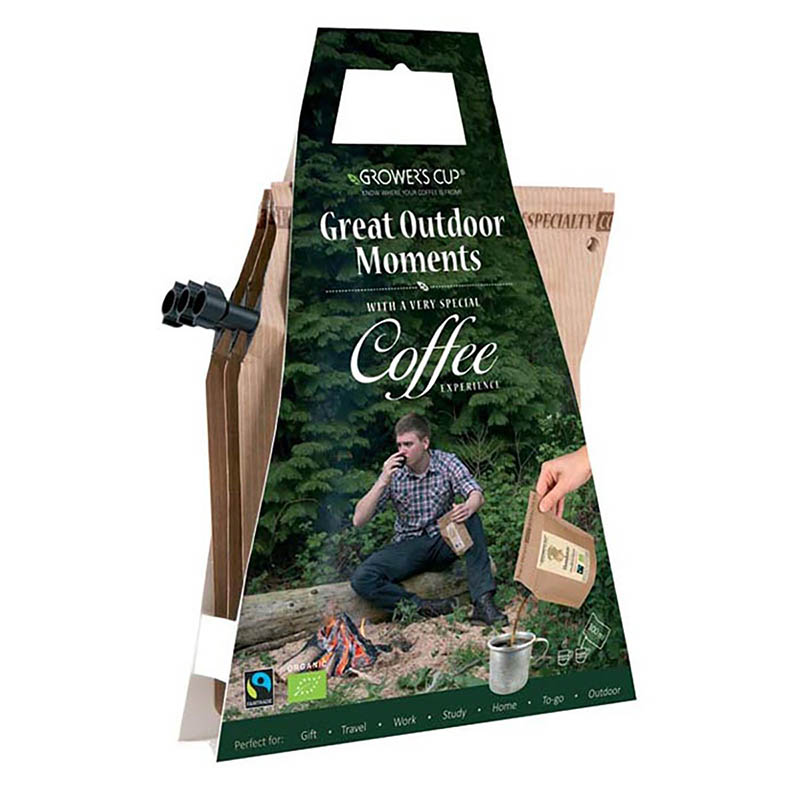 Grower's Cup Coffee 2-Cup Assorted 3Pk (Click For Price Or To Order)
"Grower's Cup" Coffee Packets
These are individual throw away coffee packets of French press coffee that is ideal for any coffee lover who also loves to hike, mountain climb, camp or just travel and don't want to be without their coffee no matter where they might be. Each one of the packets by "Growers Cup" has been designed to brew and pour right from the packet about three cups of delicious French press coffee. This is a great way to take your coffee anywhere.
---
"Dunkin' Donuts" Mocha Mint Ground Coffee
Dunkin Donut Coffee
Not many people don't like the mix of mocha and mint so this makes a great stocking stuffer for the holidays! You can buy this snowman decorated bag of ground coffee for around $10 for 11 ounces. You can find this yummy tasting coffee at places such as CVS, Target, Rite-Aid and Walgreens just to name a few. You might even want to pick a bag or two for yourself. If you don't feel like getting out in the cold then simply use the link above and have it delivered to your door steps.
---
Bodum Young Press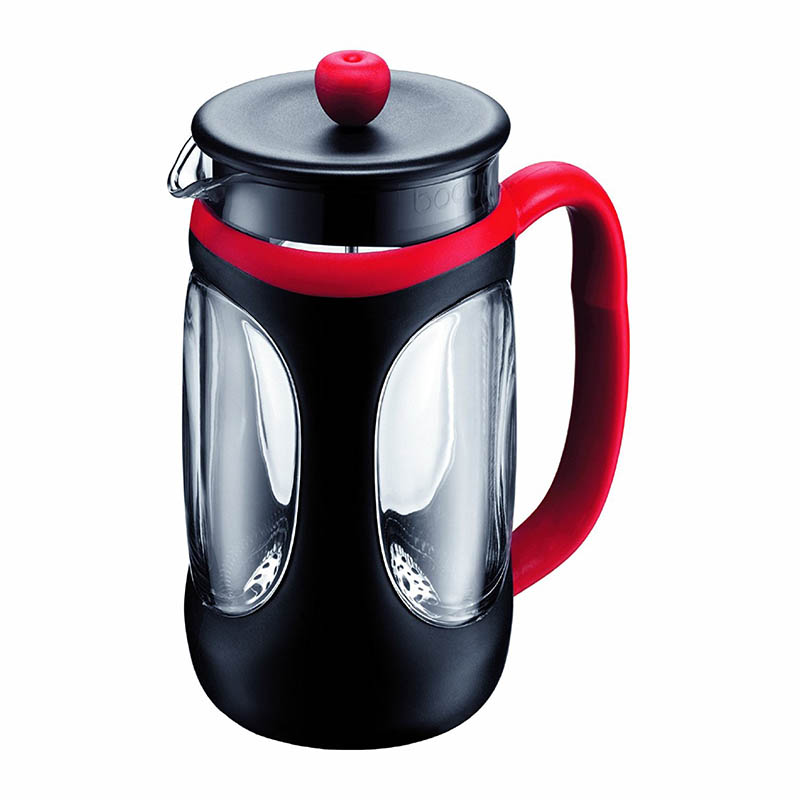 Bodum Young Press Shock Resistant French Press Coffee Maker, 1.0-Liter, 34-Ounce, Red/Black (Click To Order – Under $20)
Bodum Young Press
This is a great little French press that for some coffee drinkers has become a true classic. This French press is very efficient working and it offers up a really tasty cup of brewed coffee that some end up preferring over their traditional brewed coffee. It is very streamline that wraps the glass container with a nice looking protective shell with a window that lets you see the brew process going on.
These are just a few ideas that you might want to consider for that favorite coffee lover in your life. If you have awesome gift ideas for the holiday season we would love to hear about them. List them below in the comment section and we just might include them in our next gift list.




---
Read Next:
The Original Donut Shop, Keurig K-Cups Product Review
San Francisco Bay OneCup, Fog Chaser, 80 Single Serve Coffees Product Review
Kona French Press Product Review
Keurig K-Cups Coffee Variety Samplers Pack Product Review
Yeti Rambler Tumbler Stainless Steel, 30 oz Product Review