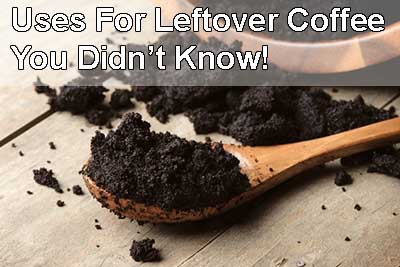 Leftover Coffee Recipes
We don't always drink all of that coffee each day that we brew it and usually the next day we dump that leftover coffee. But, when you stop and think about it, that's really like throwing money right down the drain since coffee isn't cheap these days. So instead of throwing out that leftover coffee, why not make some good use of it?
If you want to save money and be creative with that leftover coffee, you can use your leftover coffee for great tasting food everyone will enjoy. The wonderful thing about coffee, it's the type of ingredient that you can use in both savory and sweet recipes. You can make anything from spicy tasty sauces to cakes and rich ice creams. Here are just a couple of those recipes for using leftover coffee.
---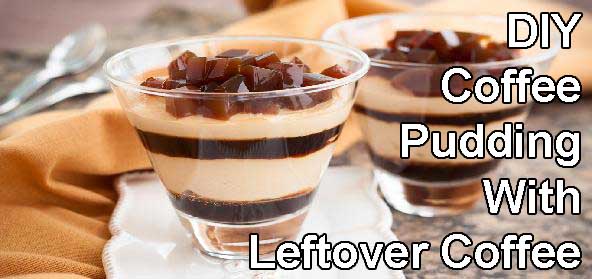 Coffee Pudding
This is a great dessert for entertaining and you can make it the day before a party.
Ingredients:
1 ½ cups of heavy cream
½ cup of strong leftover coffee
2 tablespoons of cornstarch
¼ teaspoon of salt
¼ cup of brown sugar
Directions:
Combine cream and leftover coffee in a medium pot and bring it to a simmer over medium heat.
Combine in a small bowl the salt, brown sugar, and cornstarch getting rid of all the lumps.
After the cream and leftover coffee has simmered add all the dry ingredients and whisk them together and then boil very gently for a minute. Once that is done pour the pudding through a strainer to get rid of any of the clumps there might be. Pour pudding into dessert bowls, cover with plastic wrap and refrigerate for at least three hours.
---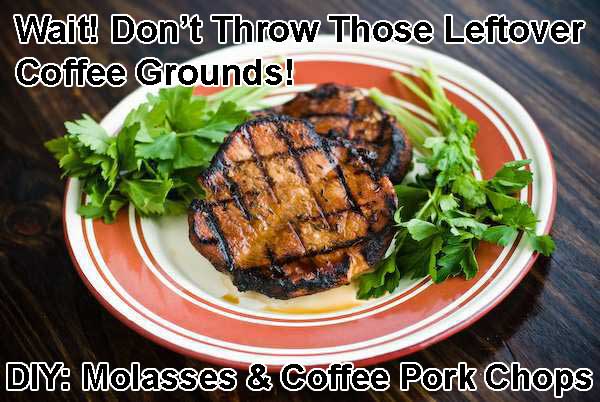 Molasses and Coffee Pork Chops
Ingredients:
1 cup of strong leftover coffee
6 ounces of molasses
2 tablespoons of apple cider vinegar
1 tablespoon of dijon mustard
2 cloves of minced garlic
Sea salt and ground pepper
½ teaspoon of ground ginger
6 sprigs of fresh thyme
4 8 ounce bone in pork chops
Directions:
Mix together the leftover coffee, vinegar, mustard, molasses, garlic, 1 teaspoon salt, ½ teaspoon pepper, ginger, thyme and the chops using a 1 gallon zip lock bag, seal and shake to coat the chops.
Preheat your grill to a medium-high. Take the pork chops from the bag and then put the sauce in a saucepan and bring to a boil and cook for about 12 to 15 minutes. Make sure to remove the thyme when done.
Grill the chops for about 4 minutes on each side and then serve with the leftover coffee glaze.


---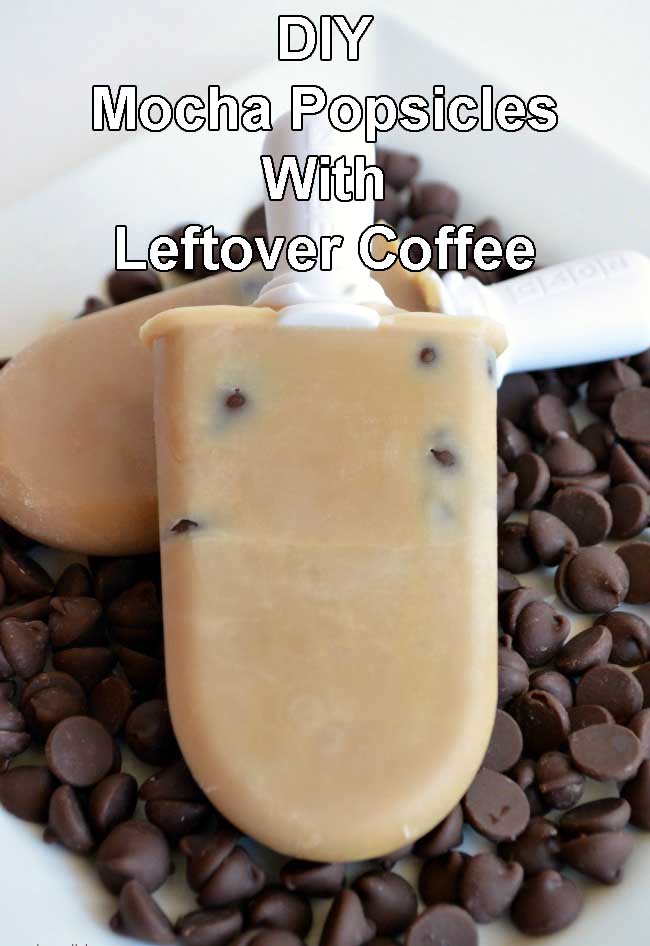 Mocha Popsicle's
Here's a great treat that you make with leftover coffee and Popsicle molds.
Ingredients:
2 cups of leftover coffee
2/3 cup of sweetened condensed milk
1 ½ tablespoons of cocoa powder
Directions:
Mix the leftover coffee with the condensed milk and then add the cocoa powder and mix well. Test it by tasting it and if you need to add more milk and/or cocoa. When satisfied with how it tastes pour the mixture into your Popsicle molds and freeze for about eight hours or until it's solid.
Enjoy these great recipes with your family and friends!


---
WHAT TO READ NEXT:
KONA French Press Coffee Tea & Espresso Maker Review
Best American Coffee Shops Ranked For Every State
Best Coffee Makers Ranked | Buying Guide
Best Espresso Machines Under $100 Ranked
Best Coffee Shop In California Ranked
Home & Commercial Blender Reviews
Top Home & Office Coffee Grinder Reviews
Cold Brew Coffee Recipe: Boozy Biscotti Iced Coffee
Secrets to a Successful Cafe Shop