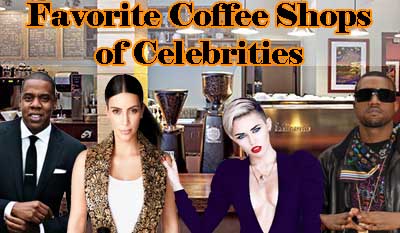 Coffee Shops Celebrities Go To
Have you ever wondered where your favorite celebrity goes to get their caffeine fix? What coffee shops do they frequent to get that delicious brown brew? More than likely it may have crossed your mind after all as a nation, we truly have a fascination with the coffee culture and that fascination has really grown in the past few years.
Dreaming of Seeing Your Favorite Star at a Coffee Shop?
Well, it's not surprising that the coffee shops that are in cities that are filled with celebrities are going to be where you'll find them. So if you live, say in Los Angeles or New York you might have the chance of spotting someone famous. You might have a shot at seeing some famous folk in coffee shops in Nashville and Washington D.C. So, dreaming of seeing someone famous sipping on a cup of java, you may have to move to the cities where stars tend to congregate.
---
Stars and Their Favorite Coffee Shops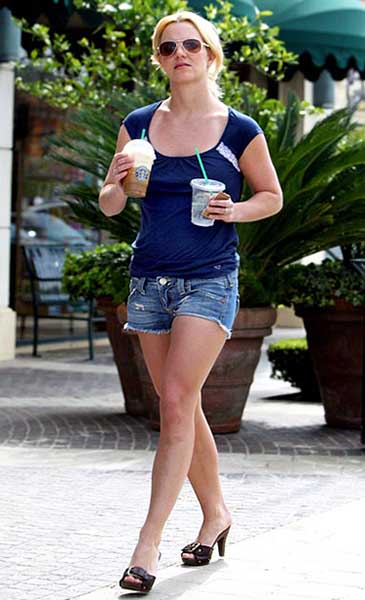 Britney Spears – If you're looking for this powerhouse singer then check out Starbucks because this is one of her favorite coffee shops she loves to frequent. She will stop at whatever Starbucks is closest to her location at the time. So, what is her favorite choice to drink? Starbucks strawberry frappuccino.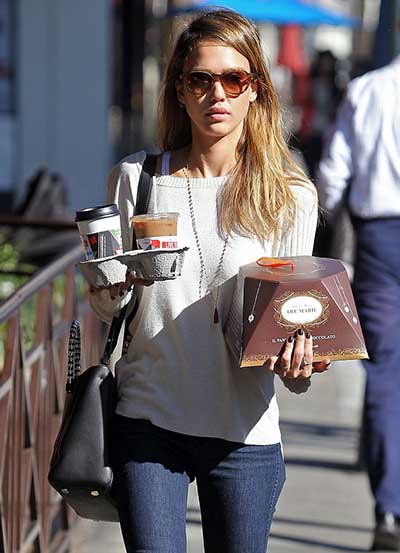 Jessica Alba – One of the most popular Los Angeles-based coffee shops for the stars would be the Urth Caffe and happens to be Jessica Alba's all-time favorite. They have four locations in the LA area:
West Hollywood
Downtown
Beverly Hills
Santa Monica
Jessica along with many other stars prefer the original West Hollywood location. It's also where the HBO show called Entourage is often filmed at.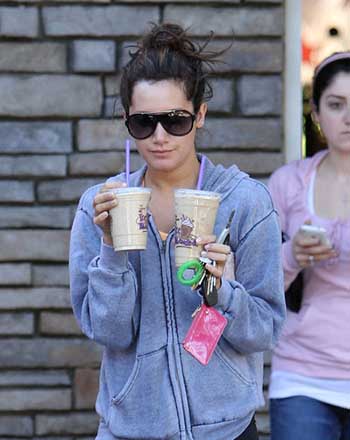 Ashley Tisdale – Ashley prefers another LA-based coffee shop called Coffee Bean & Tea Leaf. This is another one of those coffee shops that attract a good amount of celebrities. Their Los Feliz location is most often visited by Ashley because of the more discreet location.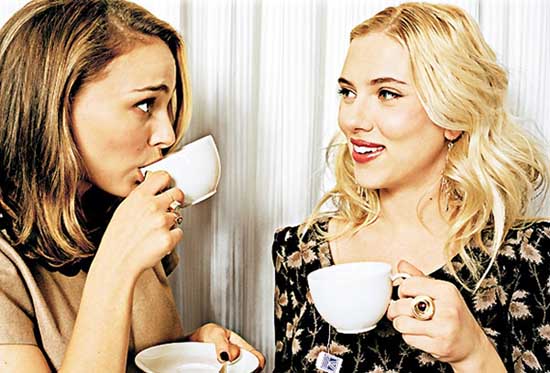 Scarlett Johansson – One of her favorite coffee shops that she frequents Intelligentsia Coffee and Tea. She loves this coffee shop because of it's "hipster" setting.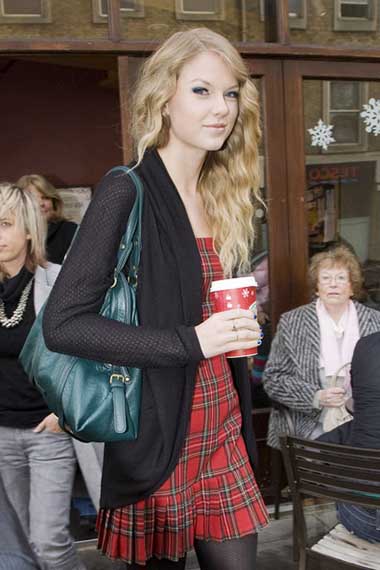 Taylor Swift– If you live near Nashville, you may want to check out one of its coffee shops called The Frothy Monkey Coffeehouse where you might be able to run into Taylor Swift. Whenever she's in town she often visits this particular coffee shop. She loves the high-quality coffee that is roasted right on location. She also likes to visit two other coffee shops in the Nashville area called Creama and Fido Coffee.
Chris Robinson – Loves to hang out in the East Village in New York and one of his favorite coffee shops there is called Ninth Street Espresso. Chris and many others believe it's one of the best places in New York to get great tasting coffee and espresso. Chris loves the place because of its low-key vibe with even a request that all cell phone usage be kept minimal.
Keep Your Eyes Open
So, the next time you're sitting in one of your favorite coffee shops, keep your eyes open because you never know who might walk in and sit right behind you.


---
WHAT TO READ NEXT:
Best Espresso Machines Under $100
5 Unusual Ways to Use Coffee Beans and Grounds
The Most Expensive Frappuccino's & Iced Coffees In USA | Ranked
How to Lose Weight With Coffee?
---