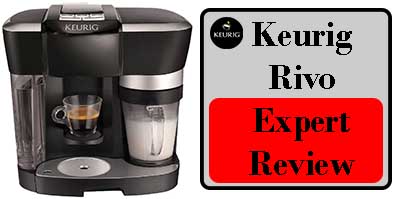 Keurig Rivo Review
Tired of paying those high prices for great tasting cappuccinos and lattes? Tired of waiting in those long lines at your local coffee house? Well, if that sounds like you, why not stop and consider taking a look at the Keurig Rivo Cappuccino and Latte System. This is a coffee brewing system that will let you create your own delicious tasting cappuccinos and lattes in your own home.



---
Keurig Rivo Cappuccino & Latte System Review
---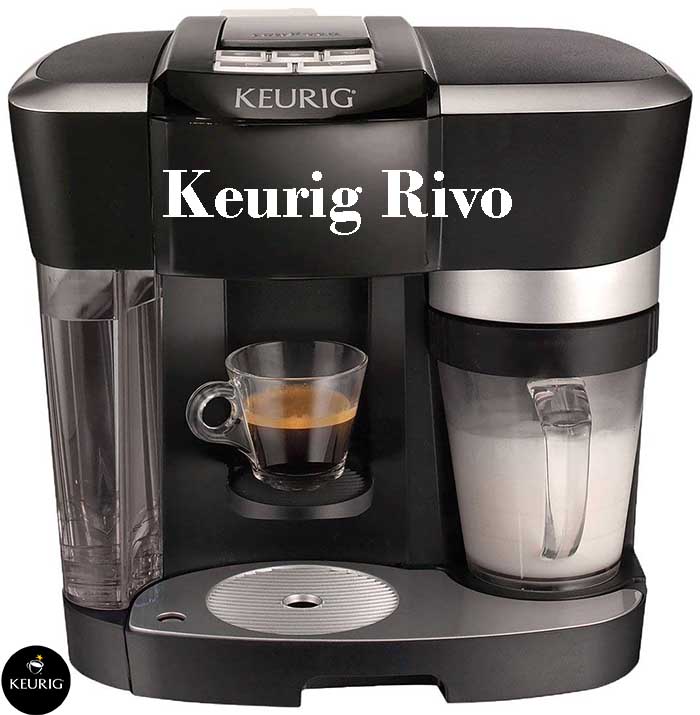 Quick to Set Up and Easy to Use
You don't have to be a professional barista in order to figure out how to use the Keurig Rivo Cappuccino and Latte System. It is designed so that you can quickly set it up and it's ready to go right out of the box. They also make it extremely easy to use and there's no guesswork at all in learning how to make lattes or cappuccinos along with a variety of other great tasting coffee beverages.
Keurig Rivo | Three Frothing Modes
You'll really like the fact that with this Keurig Rivo Cappuccino and Latte System you are offered three different frothing modes that include cappuccino, cold froth, and latte froth. Another thing that's great about the milk frother is that you can brew a fine cup of espresso on one side of the Keurig Rivo Cappuccino and Latte System while frothing on the other side of the machine.
---
---
Two Espresso Sizes
The Keurig Rivo Cappuccino and Latte System also enables you to brew two different espresso sizes as well. You can brew a Short or you can brew a Lungo.
Keurig Rivo | Quick and Powerful
The Keurig Rivo Cappuccino and Latte System is a machine that is also quite powerful because it brews with 15 bars of pressure and brews a great tasting cup of espresso in under one minute. This means that you don't have to waste time waiting around for your delicious tasting beverage.
Energy Saving
Another nice feature is that it has both an automatic on and off function where you can program it to brew when you want as well as turn off when you want it to turn off. It also includes an energy saving mode that you can put it in. Both of these features help to save on energy, which in the long term will save you money.
Brews Great Tasting Beverages
This Keurig Rivo Cappuccino and Latte System is one that produces professional tasting cappuccinos, lattes, and espresso that taste no different than what you would buy at a popular coffee house with the big difference being the price. You might pay around $6 for one at a coffee house but it comes out to about $1 when you use this brewing system at home.
If you want the ultimate cappuccino & latte system for your home or office at the lowest price then we've got you covered. Simply CLICK HERE and get the best price and have Keurig's Rivo cappuccino & latte system delivered to your doorsteps today through the worlds most trusted e-commerce site (Amazon.com).
---
---
Keurig Rivo Cappuccino & Latte System Pros & Cons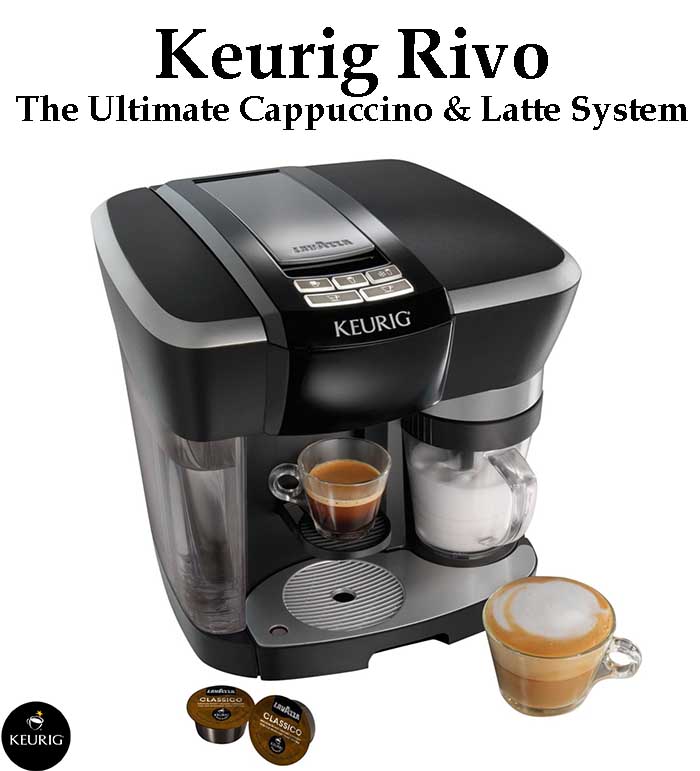 Keurig Rivo Pros
Quick to set up
Easy to use
Saves on energy
Brews professional style beverages
Brews and froths at the same time
Saves time and money
Keurig Rivo Cons
Some complaints that machine lasted less than a year
Some complain that the frothing cup tends to be difficult to secure into place
Tends to be difficult to find the Rivo capsules to use in it
Finding Keurig Rivo's capsules is not hard when you know where to look. Click Here and have Rivo Capsules delivered to your home today!


---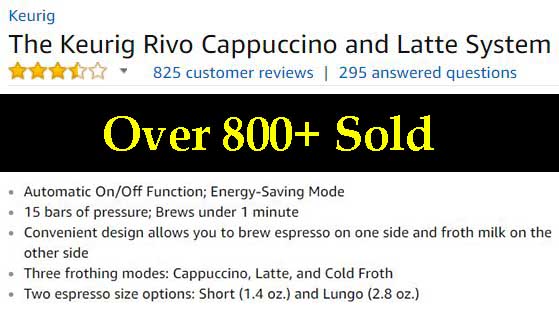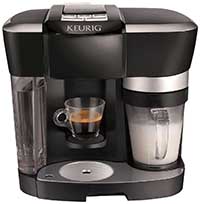 ---


WHAT TO READ NEXT:
Keurig K15 Coffee Maker | Expert Review
Keurig K55 Single Serve Coffee Maker | Expert Review
Keurig K250 Coffee Maker | Expert Review
Keurig K575 Coffee Maker | Expert Review
Keurig K45 Elite Brewing System | Expert Review
Keurig K-Cup in Room Brewing System | Expert Review
Keurig K475 Coffee Maker | Expert Review
Keurig K40 Elite Brewing System | Expert Review
Keurig K155 Office Pro Single Cup Commercial Coffee Maker | Expert Review
[pt_view id="a669ee8t7h"]
---
Ref: Keurig – Keurig Rivo