How to Make a Facial and Body Scrub With Coffee Grounds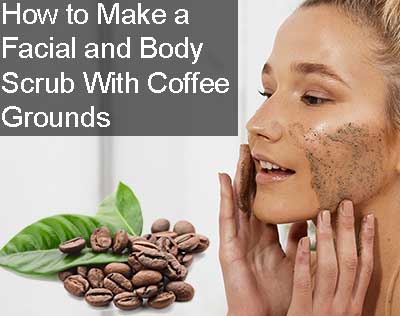 DIY: Face & Body Coffee Scrubs
Coffee Scrubs: Most people know that using body and facial scrubs can be very beneficial. Making your own is something that can save you a lot of money. To make your own, you probably already have the ingredients in your kitchen already, especially if you're a coffee drinker. That's right a coffee drinker. If you love coffee stop throwing those coffee grounds away because they can easily be turned into great homemade coffee facial and body scrubs.



---
How To Make Body Scrubs With Coffee
---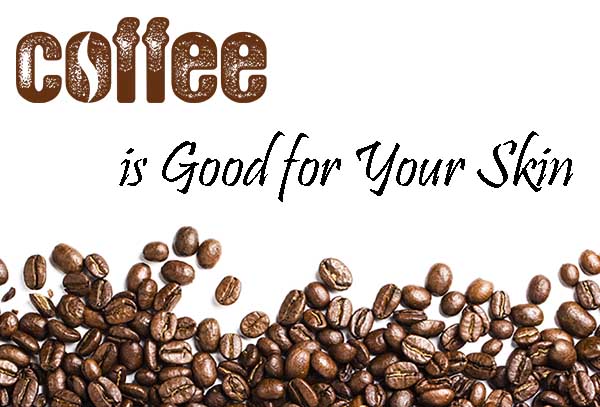 Coffee Grounds Good for the Skin
Believe it or not, coffee grounds are a great way to help exfoliate away that dead skin and the coffee can also help to reduce that ugly cellulite. Coffee grounds are also great for helping to reduce puffiness you often have when you first wake up in the morning. So, not only can your coffee give you a boost to start your day but, it can also perk up your skin at the same time.



---
DIY: Coffee Body Scrub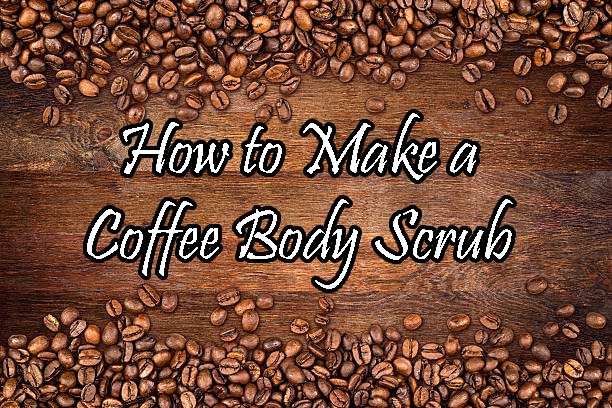 How to Make a Coffee Body Scrub
Let's first start off with making a coffee body scrub with some finely ground coffee or you can also use some leftover coffee grounds from your morning coffee. You will need ½ cup of coffee and put it in a medium-sized bowl.
Next, you'll want to add a ½ a cup of white sugar. The sugar is going to help to further exfoliate your skin. If you don't want to use sugar for your scrub you can always substitute sea salt instead of sugar and add that to your ground coffee or coffee grounds.
Now, add ¼ cup of either olive oil, almond oil, or coconut oil. If you happen to choose to use coconut oil you'll need to melt it in your microwave and then let it sit and cool some before adding it to your coffee grounds and sugar.
If you want to add a little fragrance to your coffee body scrub, you can always add ½ teaspoon of vanilla extract and/or 1 teaspoon of ground cinnamon. This isn't mandatory but if you do, you will end up with a delightful smelling coffee body scrub.

Mix Together
Now take a fork and mix the coffee grounds, sugar, oil, vanilla and/or cinnamon together and make any needed adjustments. You will want your coffee body scrub to feel a lot like wet sand. If the scrub is too dry just add a little more oil to it. If it seems too wet then just add a little more sugar to the coffee grounds mixture.
Coffee Body Scrub: Final Step
Once you've done mixing the coffee body scrub together put the scrub into an airtight jar and then store in a cool and dry place until you want to use it. Over time, the oil, coffee, and sugar might separate. No worries, if that does happen just stir the coffee scrub using your finger or a small spoon. This homemade coffee grounds scrub should last about two months. When the coffee body scrub does start to look funny or smell strange, you should throw it away and make more.
After you've made your coffee body scrub you should use it once or twice a week on your arms and legs. Get in the shower and get your skin wet and then put one to two tablespoons of your coffee scrub in your hand and gently massage it into your skin for about a minute. Make sure to apply in circular motion and then rinse off when you are done.
Here are a few tips:
If you used coconut oil in your coffee scrub you should store it at room temperature so the coconut oil doesn't get too hard.
Always use a glass container to store the coffee scrub in because plastic can help degrade the scrub a lot faster.
If you are making the scrub to use as gifts add a personalized label on it and a ribbon to make it more attractive.
---
DIY: Coffee Face Scrub
How to Make a Coffee Face Scrub
You can also use coffee grounds to make a nice coffee facial scrub. Since we already know that the caffeine in the coffee can help to reduce swelling and puffiness, it makes it perfect scrub for that sleepy looking morning face. It is also a good astringent that will help to tighten your pores and reduce any oiliness.
To make your coffee facial scrub take three tablespoons of ground coffee and put into a small bowl. Now add two tablespoons of oil. For a coffee face scrub, olive oil is the best choice. However, if you are prone to breakouts on your face then you might want to use one of these oils; argan, grapeseed, hemp, jojoba, sweet almond, or sunflower seed. Avoid coconut, flaxseed, linseed, palm, and wheat germ.
Don't have the time to make a coffee scrub?
No worries, you can buy one of the coffee scrubs below and rest assured their made with the best quality coffee.
For dry, aging or normal skin you might want to also consider these oils; apricot kernel, argan, avocado, hemp, jojoba, sweet almond, or sunflower seed oil.
The next thing you'll want to add to your coffee face scrub is one tablespoon of brown sugar. Don't use white sugar for your face because it can be too abrasive and harsh for your face. Now add ½ teaspoon of vanilla extract for a nice fragrance. Mix all the ingredients together.
Scoop the coffee face scrub into an airtight glass jar and put it in a cool dry place when storing it.
Using the Coffee Face Scrub
When you are ready to use the coffee face scrub make sure to first wash your face first with some warm water. This is going to get rid of any surface dirt and it's going to open up your pores. Scoop a small amount of the coffee scrub with your fingers and then very gently massage the scrub onto your face and massage it in for about one minute. Make sure to use small, circular motions and always try to avoid your eyes and the area close to your eyes. Once you are done you can rinse the coffee grounds scrub off with some warm water followed by splashes of cool water to seal up your pores. Apply your favorite moisturizer after the coffee grounds face scrub if you feel it's needed.
Final Note: This coffee face scrub is also good for using on the delicate skin of your neck.
---


WHAT TO READ NEXT:
Light Coffee Roasts Have More Health Benefits Than Dark Roasts
10 Proven Health Benefits of Coffee
International Coffee Day | Coffee Facts You Didn't Know!
Don't Throw Those Coffee Grounds Away!
---
Ref: Coffee Scrubs – Style Caster | Coffee Body Scrubs
Please follow and like us: