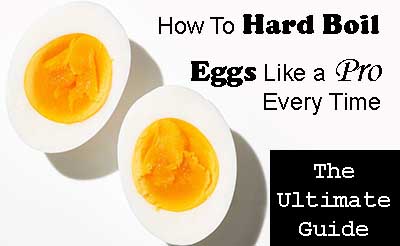 How To Boil Eggs Like a Pro
If you are a beginner when it comes to cooking, one of the most fundamental things you need to learn how to do is how to boil eggs. Eggs are the nutritional powerhouse of the food world and they are something that should be included in all of our diets in one way or another and boiled is just one way. So when you are learning to cook, you must know how to boil eggs.



---
HOW TO BOIL EGGS
---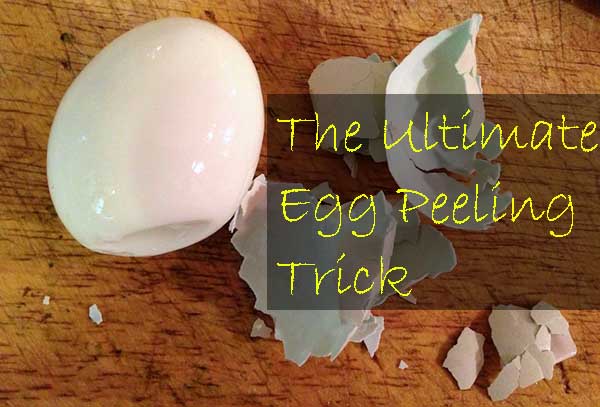 All Cooks Need to Know How to Boil Eggs
All beginner cooks need to learn how to boil eggs, there's just no getting around it. Whether it's soft boiled eggs which make a wonderful part of breakfast or even great for a light dinner, one needs to know how to boil eggs to be able to create them soft boiled. It could be hard boiled eggs that you need, which can be used in everything from a delicious potato salad to those delicious deviled eggs your mom use to make.
One very important thing to know when learning how to boil eggs is that the quality of the eggs you use really does matter. Make sure that when you are learning how to boil eggs that you also pay close attention to how the eggs are labeled and what the labels mean. Below is a list of what you may see on a carton of eggs.
Pastured Eggs – This means the chickens were pasture raised and these are the best eggs you can buy especially when you are learning how to boil eggs. The chickens these eggs come from, live in their natural environment and they are allowed to hunt for bugs, worms, and insects. Also when they spend time outdoors the sunshine will lead to more vitamin D content in the eggs.
Cage Free – Be very leery of these eggs because these chickens don't have access to the great outdoors and they could be ones that have been kept in cramped storage areas. This cage-free label is deceiving.
Free Range – Sounds good but in reality, the hens may not have as much access to the outdoors as the label may lead you to believe.
Certified Organic – This means that they are fed 100% organic food, are given no antibiotics or growth hormones and are raised in conditions that follow their natural behaviors. However, this doesn't guarantee they are raised in pastures.
All Natural – There is no real meaning to this label at all except that it sounds good.
Hormone Free – This is also misleading. The use of hormones in poultry was banned in the 1960's, so all eggs are hormone free.
Labels that mean little to nothing at all include; Vegetarian Fed, Natural, Farm Fresh, Pasteurized, and Omega-3 Enriched. Simply don't be fooled by these labels.



How to Boil Eggs – Step-by-Step
Before you start make sure you have a small pot handy. When learning how to boil eggs, you will want to start off small, so start off with two or three eggs. Make sure you know how many eggs will fit in the bottom of your pot before you start boiling them.
When learning how to boil eggs, the most popular method is to bring the water to a boil before putting your eggs in the water. Follow the following steps on how to boil eggs:
When learning how to boil eggs you may not know how much water you need to put in the pot. So, before you go and boil the water, put the eggs in your pot and fill with water until the water just covers the eggs. The water should cover the eggs by an inch or a little more.
Take the eggs out of the pot when you are learning how to boil eggs and then bring your water to a rolling boil. Once the water has reached this point you will want to very carefully put the eggs in the pot. When learning how to boil eggs, make sure that you only put a single layer of eggs on the bottom of the pot. You can do this with a large spoon.
When it comes to learning how to boil eggs you need to know how long you should boil them and that time should be anywhere from 6 to 9 minutes.
When the eggs are done take the same spoon you used to put them in the pot, to take them out. When it comes to how to boil eggs, being very gentle is key here when lifting the eggs out of the pot. Put each egg gently into some cold water. You want to do this because this will stop the cooking process and will make it easier to handle the eggs later.
Another way when learning how to boil eggs is to carefully drain the water from the pot and then refill it with cold water.
Let the eggs stay in the cold water for at least two minutes.
The next step in how to boil eggs is to remove the eggs from the cold water and then very gently tap one of the eggs on the side of your sink or countertop. Try making a couple of taps until you can gently start peeling the shell off with your thumb. When it comes how to boil eggs, the process of peeling is important and you need to be careful and don't rush the process.
How to Boil Eggs for Different Boiled Styles
There are a variety of different times that you can boil the eggs for and when learning how to boil eggs you need to learn what kind of boiled eggs you'll get after these time periods:
Six Minutes – Boiling eggs for six minutes will produce soft boiled eggs with a runny yolk.
Nine Minutes – This will produce an egg that is a little firmer with a yellow yolk.
Ten Minutes – This is the time it takes to boil the perfect hard boiled egg.
Eleven Minutes – This is the time it will take for a hard-boiled egg that has a very firm yolk.
---
WHAT TO READ NEXT:
[pt_view id="a669ee8t7h"]