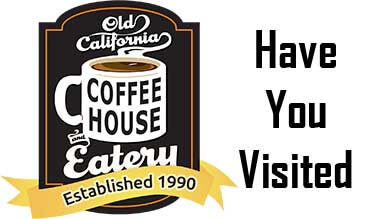 Old California Coffee House and Eatery
The Old California Coffee House and Eatery is found in San Marcos, CA, and they opened their doors in 1990, well before the bigger chain coffee houses took a foothold on coffee drinkers. At that time they were called the Mocha Marketplace. They started off with just one employee and just limited hours. However, it didn't take long before the place was buzzing with locals. Now this charming little coffee shop has gone through five remodels, a name change and quite a few more employees, they are still highly regarded and recommended by the locals.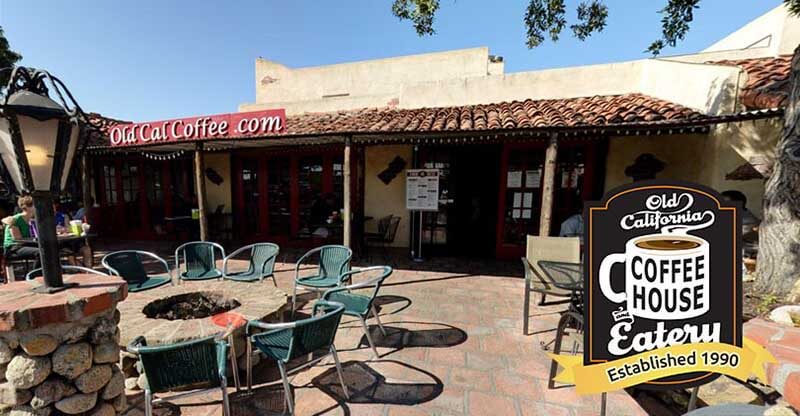 Committed to Their Customers
Those who work at the Old California Coffee House and Eatery are committed to providing their customers with the best quality roasted coffee from local roasters. They also include a great little food menu including items for vegans and vegetarians. The coffee shop is decorated with comfortable chairs and sofas customers can lounge in while enjoying great coffee and great tasting food. They also give their customers access to Wi-Fi which brings in a lot of students and business professionals. At night they offer fire pits for any kind of cozy gathering and offer live entertainment by local entertainers out on their patio on Fridays and Saturdays.



The atmosphere of the Old California Coffee House and Eatery offers a wonderful place for meeting with friends to enjoy some relief from their hectic and often fast-paced lives. It's a great community place to hang out and relax, have great conversations, listen to music, read, study or meet with business associated.
Beverages Offered
You'll find that they offer a nice variety of specialty coffee beverages that include the following:
Almond Rocha – This beverage is flavored with mocha, almond, and caramel.
Caravan – Flavored with vanilla and caramel.
Creme Brule – A great tasting beverage with brown sugar, white mocha, and caramel.
Milkyway – Flavored with vanilla, mocha, and caramel.
Mint Mocha – A nice refreshing taste with mocha and frosted mint.
Mocha Madness – A rich coffee flavored with Mexican mocha and caramel.
Reese's – For those who love peanut butter and chocolate. This is a coffee flavored with chocolate and a peanut butter latte.
Snickerdoodle – A yummy coffee flavored with a vanilla latte, sugar, and cinnamon.
Tuxedo – This is a combination of white chocolate and Ghiradelli milk chocolate.



They also offer a variety of different espresso beverages that include:
Ghiradelli Mocha – Espresso flavored with Ghiradelli chocolate and milk.
Mexican Mocha – Espresso flavored with Mexican chocolate and milk.
Latte – Ghiradelli espresso with milk and foam.
Hammerhead – Espresso combined with regular brewed coffee.
Americanos
Cappuccinos
They also offer customers several different choices of coffees and teas that they can choose from that include:
Coffees
Costa Rican (medium body, dark roasted)
Flavored coffee (Hazelnut, Coffee Cake, Vanilla Nut, Decaf Vanilla, Highlander Grogg)
Pedros Negros (dark 1/3 French, 1/3 Kenyan, and 1/3 Sumatra mix)
French Roast (dark roast with an intense aroma)
Sumatra – (heavy body with a buttery finish)
New Guinea – (good body, spicy snap with a hint of caramel)
Ethiopia – (intense fruity taste and a berry finish)
Teas
English Breakfast
Earl Grey
Darjeeling
Oolong
Peach
Vanilla
Nice Cafe Menu
The Old California Coffee House and Eatery have a nice cafe style menu that many people enjoy along with their favorite coffee beverage. They offer several different hot sandwiches, cold sandwiches, wraps, soups and sandwiches, salads, different bagels, fruits, and breakfast scrambles.
More Information
If you want to find out more about this coffee house such as their contact information, operating hours, and their prices you can easily do that by visiting their website.
---
What To Read Next?
Espresso Equipment:
Coffee Equipment:
Coffee Grinder Equipment:
Commercial Use Coffee & Espresso Equipment: