Commercial Espresso Machine: Complete Reviews Of Top Espresso Machines

Complete List Of Top Commercial Espresso Machine Reviews
Welcome to Espresso Gurus. This section is dedicated to Commercial Espresso Machines. Here you will find a list of the top commercial espresso machines that we have reviewed for you. It is always a good idea to go through reviews of any machine you wish to purchase to get a heads up on what you will be paying for. We have done the hard work for you of short listing the best commercial espresso machines. Now, it's up to you to choose the one that meets your taste. Simply click on the one you're interested in and you will be taken to its main review page.




Why Choose Commercial Espresso Machine?
It is a rule of thumb to always opt for a commercial espresso machine over a home espresso machine for commercial use. In fact people who truly love their cup of espresso choose commercial espresso machines for home use as well. Below you will find some of the top reasons you should always choose a commercial espresso machine.
Benefits of Commercial Espresso Machines
Comprehensive and longer warranty
Better quality of machine
Better quality of product
Ability to make larger amounts of products
Ability to keep up with large quantities required for commercial use
Always get the same high quality brew
Better features
Breaks down less often (Major cause of loss of business and customers)
---
Commercial Espresso Machine List
---

Breville Commercial Espresso Machines
---

La Pavoni Commercial Espresso Machines
---

Rancilio Commercial Espresso Machines
---

Nuova Simonelli Commercial Espresso Machines
---

Elektra Commercial Espresso Machines
---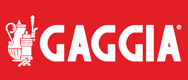 Gaggia Commercial Espresso Machines
---