Review: Nevada's Best Coffee
Winner: Grouchy John's Coffee
Grouchy John's Coffee was founded by 2 local high-school graduates who met at UNLV as fraternity brothers, so their roots in Las Vegas run deep. It's not easy to become the best coffee provider in Las Vegas where there are too many tourists with so much diversity in tastes and preferences. They started serving coffee at First Friday, a local downtown arts festival, and some may not know this but the public school district was their backbone of their early catering business which hosted them for teacher appreciation days and elementary school carnivals.
People at Grouchy John's serve locally-roasted coffee and locally-blended teas. Pastries is essential to a coffee house therefore in order to guarantee its quality, the staff orders pastries from a local company which has been in business in Las Vegas for over 5 decades. The walls of the café are beautifully decorated by local artists whose work they proudly sell to the customers without taking any commission for providing space.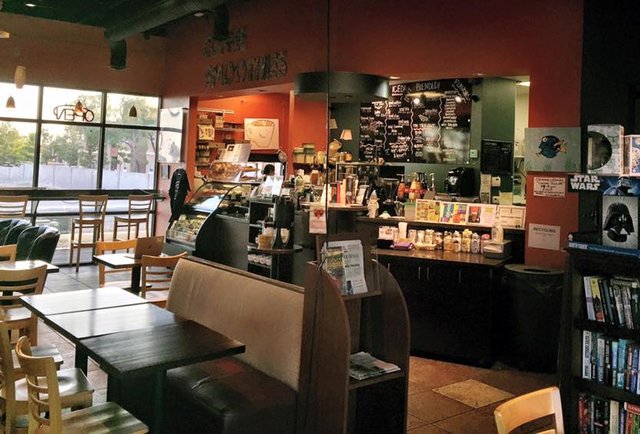 The frappes at Grouchy John's are a marvelous combination of ice, coffee, flavor and milk. All of this is mixed in a blender whose eventual resent is a frozen concoction that always satisfies even the most critical evaluators. The Grouchy John Frappe is one such drink which is so popular that they had to make it their signature drink. It is basically a combination of Amaretto and white chocolate together with coffee and milk. This is one drink that should be tried at least once in a lifetime.
Another amazing drink is the Almond Roca Mocha Frappe which is rich chocolate combined with the classic Almond Roca flavor with coffee and milk. This drink is so delicious that everyone would certainly find it difficult to drink it in more than one gulp.
Coffee and breakfast at Grouchy John is the ideal healthy meal for the day. Those who need to satisfy their hunger but eat healthy too should definitely try the Bagel Sandwich which is the customer's choice of bagel toasted with eggs, ham or bacon and cheese. Oatmeal can be another healthy meal with Bob's Redmill Oates made with the customer's choice of honey, brown sugar, milk and butter. And if anyone wants to add more taste then extra raisins, almonds or granola are also available for an extra charge.
Grouchy John has done well in delivering quality coffee and food at their café and it has a promising future ahead.
Espresso Guru's Winner: Grouchy John's Coffee – Nevada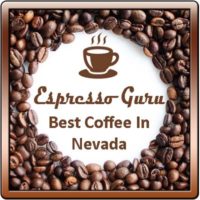 The Las Vegas Trombone Company at Grouchy John's Coffee Shop: Video