Review: Best Coffee In Arizona
Biohazard Ground Coffee, 16 Ounce (Only $14.99)
The metropolitan area in Phoenix, Arizona which is also known as valley of the sun or metro Phoenix is not particularly famous for its coffee affiliation but there are 3 places that have kept hopes alive for coffee lovers as the best coffee providers. The coffee served there is of best quality and even non-coffee lovers would admire its taste. A lot can be said about the greatness of coffee that pays attention to its taste. Such coffee is mostly served in demitasse or floating in milk. These awesome coffee shops select the best green coffee and roast it to perfection without losing its natural flavor and then delivering the best processed form of coffee to end customers. Eventually this will lead to a shot that is truly delicious. Creamy, bright, complex and sweet are some qualities found in such coffees. One can find these best espressos that result in a sunny disposition in 3 different location of the valley.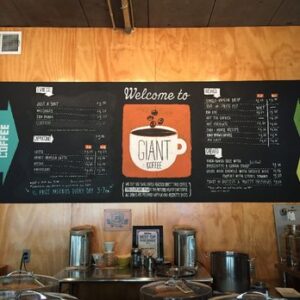 Giant Coffee
Giant coffee serves one of the best coffees in town which is strong and freshly brewed by the pot. Highly recommended is the Smoke Jumper which has all the features of best espresso drink. It is delicious and that would surge the energy level of an individual and keep it the way all day long. The espresso shots are consistently delivered bright and it gets its acidic flavor from South American coffee farms. Great ambience and fine pastries is a great value addition to its coffees.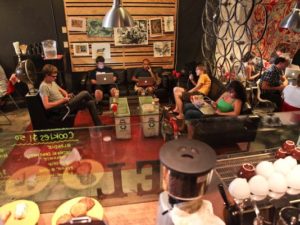 Cartel Coffee Lab
Cartel coffee lab which is also considered the best coffee place according to business insider can also be credited with delivering a new way of coffee quality in Arizona. Ever since Cartel upgraded its espresso machine with top-notch La Marzocco Strada machine, it has received much more attention. The new espresso shots delivered here are from a single farm in Costa Rica with current flavors lying in defined layers of orange and cocoa nibs.
Coffee enthusiasts are very particular about their cup of Joe and the reason is not Starbucks. To get the best shot of espresso would require someone to get high quality beans, an equally high quality coffee machine and a skilled barista to manage the whole coffee making process. The boys at Press Coffee Roasters deliver just that with the help of their elite Synesso coffee machine. The coffee they make is perfectly balanced earth shot of espresso with an added hint of fruit, chocolate and a slight smoky finish.